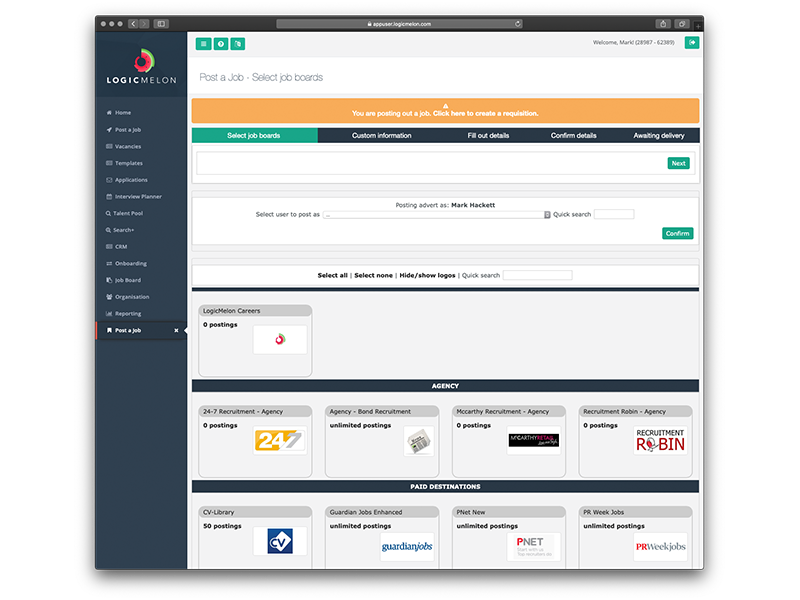 Increase recruiting efficiency with the smart automation of candidate tracking
LogicMelon's powerful, easy-to-use Applicant Tracking System (ATS) uses recruitment automation to help you hire faster, smarter, and with confidence. Automate tedious, manual processes and leverage real-time analytical data to elevate your role in acquiring top talent with the skills your business needs.
Our ATS solution streamlines the entire hiring process, helping customers to increase hiring effectiveness. LogicMelon ATS makes the process easy, efficient, and paperless. As soon as the offer is accepted, smoothly transition new hires into productive employees with a centralised onboarding portal that tracks and manages new hire task and form completions.
Discover how we can help you target, engage and hire the best candidates. Book your free demo today!
Request a Demo