5 Employer Branding Strategies Using Social Media
Any candidate who wants to join your company's recruitment process will do extensive research even before completing the job application. This is where employer branding strategies are needed to make your company look good.
The easiest way a candidate can research a company is to check its social media page. It may not give a 360-degree view of the company, but at the same time, making proper use of social media to build your employer branding can have a lot of benefits.
It is not uncommon for people to spend their leisure time on social media platforms. It would be best if you took the branding aspect of your organisation to your target audience rather than waiting for them to look at you.
Every company should have a social media presence. It is crucial to stay apart from your competitors by following good employer branding strategies. Poor social media strategies can hurt your branding and make it difficult to recover.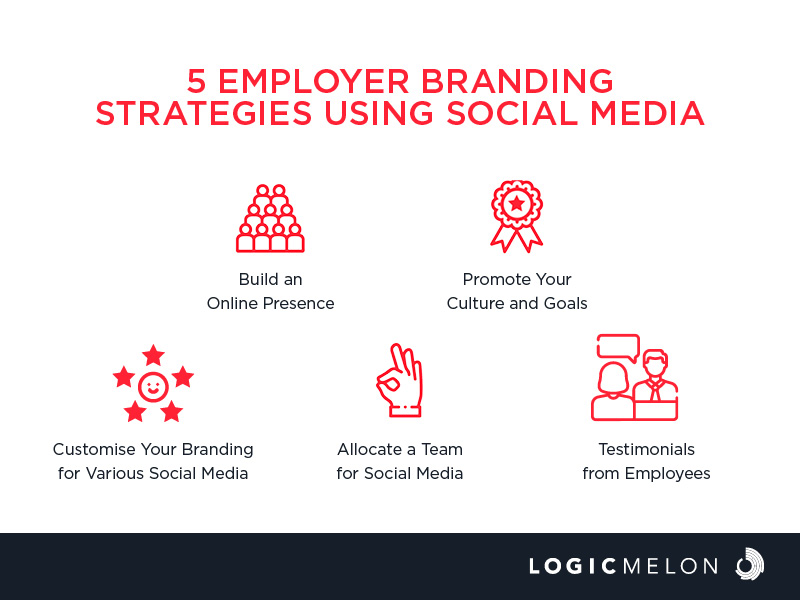 1. Build an Online Presence
This goes without saying. The first step in using social media platforms to create positive employer branding is to build an audience and engage them through consistent online content.
Deserted social media pages with updates that were posted a long time ago can be off-putting for your audience. As much as regular updates are needed, there should also be consistent intervals between updates.
Use these handles to connect with your audience. This audience has the potential to become your future candidates. Connect with anyone who reaches out to you using your social media handle.
Do not limit yourself to posting only the brand promotion content to engage the audience. Engage your followers with every type of content that they might like. For instance, talking about current events and international news will also help keep your followers engaged.
2. Promote Your Culture and Goals
Each organisation will base their plans on their goals and ideals. You should convey these goals to your employees, but they should also be given to your audience through your social media handles.
Make sure that your audience understands why your company is a good place for them to work. Give them a glimpse of your work environment and a typical day in an employee's life.
Inform the audience about how your workplace is better than your competitors without mentioning any organisation names. Showcase the scope your organisation offers for your employees regarding their career growth.
Celebrate the little moments or milestones your organisation passes through or any note-worthy highlights regarding your company. This helps give your audience a peek at your organisation's work-life style.
3. Customise Your Branding for Various Social Media
There are many platforms available for you to make your organisation's presence known when it comes to social media platforms. For your employer branding strategies, there are many platforms, such as Facebook, LinkedIn, Twitter, Instagram, and Youtube. Handling all these platforms can get out of hand without a proper plan.
It is unnecessary to create a presence on all the social media platforms available. You have to pick the platforms on which your target audience is most likely to spend their time. Also, give importance to the currently trending platforms that most people like to use.
Also, each platform needs to have content explicitly curated for its style. For example, if you are keen on posting employee stories and their testimonials, LinkedIn is a good place for such content. Each platform requires social media strategies that play to its strengths.
4. Allocate a Team for Social Media
The HR department and marketing team take care of the social media content engagement. While this is an excellent way to ensure that all the teams give input.
But the one major drawback is that they might not maintain consistency with audience engagement through your social media handles. This will not look good in the long run. To avoid such problems, it is better to build a team whose sole responsibility is to ensure that there are timely social media updates. Having a separate unit dedicated to this can help them consistently engage with the content.
A dedicated team can spend their time analysing the reach of each post to come up with ideal times when most of your audience would be active. They can develop more social media strategies based on their analysis to promote employer branding.
5. Testimonials from Employees
No one is more suited to promote your employer branding than the employees of your organisation. In that regard, it is better if the employees in your organisation talk about their experiences and share them on social media platforms.
The employees can talk about their personal experiences regarding their recruitment process, daily work, and work culture. The testimonials coming from an active employee would have more weightage to them.
The testimonials can be in an image with the company logo and colour scheme. This would suit well for many social media sites. It can be in a video format for sites, such as YouTube and other sites that support videos.
Wrapping Up
Employer branding strategies for social media are necessary for your business to flourish. Regardless of your business niche and the platform you use, you can benefit from building your audience around it. Having a good social media presence can make your brand feel closer to the audience and make it easier for them to come up to you about their concerns and queries. This gives you a chance to understand more about your audience and build your business strategy.
LogicMelon
Award-winning recruitment software that will find, attract, hire and analyse the way you want to work. At LogicMelon, we have experienced software recruitment marketing specialists to help you build effective recruitment solutions supported by the best customer service you'll find anywhere!
Email: sales@logicmelon.com or call LogicMelon (UK) +44 (0) 203 553 3667 (USA) +1 860 269 3089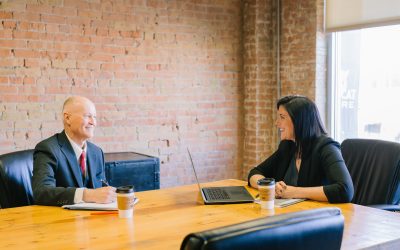 The capacity to influence stakeholders is the quality a business analyst should have, especially in the success of strategic initiatives.
read more
Love what you're reading?
Subscribe today and get insights straight to your inbox