5 Ways to Improve Customer Relationship Building
Customer Relationship building is a skill that is vital for every business to enhance their growth and improve their customer retention. A customer is most likely to stay in business with your organisation if you offer a positive customer experience and cater to their needs.
To impart such a positive customer experience, maintaining a steady relationship with your customers is necessary. Building a relationship with your customers and showing that you care for them is best to help you stand apart from other business organisations.
Relationship building with your customers is the easiest way to reduce your customer churn rate, learn more about their requirements and needs, and serve them better. The following are some methods to help you improve your customer relationship building skills.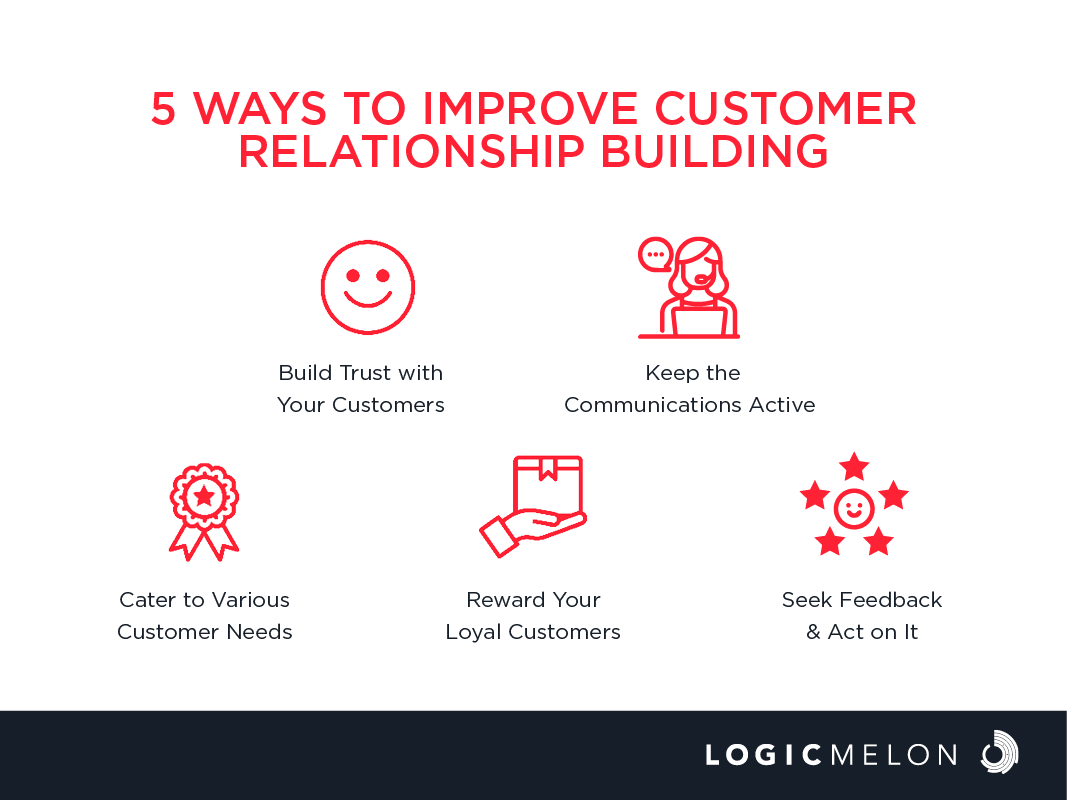 1. Build Trust with Your Customers
An essential part of any relationship is trust. Customers should first be interested enough to give your business a chance to fulfil their requirements. A trial or a demo of your product is one way to showcase your services. But, to keep the customer engaged throughout their lifetime, they should trust your business.
To keep customers interested in your products, showcase your products and make promises you can keep about your solutions for their needs. To build a relationship with trust, you must deliver on your promises. Boasting about your business and the value you bring because it looks good will have the opposite effect if you do not stay true to your word.
If there is a mistake on your end, own up to it rather than playing the blame game. Maintain a positive attitude and pitch in to help the customer handle errors. Trust is about staying truthful and being open with your customers, even when challenging.
Customer retention and a positive customer experience depend on the quality of your promised delivery. Make promises you can keep and exceed your customer's expectations. This way, you can overachieve your targets and keep the customer happy.
2. Keep the Communications Active
You can keep your customer engaged with your product through newsletters and social media posts. It would be best to prioritise timely and consistent communication. You should not load the customer with one-way communication from your side. The newsletters should be minimal and always to the point.
Communication should be used for marketing your organisation, but it should also act as a follow-up with your customers to reach out to them and encourage them to raise their queries. The communication line should be open but should not reduce your productivity.
Personalising your communication is an excellent way to keep them engaged. The emails should not sound robotic. Adding customer names and their proper salutations is a simple but efficient way to make the emails more personal.
In case of a communication initiative from the customer's side, make sure that you respond to your customers right away, even if their queries take time, keep them in the loop. For a customer who needs quick assistance, waiting for a long time without acknowledgement can make them think that you do not care about their problems. On the other hand, if the customer is informed and kept in the loop, they may be more tolerant of possible delays.
3. Cater to Various Customer Needs
The tricky part of handling customers is that each customer has a different channel to approach you. Maintaining a steady relationship with your customers when various communication channels are involved is tricky. But, it is pretty rewarding to help make the customers' tasks easier and use their method of approach to communicating with them.
Always try to put yourself in your customers' shoes and approach things from their perspectives. This can make you more empathetic towards your customers and let them know that you understand the severity of the situation.
Rather than treating your customer base as a single unit, treat them as individuals when building a relationship with them. Each customer will have unique requirements and challenges to overcome. Understanding them and treating them based on them strengthens your relationship-building skills. Remodel your relationship approach with your customers based on their needs and not your comfort.
4. Reward Your Loyal Customers
Long-term customers are the loyal ones and are already happy doing business with you. These customers will also endorse you to their friends and family and enhance your brand's reputation. Such customers should be shown appreciation and be rewarded for their continued support.
There are many ways to express your gratitude. One easy way would be to make use of a point rewards system. Customers can earn points by using the service or buying products. Once sufficient points are accumulated, they could chip in their collected points for a discount or a free service. Making use of a referral point system can also be added to this.
Another approach would be to provide premium feature access to loyal customers to your business. Ensure that the non-premium customers do not feel left out and unappreciated. Rewarding loyal and long-term customers should not come at the cost of losing new customers. Basic features and seasonal discounts should be available for all the customers.
5. Seek Feedback and Act on It
The customer relationship is something that needs constant learning and improvement. Gathering feedback from customers and getting insight into areas that need improvement is vital for customer relationship building. Ensure that you seek feedback at the most critical times of your customer interactions. Make sure that the input is constantly received.
After gathering feedback, act on it. Analyse the feedback and consolidate it to find the areas of improvement and prioritise them based on the most common issues and make your way down to the least common ones. Acting on the feedback given by customers can help them feel heard and improve your standing with them.
Conclusion
Building a solid relationship with your customers can improve their retention and bring more revenue to your business. It also promotes more loyal customers, which helps in the longevity of your business. But, more than that, relationship building should offer a better experience to your customers, who are the backbone of your business.
LogicMelon
Award-winning recruitment software that will find, attract, hire and analyse the way you want to work. At LogicMelon, we have experienced software recruitment marketing specialists to help you build effective recruitment solutions supported by the best customer service you'll find anywhere!
Email: sales@logicmelon.com or call LogicMelon (UK) +44 (0) 203 553 3667 (USA) +1 860 269 3089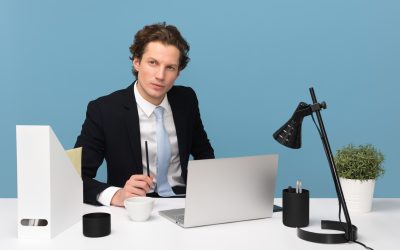 Recruitment crisis management requires adaptability, strategic thinking, and a proactive approach to address talent shortages and avoid disruptions.
read more
Love what you're reading?
Subscribe today and get insights straight to your inbox