6 Simple Ways to Engage Remote Employees
Employee engagement is not an easy task. Employers must keep in mind the changing times and cater to the various needs of their employees to increase their engagement with the company. In that regard, when working remotely has become common for multiple businesses, it is necessary to develop ways to engage remotely with those employees.
Many companies adopt work from home as their standard operating method. The advantages of working remotely are numerous for the employees, but that does not mean that the employee engagement level automatically increases.
Certain employees might feel that the lack of face-to-face interaction with the other employees brings down the connection they share. If the employees don't feel engaged enough with the company, it might bring down their performance.
To counter this, employers must come up with methods to engage remote employees. The following are some methods that are easy to implement and can ensure that your remote workforce stays strong: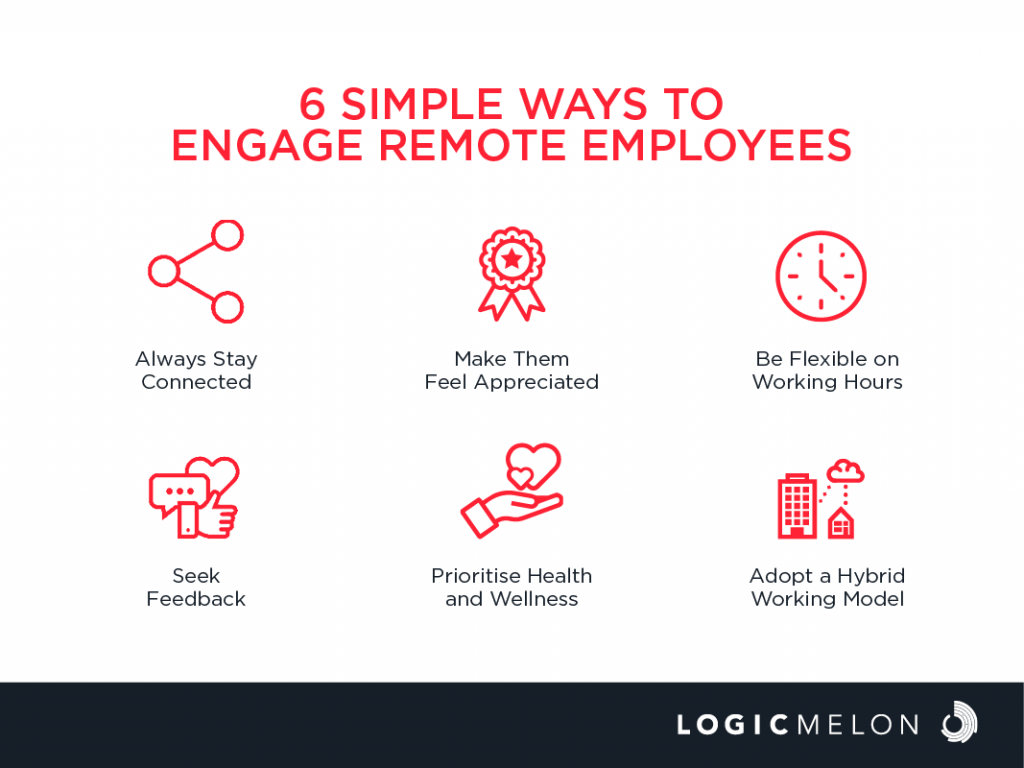 1. Always Stay Connected
Communication plays a significant part in our work environment. It is even more important to keep your communication channels active in a remote work setting. Engage your employees through messaging tools and conduct virtual meetings through video calls.
While virtual meetings with managers and employers are mandatory and required for smooth communication, make sure that employees also get to have casual conversations with each other and their managers.
Casual meetings and communication between the employees can give them a closer sense of teamwork. It also reduces the stress of being engaged in work for an extended period of time.
2. Make Them Feel Appreciated
In remote work, it is not easy to keep track of every employee's achievements. This could make them feel undervalued and unappreciated. To keep up the employees' spirits, be sure to celebrate their achievements and share them with the team.
Schedule a team call to appreciate the employee for their latest achievements. This can make the employee feel valued and more engaged in their work.
Scheduling calls may not always work out. In such cases, send the employee a virtual card or an email appreciating them for their work. This simple act can go a long way to engaging them.
3. Be Flexible on Working Hours
The main advantage of the remote working style is flexibility. Make sure that your employees' flexibility is not hindered in any way. Host the team meetings at a time that works for everyone. But apart from that, let your employees work on flexible time. Each employee may have their own pace and working style. Let them work in the ways that suit them. 43% of respondents said that flexibility in working hours helped them achieve greater productivity,
Make sure that the employees understand the deadlines involved in each project.
Giving your employees such flexibility can improve their engagement with the organisation. Ensure that the employee understands the deadlines of the projects so that no miscommunications happen. Giving them the freedom to work in such a way can improve the trust between the employer and the employee. This can help employers to engage their remote workers.
4. Seek Feedback
Sometimes the best way to get input about something is to ask the people directly involved. Likewise, prioritise asking for feedback from your employees for the betterment of the remote working program.
Seek feedback regularly from your remote employees about ideas and suggestions to make them more comfortable. At times, it is better to make the feedback form anonymous, so employees might feel more comfortable sharing their minds.
Rather than just receiving regular feedback, make sure that they feel heard. Implement the more pressing suggestions. This makes the employees happy, and keeping them happy is the best way to keep remote employees engaged.
5. Prioritise Health and Wellness
Keeping your employees healthy should always be your top priority. It should be even more critical when it comes to employees working remotely. As employers, do not let your employees work till exhaustion.
Create a balanced schedule that makes it easier for them to complete their tasks while also facilitating a flexible schedule.
Encourage and help them create a balance between their work and personal life. It is easy to feel burned out when working from home for a long time when it comes to mental health. Keep the communication lines open so employees can talk about their stressors and offer them emotional support.
6. Adopt a Hybrid Working Model
To engage remote workers, offer them a chance to work from the office a few days a week or on an alternate weekly schedule. A change of pace goes a long way in employee satisfaction.
Coming to the office and meeting with their co-workers can help employees build a deeper bond with them and provide a good work relationship with their peers.
Meeting with peers at the office can improve their collaboration while working remotely. This helps employees to be more productive and is one of the most straightforward ways to engage remote workers.
One important feature of a hybrid working model is that your organisation can adopt the hybrid working style that works best for you. The remote work and office work days can be split into days or weeks per your requirements.
Final Thoughts
Companies have started to adapt to a completely remote working model, and needless to say, most employees prefer to work in a remote setting or with a working model that offers a flexible working model. To state it clearly, the remote working model will likely always be some part of many organisations. Employers need to prepare to face these changing times. With all the competitors in the field, employers do not have the luxury of losing employees because of their remote work model. Coming up with new ways to engage remote workers is necessary to reap the rewards of working remotely.
LogicMelon
Award-winning recruitment software that will find, attract, hire and analyse the way you want to work. At LogicMelon, we have experienced software recruitment marketing specialists to help you build effective recruitment solutions supported by the best customer service you'll find anywhere!
Email: sales@logicmelon.com or call LogicMelon (UK) +44 (0) 203 553 3667 (USA) +1 860 269 3089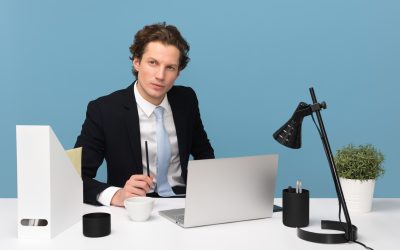 Recruitment crisis management requires adaptability, strategic thinking, and a proactive approach to address talent shortages and avoid disruptions.
read more
Love what you're reading?
Subscribe today and get insights straight to your inbox