6 Steps to Create an Employee Development Plan for Your Organisation
For employee career growth and the growth of the organisation. It is essential to ensure that employees develop their skills and learn while on the job. This helps the employee acquire skills related to the industry in which they work, and can help them advance in their career. Since development is something the organisation should offer, you must develop a plan to sustain your employees.
Every employee expects their career to develop when they join an organisation. The development plan you create for your employees will also act as a candidate attraction method.
With such importance in the development plan, it is necessary to plan it with the utmost importance. With a sound development plan, you need not worry about employees planning to move to other companies. The following are some steps to ensure that the organisation develops a plan that helps both the employees and the organisation.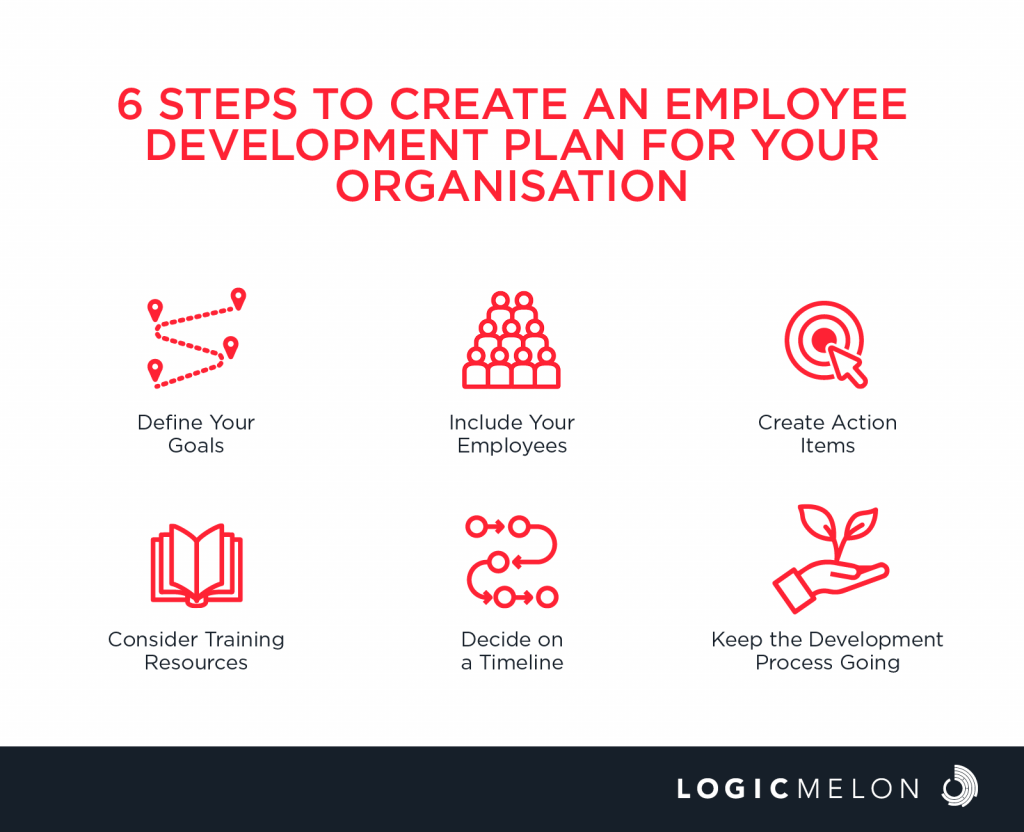 1. Define Your Goals
The first step of any plan is to have a clear objective of what you want from the process. This makes it easier to build your development plan. Take your long-term and short-term goals into consideration when making your plans. This will give you an idea of the requirements and plan your development strategies accordingly.
Another way to define your goals is to analyse the employees currently present in the organisation, as well as the ones you are looking for to join your organisation. Understand more about their skill gap to ensure that the development plan covers it. This is important when you consider the organisation's goals for the development plan.
2. Include Your Employees
When you start creating your development plan, be sure to consider the employees' requests. The employees collectively might develop a necessary skill that could benefit them. But, also get the individual requirements to understand better what your employees need. It is always good to involve the employees in the development plan.
Conduct a skill gap analysis to determine the areas in which your employees may be lacking. This will reveal a lot about the employees and help you decide which skills to focus on and which skills need prioritising. Suppose your goals and the skills the employees require are not going hand to hand. Try to find common ground so that the employees feel included.
3. Create Action Items
Once you have your goals and have included the employees in the decision-making process, it is time to develop action items to reach those goals. List all the action items you can come up with to build your development plan. Split the action items into manageable chunks to make them easier to achieve.
Track the action plans to understand how much your organisation has progressed. When you decide on your action items, you need to consider every aspect of your organisation and its employees. Ensure that the development happens seamlessly and does not hinder the routine work of the employees. Ideally, the development plan should act seamlessly.
4. Consider Training Resources
There are many ways to upskill and reskill your employees. Some methods might be time-consuming, while others perfectly suit your organisation. Be sure to consider every training resource before deciding on the ones that will act on your development plan.
Some ways in which you can train your employees are:
Job Shadowing.
Cross Team Training.
Webinars and Seminars.
Mentorship Training.
Educational Institutes.
Once you have a clear idea of your business goals and action plans, it should be easy to choose the method that works for your organisation.
5. Decide on a Timeline
Like with every plan, the employee development plan for your organisation needs to have a proper timeline that can make it easier for you to track those action items and indicate the speed of your progress. It is essential to set realistic goals. Do not give a tight schedule that is impossible to achieve.
If you find the timeline too short, alter the timeline according to your needs. Sometimes unexpected situations can hinder development. Stay flexible with your timeline.
6. Keep the Development Process Going
The development plan should not halt once you reach your short-term goals. As new employees join your organisation, you need to keep the plan going. Your development process must be planned for everything.
Collect feedback from the employees who went through the training process. Look out for areas to improve and answer all employees' concerns. Repeat the training process with a new set of employees. A good organisation will have a constant development process.
Conclusion
The employee development plan you develop should ensure that the employees gain the necessary skills for proper career growth. The development should not just focus on the goals of the organisation. It should provide a process that works favourably for both parties involved.
LogicMelon
Award-winning recruitment software that will find, attract, hire and analyse the way you want to work. At LogicMelon, we have experienced software recruitment marketing specialists to help you build effective recruitment solutions supported by the best customer service you'll find anywhere!
Email: sales@logicmelon.com or call LogicMelon (UK) +44 (0) 203 553 3667 (USA) +1 860 269 3089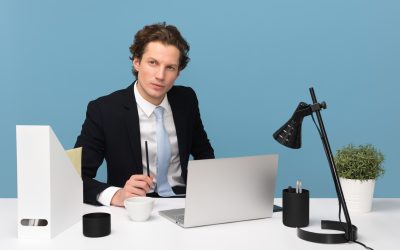 Recruitment crisis management requires adaptability, strategic thinking, and a proactive approach to address talent shortages and avoid disruptions.
read more
Love what you're reading?
Subscribe today and get insights straight to your inbox