7 Efficient Methods for Candidate Sourcing
To get the best candidate for your organisation, you must engage in candidate sourcing. It has become a prerequisite for the recruitment process. Candidate sourcing can help the organisation find the right candidate for its workforce.
As a recruiter, it is necessary to use everything available to you for candidate sourcing. Since sourcing can consume time, based on the research and the job role you are looking into, it is crucial to handle the sourcing process efficiently.
The following is how a recruiter might source a candidate for their organisation. These methods can ensure that recruiters make the best use of all available resources at their disposal.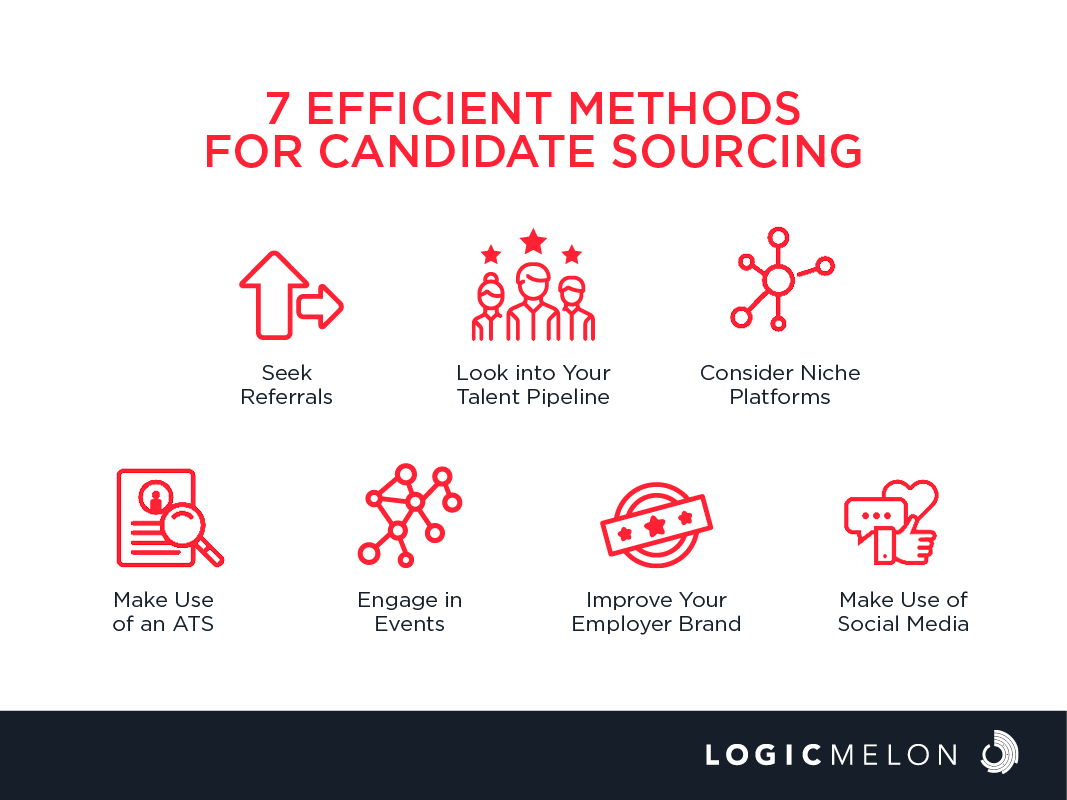 1. Seek Referrals
Connections are everywhere, and these connections are a necessity for a recruiter. The ideal candidate could be someone who is a part of the connections you share. The most efficient way to check these connections is to use a referral program within your organisation.
Your employees should know the job descriptions and the right candidates who could be a good cultural fit for your organisation. Handling these requirements can become easy when all your employees look for a candidate whom they might consider perfect for the job.
Since the referrer is someone who is already a part of your organisation, it may be easier for you to screen the candidate once they are referred to you. The referral might be a family member, a close relative, a friend, or a neighbour.
2. Look into Your Talent Pipeline
Sometimes the only aspect stopping you from hiring the perfect candidate for your job role is terrible timing. In the candidate sourcing process, always look backwards to the candidates who appeared for recruitment to your organisation in the past.
Recruiters might have rejected past candidates for a variety of reasons. Those reasons might not stay applicable now. Be sure to keep track of the applicants in the past to ensure that you do not miss out on any worthy candidates.
For effective candidate sourcing from your talent pipeline, good communication is vital. Make sure you have the candidates engaged with your organisation and update them regularly about job openings in the organisation.
3. Consider Niche Platforms
Looking for candidates online is one of the most common candidates sourcing methods. It might feel like looking for a tiny needle in a vast haystack. To help you efficiently find candidates for your organisation, look for platforms that concentrate on a specific niche.
Narrowing down the search and restricting yourself to the platforms that deal with the same niche as your job role can streamline the search process. Platforms such as Behance, Stack Overflow, and Medium are a few platforms with a niche of their own.
These platforms may not only have a massive number of candidates for your requirements. It can also help you pick the best candidate after looking at their portfolio. It helps to reduce screening time for the sourced and shortlisted candidate.
4. Make Use of an ATS
An applicant tracking system can come in handy when many candidates are involved with your organisation. An ATS tool helps to track candidates and is used for automating the tasks that support the recruiter in their daily jobs.
In addition to making the recruiter's life easier, it also helps with parsing the resume, scheduling meetings with the candidate, and handling the communications for the recruiter.
For candidate sourcing, the applicant tracking system can pick data from the available database to ensure that they offer various features to look for the best candidate available for your job role.
It is vital to ensure that the applicant tracking system follows the rules and regulations set in your region. For instance, the EU regulates personal data per the GDPR guidelines. LogicMelon is an ATS that complies with that.
5. Engage in Events
Sometimes, it is better to look for more face-to-face communications to make it easier for recruiters to handle all their potential candidates and make acquaintances.
The events could be a job fair, recruitment campaigns, and any event related to jobs and recruitments. It is a good way for a recruiter to build more connections, which can allow them to gain more referrals. This can also help you gain more exposure for your brand and give you an idea of the job market.
An easier way is to organise an event and invite organisations that fit your niche. This can help you stay focused on your industry and gain more connections that can come in handy.
6. Improve Your Employer Brand
When you reach out to a candidate for a job role or a future job role, the candidate should respond to your outreach and project their interest as a part of the candidate sourcing process. They will only respond if they recognise the reputation of your organisation.
Your candidate sourcing process can visibly improve if you build your employer branding. There are a few simple steps to improve your reputation and ensure that candidates recognise your employer brand.
Be sure you have a solid social media presence and have a site that highlights your past achievements. Build a marketing strategy that covers your organisation and stick to it. An employee would more likely consider a role from an organisation and even take the initiative if a reputable organisation is involved.
7. Make Use of Social Media
Social recruitment is a method that involves the use of social media for a job posting and reaching out to potential candidates. Platforms such as LinkedIn, Facebook, and Twitter have a broad reach and could help you with candidate sourcing for every niche.
While each platform would require a different strategy, it is mandatory to know them before using social media for candidate sourcing. The main advantage of social media is that it makes reaching out to candidates much more effortless. Every candidate is just a message away when you want to reach out and contact them. Be sure not to spam the chat boxes of your candidates and approach them with a personalised message that can help you convey your job proposal.
As mentioned earlier, it also helps to enhance your employer brand by building an audience for your brand. Social media platforms allow you to keep your audience engaged. It also helps to understand a bit more about your candidates and advertise your open position so that those candidates can apply for them.
Final Thoughts
Candidate sourcing is necessary to ensure that you do not waste your recruitment efforts on candidates who are not the right match for your organisation. This saves your organisation a lot of time and energy. Using the methods mentioned above, employ the methods that will suit your recruitment strategy to reap the rewards of candidate sourcing.
LogicMelon
Award-winning recruitment software that will find, attract, hire and analyse the way you want to work. At LogicMelon, we have experienced software recruitment marketing specialists to help you build effective recruitment solutions supported by the best customer service you'll find anywhere!
Email: sales@logicmelon.com or call LogicMelon (UK) +44 (0) 203 553 3667 (USA) +1 860 269 3089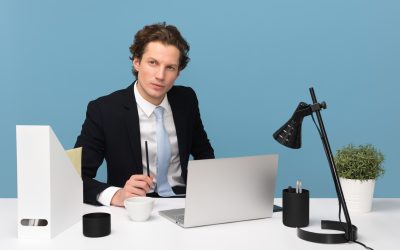 Recruitment crisis management requires adaptability, strategic thinking, and a proactive approach to address talent shortages and avoid disruptions.
read more
Love what you're reading?
Subscribe today and get insights straight to your inbox