8 Steps to Start an Effective Recruitment Campaign
Attracting candidates and reaching out to them is one of the most challenging aspects of the recruitment process. A recruitment campaign can help with that. Every organisation keen on hiring new talents or building its talent pool should try a recruitment campaign. 
But, is every organisation that has a recruitment campaign successful in their goal? If not, what makes some campaigns more successful than others? To answer these questions, it is essential to understand everything related to recruitment campaigns.
What Is a Recruitment Campaign?
A recruitment campaign is a strategy by the recruiters to attract more candidates and encourage them to apply for open roles in their organisation. 
A recruitment campaign is similar to a marketing campaign, where your end goal is to get more people to sign up for your job. It does not stop there, however. With a talent pool of suitable candidates, the goal is to choose the best person.
Recruitment campaigns need to be adequate to achieve the target goal. As a recruiter, it is your job to build an efficient strategy for your campaigns to attract as many candidates as possible. The more candidates you attract, the more likely you will end up with the best possible candidate.
When building the best recruitment campaign, recruiters and hiring managers must take steps to get the most out of your campaign.
Steps to Start a Recruitment Campaign
Set Clear Objectives
This might come as a no-brainer, but skipping this step could make the entire campaign pointless. To start with, defining goals for your recruitment campaigns can help you identify the success rate of your campaign.
Setting goals can help you track your progress and course-correct as needed. These plans help to motivate everyone involved in the recruitment campaign to look at the daunting task as small action blocks that can be split up and completed.
For instance, goals can be things like this:
Hire a number of people for a specific job role by the end of the third quarter.
Wisely analyse sourcing channels and their quality metrics to spend the ad budget.
Enhance the hiring process to increase the quality of hires.
The more specific your goals, the easier it is to track your progress. Label the goals as either On Track, Off Track, or On Hold to make them easier to follow.
Define Your Target Audience
The next step in starting your recruitment campaign is determining your target audience. This is important because every strategy for recruitment can use the target audience as an excellent factor to consider.
For your recruitment campaign, determining your target audience is an easy task. Build candidate personas to determine the kind of people you want your campaign to reach out to.
Make use of candidate personas to help you narrow down your target audience, and use their personas, and you could quickly get to know their expectations and preferences.
Knowing your target audience can help you craft your job description based on their preference and style. A personalised touch will always come in handy.
Define Your Employee Value Proposition
Once you have the candidate persona in place, the next step is to craft a message that reaches out to the candidates you target. This is where you do most of the groundwork to encourage your candidate to look at your job roles and your company in general.
An employee value proposition is all about what you can offer your employees and how you value them in your organisation. Showcase what you offer them and how you stand apart from other organisations in that regard.
The employee value proposition is not limited to just the salary, perks, and benefits your employees enjoy. It goes beyond that. It can be the company culture, career growth opportunities, or the technology they use for work.
Develop Your Content
To keep the candidates engaged, you need to offer them something interesting about the job. Recruitment content is one fine example of doing that.
Keep candidates engaged while educating them about the job and the recruitment process your organisation has adopted. This can be shown to the candidate in various forms.
Make use of emails, podcasts, infographics, videos, case studies, and webinars. A regular job ad may not keep candidates engaged. Instead, an innovative way to keep them engaged can contribute to the campaign's success.
Choose Your Platforms
Before actually setting up the ads that your potential candidates will look at. You need to choose the platforms on which your ads will be placed. To make the proper choice, gain insights from the candidate persona you have crafted.
Find out which social media platforms your candidates use a lot. This depends on the target audience and the nature of your jobs. Based on the industry, choose forums and blogs that your candidate is most likely to participate in.
Along with job sites and social media, develop a good number of platforms where your ads are likely to gain a good number of engagements. Also, choose the platforms that are famous among the candidates.
Set Up Your Ads
Once you have picked your platform, it is now time to place your ads on the shortlisted platforms. It is relatively simple to set up ads on the different platforms you have shortlisted.
When you set up the ads, the platform will ask your objective for the ads. It can be for the click or the views. Based on that, charges may apply for the ads. Make sure you keep track of all the expenses the ads bring to your recruitment campaigns. This will come in handy when you measure your results.
Your ads will likely bring in new candidates based on the platform. Have a clear understanding of where to spend the money. With a limited budget, make sure that you do not spend too much on the platforms that bring you the least candidates. Platforms, such as LinkedIn and Facebook, are good places to start when placing your ads.
Build Your Talent Pool
Now that various ads are online, it is time to build your talent pool. A talent pool is a group of candidates interested in working for your organisation.
You can build your talent pool by using various portals, such as your social media posts, your career site page on your website, or your blog once you have a database of candidates. You can use that database to check for candidates whenever you have an open role. This database can also include passive candidates.
Once you have built your talent pool, the job does not end there. You must manage the talent pool and actively engage with them. Segment the talent pool based on any filter you need to keep it simple. Communicate with the talent pool to keep them engaged about the job and your organisation.
Measure the Results
The final part of the recruitment campaign is to measure the results of your campaigns. Recruiters can use various recruitment metrics to gain insight into your recruitment strategies. Use the metrics that you feel are required for your recruitment plans. 
If you don't measure the results of your recruitment campaign, you expose yourself to the risk of repeating the same pitfalls you previously did. Measure the effect and identify the areas that are lacking to overcome them.
Final Thoughts
Running a successful recruitment campaign takes more than just the budget. It is about understanding the market and planning accordingly to meet your organisation's hiring needs. Understanding the recruitment requirements and catering to its needs is mandatory for a successful campaign.
LogicMelon
Award-winning recruitment software that will find, attract, hire and analyse the way you want to work. At LogicMelon, we have experienced software recruitment marketing specialists to help you build effective recruitment solutions supported by the best customer service you'll find anywhere!
Email: sales@logicmelon.com or call LogicMelon (UK) +44 (0) 203 553 3667 (USA) +1 860 269 3089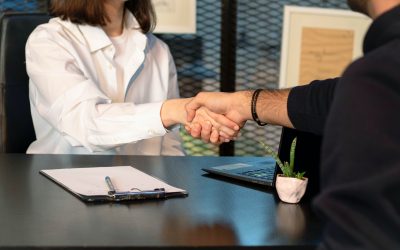 To successfully implement an ATS, it is important to consider certain factors. Learn more by reading this blog.
read more
Love what you're reading?
Subscribe today and get insights straight to your inbox