AI. Intelligent Content Creation or Lazy Scraping? 
It's fun, it's new, it's the latest shiny thing to download from the Internet and we're all getting very excited about seeing some really amazing images and copy being produced at lighting speed by these various AI tools to use on our blogs and social media postings.
But now the debate has started into the legal and legitimate use of this technology, after all, if it saves you hours of work and the end product looks super-impressive then why wouldn't you use it? The four melons illustrated with this article is an example of AI produced images.
Well, there are a few fundamental reasons as to why you need to be aware of how these tools work and what the software is actually doing in the background, such as committing copyright violations and breaching the copyright laws covered by fair dealing in the UK (or fair use in the USA). 
I should say my own particular interest in this is protecting my own creative contributors' intellectual property rights, I've been creating illustrations for most of my working life and the last thing I'd want to see is any part of my work incorporated into someone else's piece of work, and used without permission and for others to financially benefit or to find the AI illustration I've created on behalf of my company lands me in financial hot water and some negative publicity.
We're seeing a massive stampede downloading the various apps and plugins and that means we're already seeing the trampling over of creative rights of individuals who don't have financial clout or time to fight these well-funded, startup AI companies, who are collecting images across the net, indiscriminately. Might should not be a right.

I'm sure the agencies of power are already trying to figure out how best to use it. I suspect it will be like the early web pioneering days – initially very exciting and a bit wild west – then it'll go grey and boring as people learn how manipulate it, but the question we must ask ourselves is Intellectual Property going to be the forgotten casualty of freedom of information?
Paul Smith, Guest blogger
Paul has been working with technology and life science companies for over 35 years and as part of the original marketing team at PIPEX, the first commercial Internet Company the UK, he established the first commercial web design and development team in the UK under the PIPEX brand.
As well as his role as Head of Marketing at LogicMelon, Paul is passionate about creativity within community, Paul is the founder of community-based CamCreatives, the largest not-for-profit creative network in East Anglia. www.meetup.com/Camcreatives 
Email: paul.smith@logicmelon.com Web: www.logicmelon.com  
LogicMelon
Award-winning recruitment software that will find, attract, hire and analyse the way you want to work. At LogicMelon, we have experienced software recruitment marketing specialists to help you build effective recruitment solutions supported by the best customer service you'll find anywhere!
Email: sales@logicmelon.com or call LogicMelon (UK) +44 (0) 203 553 3667 (USA) +1 860 269 3089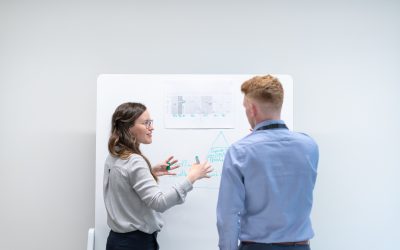 Establishing HR KPIs is key to unlocking the full potential of your company's human capital. Read the blog to know more.
read more
Love what you're reading?
Subscribe today and get insights straight to your inbox