Information You Need to Apply for a Job
Ah, the dreaded job application process! It's that daunting task that stands between you and your dream job. But fear not, my friend, for today we shall delve into the art of completing job applications with finesse and confidence. We'll explore the difference between necessary and unnecessary information and how it can affect your chances of securing that coveted position.
Maximising Applications: Gathering Essential Info vs. Unnecessary Details and Its Impact on Your Application Success
Let's start by understanding the purpose of a job application. You see, potential employers use these forms to sift through the sea of hopeful candidates and identify the cream of the crop. By providing the right information in the right way, you can significantly increase your chances of moving forward in the hiring process.
Necessary information is like the secret sauce that makes your application irresistible to recruiters. It saves their precious time and allows them to review applications more efficiently. 
As an applicant, it is crucial to provide all the required details to the employer. Think of it as your opportunity to showcase your skills and qualifications in the best possible light.
So, what exactly qualifies as necessary information in a job application? Well, every application may vary slightly, but certain key elements remain constant. These include your personal details, address, city, state, ZIP code, phone number, email address, and any other documents specifically requested by the organisation.
Now, let's break down the essential components of a job application: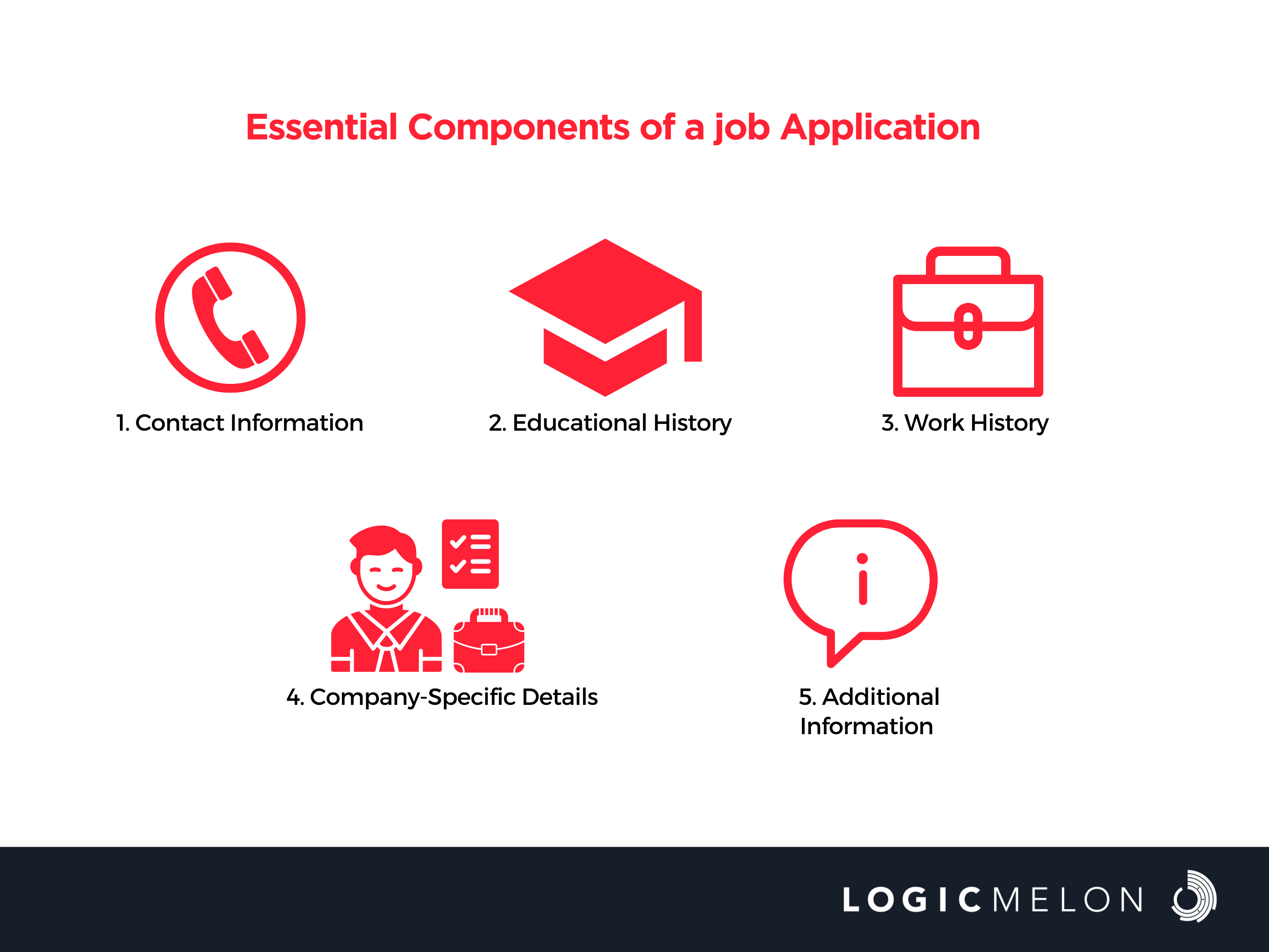 1. Contact Information 
It goes without saying that your contact details are paramount in any job application. After all, how will employers get back to you if they can't reach you? Make sure to provide your most up-to-date contact information, including your name, address, phone number, and email address. Keep it concise and relevant to the employer's needs. If you pass the initial screening and get selected, you'll have an opportunity to fill out a more detailed employee information form.
2. Educational History 
Hiring managers are keen to learn about your educational background to gauge your suitability for the position. You'll typically be asked to provide certificates from schools attended, your degree and graduation date, any relevant certifications, as well as skills and qualifications you've acquired along the way.
3. Work History 
Your work experience is a vital aspect that recruiters consider when assessing your capabilities and whether your skill set aligns with the job requirements. If you have an extensive work history, be selective and highlight the most relevant experiences that showcase your expertise.
4. Company-Specific Details 
Tailor your application to the job role and include relevant skills that directly pertain to the position you're applying for. When answering questions specific to the company, be clear and concise. Doing your homework and researching the organisation beforehand will help you provide targeted and well-informed responses.
5. Additional Information 
Employee information serves as a valuable resource for organisations, enabling them to keep track of essential details about their workforce. Providing additional information about yourself allows recruiters to gain insight into your personality, values, and beliefs, and helps them determine where you might fit within the organisation. For jobs with flexible schedules, it's important to include your availability and preferred start date.
Frequently Asked Questions
1. What is an employee information form? 
An employee information form is a crucial document that every employee must complete and keep up to date. It provides vital information that the employer will use throughout your employment, including emergency contact details.
2. What information is expected from applicants during the application process? 
Employers expect applicants to provide comprehensive information related to the job role. This includes contact details, skills, work history, educational qualifications, and company-specific details. By furnishing all the necessary information, you increase your chances of being considered for the position.
3. How does collecting necessary information differ from collecting unnecessary information in terms of an organisation's application levels? 
By collecting only the essential information, recruiters can save time and improve the efficiency and effectiveness of the application review process. Organisations focus on gathering the necessary information that demonstrates an applicant's qualifications for the role, allowing them to make informed decisions.
Closing Thoughts
Accuracy, correct spelling, and honest answers are paramount when completing job applications. Depending on the position you're applying for, you'll need to provide the required information relevant to the job role. Remember, any inaccuracies or false information in your application can lead to disqualification or even termination if discovered later.
Job seekers have a 36.89% chance of receiving a job offer after having one interview. So, my eager job seeker, armed with this knowledge, goes forth and conquers those job applications with confidence and panache. May your forms be filled with the necessary information, your answers be insightful, and your journey towards your dream job be as smooth as a perfectly brewed cup of English tea.
LogicMelon
Award-winning recruitment software that will find, attract, hire and analyse the way you want to work. At LogicMelon, we have experienced software recruitment marketing specialists to help you build effective recruitment solutions supported by the best customer service you'll find anywhere!
Email: sales@logicmelon.com or call LogicMelon (UK) +44 (0) 203 553 3667 (USA) +1 860 269 3089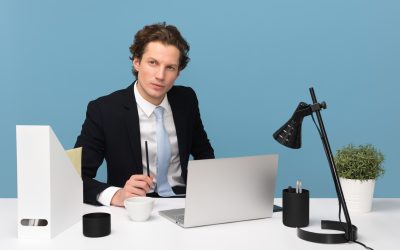 Recruitment crisis management requires adaptability, strategic thinking, and a proactive approach to address talent shortages and avoid disruptions.
read more
Love what you're reading?
Subscribe today and get insights straight to your inbox