Are You and Your Team Losing Candidates to Other Service Providers?
Recruitment is never an easy process. Certain challenges make it difficult for recruiters to keep their candidates engaged. The same applies to recruitment agencies that specialise in specific industries.
Also, finding candidates for your workforce might become a difficult task if you keep losing your candidates to other service providers. To ensure that you do not lose candidates, you need to ramp up your hiring strategies. 
How Can LogicMelon Alleviate Your Workforce Challenges?
To help you with the recruitment process, you need to use tools created to address the pain points of recruiters and help them make the hiring process much more manageable.
An Applicant Tracking System is one such tool that addresses all your concerns and helps you retain candidates for your niche. 
The Logicmelon platform is a recruitment solution for every recruiter. Social care recruiters are using it, and over 150 care providers across the UK use Logicmelon for their recruitment needs.
Logicmelon can help you in the following ways:  
Getting more candidates for your job posting is always a good sign. With more candidates to choose from, you can pick the best candidates out of them. This helps you fill the roles faster and gives you more options. 
Using the resume parsing function, it is easier to find the ideal candidate, even when there are hundreds of candidates for your job postings. Each industry requires candidates with different skill sets for their job roles. To overcome that, you can use filters based on your requirements to find the ideal candidate through Logicmelon.
The best part about using an ATS is accessing your database. The database consists of potential candidates. When the next job opening is created, you need not wait for candidates for your job openings. Instead, you could look into your database for candidates matching your desired profile.
When it comes to the personal data of the candidates, it is essential to follow all the regulations regarding it. The regulations are in place for a reason. An ATS processes the data of the candidates to match them with a suitable job. Logicmelon complies with the standards, such as GDPR and CQC.
You need to spend money on job boards to get good results. This can be reduced by using Logicmelon to post various job boards from one platform. 
If your workforce is understaffed, they will undergo a lot of pressure. This will require them to work on multiple responsibilities at once. To avoid this and ensure that the employees have good morale, you need to stay prepared for recruiting new candidates.
Sometimes, there might be employees who leave within the first year of employment in your organisation. This is an important metric when it comes to recruitment. To replace early leavers, you need to have a talent pool ready. This can be achieved with Logicmelon. 
If you need a better understanding of how Logicmelon can solve your recruitment needs and help you maintain your workforce, book a free demo today to learn more about the platform.
Final Thoughts
Handling all your recruitment needs is essential to stay afloat in a business. More than that, addressing your pain points and ensuring the workforce is maintained is important. To achieve all that, you need to use the necessary tools available at your disposal.
LogicMelon
Award-winning recruitment software that will find, attract, hire and analyse the way you want to work. At LogicMelon, we have experienced software recruitment marketing specialists to help you build effective recruitment solutions supported by the best customer service you'll find anywhere!
Email: sales@logicmelon.com or call LogicMelon (UK) +44 (0) 203 553 3667 (USA) +1 860 269 3089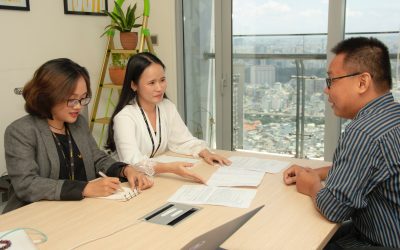 By providing valuable interview feedback, you can help another person learn from their experience and grow as a professional.
read more
Love what you're reading?
Subscribe today and get insights straight to your inbox