Recruitment is always a lengthy process. You need to source the candidates, attract them with your company branding, and assess and interview them until you find the right candidate. An applicant tracking system makes it easier for you to manage the candidates and help provide a good experience for them.
As of 2019, 99% of the Fortune 500 companies used an ATS in their hiring process. Even as a small-scale business employer, you can still find advantages to using an applicant tracking system.
An applicant tracking system makes handling all your candidates easier and builds a talent pool that will help you with your future hiring needs. 
What Is an Applicant Tracking System?
An applicant tracking system (ATS) is software for recruiters to keep track of candidates' profiles throughout the hiring process. The applicant tracking system software is equipped with a suite of tools that can easily filter, manage, and analyse every single resume that the candidates submit.
What Does an Applicant Tracking System Do?
Every company thrives on hiring top talents, and, for that to happen, recruiters face many challenges, from hiring to the onboarding process. An applicant tracking system makes it easy for the hiring managers to find, hire, and retain the top candidates.
With an applicant tracking system, hiring managers can hold all the candidates' details and filter out the best ones they're looking for in the role.
Why Use an Applicant Tracking System?
There's been a standard hiring process for a long time. Now with the ATS system, the hiring process is made more manageable.

Source and Attract Qualified Candidates
Finding top talents is challenging. Hiring managers find it difficult to find them in the vast marketplace. Applicant tracking systems help address the critical challenges hiring managers, or the organisation, might face. 
The hiring process can be effective with ATS's artificial intelligence and machine learning algorithms that create a perfect profile for the ideal candidate and helps assess, identify skills, and predict success factors to maximise each hire. 
This process of ATS helps organisations understand candidate behaviour, focus on their brand recognition, and specifically target job seekers' platforms or channels they use most.
Increase Candidate Engagement
From the first contact with the candidate to their start date in your organisation, the journey is a high-touch process. The candidates approach your organisation with such high expectations. 
When there is a delay in response time, or they find the engagement around the interview process is poor, the chances of them not preferring to join your organisation are high. 
Applicant tracking system ATS creates visibility of the entire hiring process, keeping the candidates informed about the next step and never leaving a crack for the top candidates to fall through. 
Improve Efficiency and Lower Costs
Poor collaboration, or an inefficient manual hiring process in the recruiting team leads to miscommunication, which also affects the processing time of applicants. When there's a delay during the hiring process, it can eventually increase the cost-to-hire, as well as time-to-hire ratios. 
While an ATS creates an opportunity to automate the manual hiring process, increase the visibility of the hiring cycle for the recruiting team to increase chances for communication throughout the candidate journey. 
Remain Competitive
As we discussed at the beginning of the article, almost 99% of fortune 500 companies use ATS for their hiring process. Their brand recognition or authority in the field is enough to drive the top candidates. Implementing ATS in your hiring process can help level your organisation in the hiring field by creating quicker ways to access candidates. 
Optimise the Onboarding Process
Increasing employees' productivity and retention rate are made easy with ATS, which helps right from the onboarding process, ensuring the candidates have all the information they need. 
The onboarding process plays a huge role in forming the employee's first impression. It is necessary to help the new employee understand your company's work and get them up to speed.
When an ATS helps with that, it helps the employer to handle the onboarding process without any difficulties.
Benefits of an Applicant Tracking System
Recently, the remote working option has drastically changed the working style and broadened the competitive field. There's no barrier of geography, giving the best applicants worldwide even more choice. 
Recruiters and hiring managers can use this potential advantage to find their best talent, and an ATS is the best option for finding suitable candidates. The following are a few benefits of using an Applicant Tracking System. 
Greater efficiency in the hiring process
Lack of visibility, inefficient collaboration, or a failure to provide critical information to a candidate during the hiring process often results in low candidate engagement. The top talents you target decide whether or not to accept the offer based on their experience during the hiring process. With ATS, you can easily eliminate any delay in response time, leading to hiring faster and creating a positive impact for the brand. 
An Enhanced candidate experience
Candidates expect a hassle-free experience during their job hunt. ATS helps automate the process of auto-filling online applications. Interview scheduling, consistent and seamless communication across recruiting teams. 
Onboarding made easy
ATS not only helps with finding top talents and hiring them but also plays a significant role in the onboarding process. ATS provides many tools for streamlining the onboarding process, making the transition from candidate to full-time employee easier. 
Applicant Tracking System to the Rescue
From making the recruiter's life easy to handle the onboarding process, an applicant tracking system is necessary to ensure that all your recruitment efforts are adequately utilised.
When choosing your ATS, you must ensure that you can access all the functions required by the recruitment team in a single platform.
LogicMelon is an ATS that can help with your various recruitment needs, such as multiposting, CV search, and managing the talent pool for your company.
LogicMelon offers an easy way to integrate your CRM software, provide data analytics for better insights, and provide an intuitive onboarding program for new employees.
Whether a recruitment agency or in-house recruitment, LogicMelon is a single platform to handle all your recruitment needs. 
Book a free demo today to learn more.
Final Thoughts
Recruiting needs a lot of effort from the company to attract and bring in more employees who are the right fit for the company, from the moment a candidate is discovered till they successfully onboard the company as an employee. During this candidate's recruitment journey, you must ensure they have a positive experience. This can help you in attracting more candidates and contribute to employer branding. 
In this regard, you need all the help you can get. An applicant tracking system does precisely that. It helps you keep track of the candidates and communicate with them to keep them engaged. Stay ahead of your competitors and attract the top talent for your workforce.
LogicMelon
Award-winning recruitment software that will find, attract, hire and analyse the way you want to work. At LogicMelon, we have experienced software recruitment marketing specialists to help you build effective recruitment solutions supported by the best customer service you'll find anywhere!
Email: sales@logicmelon.com or call LogicMelon (UK) +44 (0) 203 553 3667 (USA) +1 860 269 3089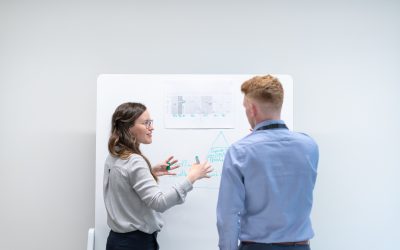 Establishing HR KPIs is key to unlocking the full potential of your company's human capital. Read the blog to know more.
read more
Love what you're reading?
Subscribe today and get insights straight to your inbox