Being your True Self in The Inclusive Workplace
It's hard to believe but, once upon a time you could not really bring your true self into the workplace without fear of being judged and despised for being 'different'. Luckily this is changing fast – thanks to forward-thinking employers who are adopting a sensitive approach to creating new and inclusive working environments.
And various studies and surveys over the last few years have proven that inclusion and difference is good for business. Employees in such companies show greater levels of job satisfaction whilst the companies themselves are more likely to attract high performers – and keep them longer – if their place of work is one where they can be their true self.
Work should be a place where difference is seen as a good thing and everyone's contribution is acknowledged and valued. However, many may still feel closeted and fearful about expressing their true selves at work.
During the June month of Pride, it is worth taking a hard look at our own workplaces and consider just how inclusive they really are. Potential candidates will do their own research into your company and they need to see that you actively support LGBTQIA+.
So what can you do?
None of us should be frightened to call out homophobia and transphobia. The simple act of telling an anti-LGBTQIA+ joke can be extremely offensive and upsetting to some who may be struggling with such issues and not yet be ready to talk about them out loud.  Educate or remind employees about how to communicate respectively, use proper terminology and respect boundaries, and make sure they understand the behaviours that simply won't be tolerated.
Showing your organisation's support of the LGBTQIA+ community is more than just sticking a rainbow flag on your LinkedIn profile during Pride month. It should be an on-going commitment.  Declare that you are a company that encourages the community the whole year round by acknowledging LGBTQIA+ charities or local initiatives that you support in social media posts and external communications.
Make it easy for prospective candidates to find out where you stand on LGBTQIA+ issues by including the relevant info in your mission statement and career site.
When did you last review your policies regarding workplace discrimination?
Examine company benefits to make sure you're providing equal coverage for all employees, such as medical benefits for transgender workers, and life insurance policies that cover same-gender partnerships. Make sure that employees are aware of these protections and that any reports of discrimination are taken seriously.
And if you have already reviewed your policies, take some time to consider the gender neutrality of the phrases you use. The power of language is such that one should be vigilant about words both in external and internal communications. Try to use 'they' or the second-person 'you' to be more inclusive of non-binary or gender nonconforming candidates. Encourage the normalisation and promotion of the sharing of pronouns on email signatures and LinkedIn.
Graphics, images and infograms should not use stereotypical assumptions about people and their preferences. Check if you have added words about prohibiting discrimination based on sexual orientation and gender identity and if not, then expand your policy to include these conditions.
When did you last ask recent employees how they felt about the recruitment process? Ask targeted questions about their experience throughout the process to ensure they did not feel marginalised.
And survey your current employees – anonymously, of course – to ensure they feel supported, regardless of gender identity and sexual orientation. Give space to share any biased or discriminatory experiences they may have had.  How might it be improved?
Coming out as transgender in the workplace can be a frightening and isolating experience and it's best not to wait until this happens to someone to work on a plan for providing support.  Do you know what your organisation's attitude is to transitioning at work or what support might be available? 
It's essential that there is a process for how an employee's transition, name change and pronouns will be handled and communicated to the rest of the company. But remember, one size does not fit all and it's essential to talk the plan over with them to ensure they are happy before any action is taken. Be prepared to provide guidance and answer questions about medical benefits and non-discrimination policies.
As we strive towards the creation of working environments where we are all free to express ourselves and be ourselves we may find that we are leaving some of the older generation, for whom such 'PC gone mad' ideas may feel alien to them, behind.  This is why it's so important to provide employees with proper diversity and inclusivity training that specifically addresses gender identity and sexual orientation.
And in this way we can all feel free to be different and above all, to be our own true selves.
LogicMelon
Award-winning recruitment software that will find, attract, hire and analyse the way you want to work. At LogicMelon, we have experienced software recruitment marketing specialists to help you build effective recruitment solutions supported by the best customer service you'll find anywhere!
Email: sales@logicmelon.com or call LogicMelon (UK) +44 (0) 203 553 3667 (USA) +1 860 269 3089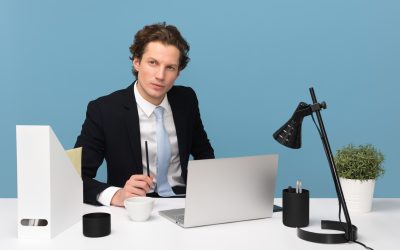 Recruitment crisis management requires adaptability, strategic thinking, and a proactive approach to address talent shortages and avoid disruptions.
read more
Love what you're reading?
Subscribe today and get insights straight to your inbox