Benefits of Data Driven Recruitment
Recruitment has always been a challenging part of maintaining an organisation. Companies are always on the lookout for suitable candidates for their workforce. In such a competitive job market, you need to analyse your business needs and plan your hiring goals accordingly. After that, coming up with a strategy to implement your hiring plans is crucial. A data driven recruitment model offers precisely that. 
After practising the recruitment process for so long, there is bound to be plenty of data available. With the high volume of data, it is essential to sort them correctly to gain insight into your recruitment process. This can help you course-correct your recruitment and plan based on the gaps in the previous iterations of the recruitment funnel process.
When it comes to recruitment, all the efforts and money you spend on bringing in more candidates need to be fruitful and the potential candidates must become employees in your organisation and contribute to your revenue.
Reports show that up to 85% of the organisations admit to making a bad hire. This can affect your company and prove to be a waste of all the efforts and time spent on recruitment.
With all the tools available for recruiters, it is always essential to decide your recruitment strategies.
Data Driven Recruitment Definition
A data driven recruitment is when the hiring managers use factual data from their previous recruitment to make hiring plans. This can help the recruitment team stay efficient and fix the challenges of their existing recruitment strategies.
Since organisations usually collect the data regarding their recruitment, it is wise to use it to gain insight into their plans and ensure that the data helps the organisation without going to waste.
The Benefits of a Data Driven Recruitment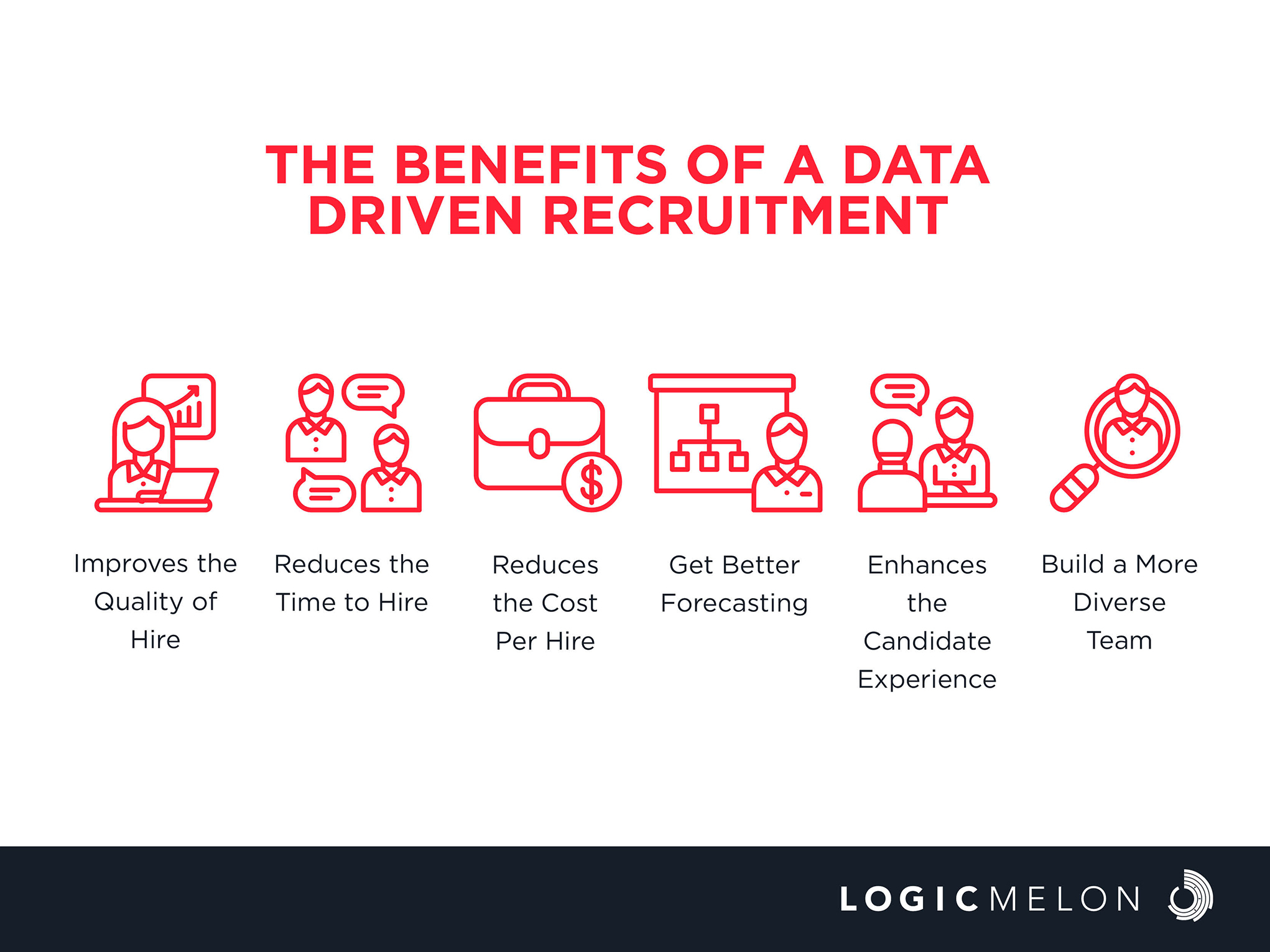 Improves the Quality of Hire
Quality of hire is a recruitment metric that helps assess the candidate's quality. The recruitment process you have in place for your company must ensure that the candidates who pass through all the stages of the recruitment funnel and join the workforce should be suitable for the role.
The level of their qualification to do the job determines the quality of the hire. This metric can only be calculated by obtaining the relevant data from the manager, the hiring manager, and everyone the newly hired candidate works with.
When the hiring decision is based on analysed data, it is easier for the hiring manager to make an informed decision, instead of going with their gut feeling. This can help them choose the right candidate for their company.
Reduces the Time to Hire
The time to hire is another important recruitment KPI that gives you the time taken for the candidate to start their application process, go through the recruitment process and become an employee of the organisation.
Ideally, the candidate should join your workforce quickly and avoid any unnecessary delays. To achieve this, you need to plan your hiring strategies so you can trim down any steps that do not influence your decision-making in any way.
Ensure that the reduction in your time to hire does not affect the quality of your hiring process. Sometimes rearranging the steps in your hiring process can help you select only the candidates who are qualified for the task. 
Reduces the Cost Per Hire
Going on with recruitment KPIs, the cost per hire is a metric that denotes the cost the organisation spends on hiring a candidate. The time to hire metric directly influences the cost per hire.
Starting from job boards to the application portal, you will have access to all the data pertaining to your spending on the hiring process with distinction from each step. 
For instance, there might be a platform that offers you more candidates at a cheaper cost. 
Leverage such platforms and trim down on the one that costs more and does not bring in as many applicants.
Get Better Forecasting
Predicting anything about candidates based on a hunch might not work out all the time. 
With data driven recruitment, you can get a clear understanding of your organisation, the percentage of employee turnover, and the number of candidates who are likely to apply for your job boards.
Making predictions based on the data you possess can help you build your recruitment plans for the future. It can also help you decide on the budget for your recruitment. Forecasting data with proper analysis can help you control your recruitment plans.
Enhances the Candidate Experience
Candidate experience is always something that needs attention. It can help you build your candidate pipeline if you offer them a positive candidate experience during their recruitment phase.
To improve the hiring process and offer the candidates a good experience, you can start by making your recruitment process more manageable by reducing the time it takes to fill the application. Small steps like these can enhance their experience.
Using data driven recruitment, you can find out the parts of the recruitment where the candidate spends most of their time and try to simplify it. Making it easier for candidates and recruiters to complete the hiring effectively.
Build a More Diverse Team
It is important to stay inclusive and build a diverse team. Without a way to analyse your data and look over your hires, it is hard to keep track of the candidates you have hired.
It would be helpful if you could track how diverse your organisation is. Tracking your hiring process is the first step in finding candidates from different cultural backgrounds and ethnicities.
Plan your hiring process to include candidates from diverse backgrounds. With data driven recruitment, you can understand the demographic you should focus on for a diverse and inclusive workforce.
The Right Tools for Data Driven Recruitment
You need to have the right tools at your disposal for data-driven recruitment. You can enhance your hiring process and plan your recruitment strategy accordingly with the proper tools.
LogicMelon is an Applicant Tracking System that can help you with the entire recruitment process, from the application process to employee onboarding. With such a complete recruitment solution platform, you can rest easy.
Conclusion
In a competitive job market, it is necessary to stay focused on your candidates to make a better hire for your organisation. 
With the help of data driven recruitment, your recruitment process, as well as the candidate experience, can improve to a great extent if you plan them after considering your data regarding the recruitment.
LogicMelon
Award-winning recruitment software that will find, attract, hire and analyse the way you want to work. At LogicMelon, we have experienced software recruitment marketing specialists to help you build effective recruitment solutions supported by the best customer service you'll find anywhere!
Email: sales@logicmelon.com or call LogicMelon (UK) +44 (0) 203 553 3667 (USA) +1 860 269 3089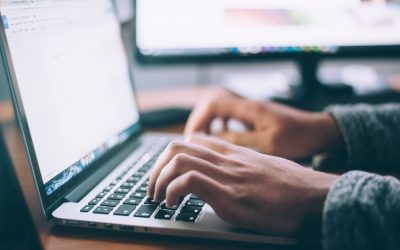 A good rejection email that provides constructive feedback can help you improve your reputation, and even whether the rejected candidate is bound to try again.
read more
Love what you're reading?
Subscribe today and get insights straight to your inbox