7 Benefits of Recruiting Software
7 Benefits of Recruiting Software
Recruiting software helps to streamline the search and hiring processes of top talent. This software is used by recruiters, talent acquisition professionals, and hiring managers. A strong recruitment software solution helps to minimize manual, time-consuming tasks while you focus on attracting applicants.
Recruiting software is a category of human resource management that handles the process of posting jobs and attracting top talent for a vacant position within a company. This software help organisations automate the different parts of the recruitment cycle using artificial intelligence (AI).
This is a system used by organisations of all sizes to track, manage and communicate with a large number of candidates to automate the recruiting process.
An applicant tracking system (ATS) is computer software that manages the hiring processes. This process is done by collecting and sorting thousands of resumes.
The best recruiting software is the one that best meets the needs of your organisation.
The Types of Recruiting Software
Sourcing – Sourcing software helps recruiters to identify and recruit candidates.
Engagement – Engagement software helps the organisation to streamline recruitment processes by connecting them with modes of communication in order to keep the recruiters and candidates updated throughout the hiring processes.
Selection – Selection software accelerates the process of identifying qualified applicants.
Hiring – While selecting the candidate for a job, hiring software helps the organisation to coordinate the hiring and onboarding process.
Recruitment CRM (Candidate Relationship Management) is also a recruitment software that companies use to engage candidates when they start their application process with the company. This helps them to build a network, manage the candidates and help recruiters to find the best talent for their business.
How much does Recruitment Software Cost?
The software cost varies by different software. But, when it comes to cost, there is a difference between in-house and cloud-based recruitment software. The in-house is installed directly on the computer and is there in the company's server and accessed via the web. Cloud-based software requires no IT internal support.
Who Uses Recruitment Software
1. Human Resource Management
This department uses this software to help them fulfil their responsibilities, like sourcing candidates and screening resumes, as well as accounting and payroll. This software includes applicant tracking systems (ATS) and career page builders.
2. Hiring Managers
These hiring managers mostly work closely with recruiters to make decisions on whether to select or reject the candidate. Hiring managers use advanced recruiting software, like screening tools and candidate assessment tools, which allows them to collaborate with recruiters.
3. Recruitment Agency
Utilizing the recruitment software help with Customer Relationship Management (CRM) capabilities. This helps to manage and track prospective clients and even nurture relationships with existing ones.
4. Small business Owners
There are so many different recruitment software available in the market in those small business owners can use to maximize sales and higher profits.
The Benefits of Recruiting Software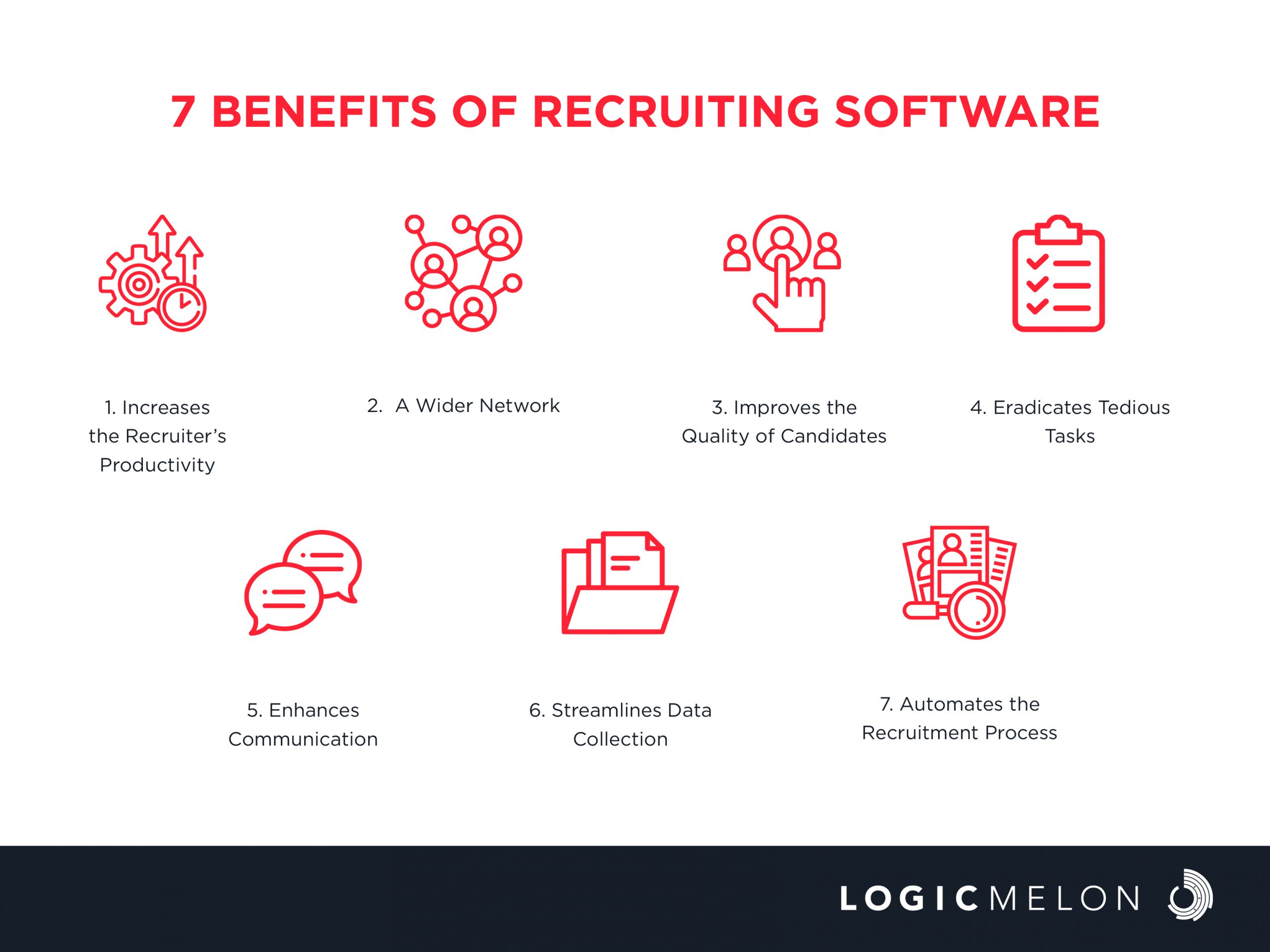 1. Increases the Recruiter's Productivity
The software helps to improve productivity by allowing users to connect to data from any device, anywhere in the world. The recruiters can also keep track of all the candidates thereby boosting the hiring experience.
2. A Wider Network
The ability to reach a wide number of candidates by expanding the reach, as well as looking for qualified candidates by increasing efficiency. The wider network also simplifies the recruiting process by getting more candidates for the hiring process.
3. Improves the Quality of Candidates
The recruiting team encourages quality candidates to apply for the vacant position. This software does this by storing all resumes in one place, as well as categorising the CVs. This makes the recruiting process simpler by having more options available and can make the selection of the desired qualified candidate much easier.
4. Eradicates Tedious Tasks
In recruitment, many tedious tasks must be performed daily but using recruitment software solutions accelerates the entire process. Eradicating tedious tasks helps to focus more on productive activities.
5. Enhances Communication
Communication is an important factor in recruitment. Recruitment software improves communication channels by providing information about the stage of the processes by staying in touch with the suitable candidate. This communication process helps recruiters stay on top of their team tasks, update candidates' information, and take notes throughout the recruitment course.
6. Streamlines Data Collection
The data collected from the candidates helps to analyse them and improve the recruitment process. This software also helps to get the necessary information to contact the candidates or employers at any point in time.
7. Automates the Recruitment Process
The automated recruitment process helps to improve the productivity of recruiters by making the process more effective, which increases the productivity of the entire hiring process by automating the job posting and saving time in the recruitment process.
Frequently Asked Questions
1. Why is recruiting software important for organisations?
Recruitment software is meant to help recruiters work more efficiently to attract and hire more applicants effectively while simultaneously keeping costs down. There are three metrics that recruiters use as software to reduce time to hire, time to fill, and cost per hire.
2. How does recruitment software have an impact on recruitment processes?
This software has expanded the ways of hiring candidates by allowing companies to outsource international recruiting based on the skill sets of qualified candidates.
3. What are the types of recruiting software
The types of recruiting software are sourcing, engagement, selection, and hiring.
4. How is CRM used in recruitment software?
A recruitment CRM (Candidate Relationship Management) allows you to manage all aspects of staffing and recruiting. The recruitment team can build and maintain relationships with a large pool of candidates and effectively streamline the entire recruiting process.
Closing Thoughts
Candidate experience becomes a priority for recruitment teams and the human resource department around the globe. Treating the candidates like customers and showing them their value is something that a CRM can help you with. When more candidates are looked after, there is a better chance of attracting top performers to work at the company.
Recruiting software is a category of human resource management, which handles the process of posting jobs and attracting top talent for a vacant position within a company. These help organisations automate the different parts of the recruitment cycle using artificial intelligence (AI). 
The collaborative hiring process is a method in which different people from different departments are involved during the hiring process where a collaborative hiring software helps this process to be effective and efficient and to get colleagues from other parts of the business more involved.
In the dynamic job market, the demand for hiring more qualified and experienced employees has an impact on the productivity of the business. The solution to this growing problem is to use recruitment software.
LogicMelon
Award-winning recruitment software that will find, attract, hire and analyse the way you want to work. At LogicMelon, we have experienced software recruitment marketing specialists to help you build effective recruitment solutions supported by the best customer service you'll find anywhere!
Email: sales@logicmelon.com or call LogicMelon (UK) +44 (0) 203 553 3667 (USA) +1 860 269 3089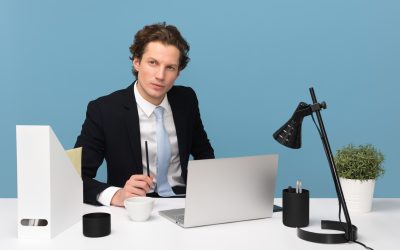 Recruitment crisis management requires adaptability, strategic thinking, and a proactive approach to address talent shortages and avoid disruptions.
read more
Love what you're reading?
Subscribe today and get insights straight to your inbox