Boomerang Employees: Advantages and Best Practises
Employees always tend to move to a different organisation where they feel their career can significantly grow and experience a positive work culture. New opportunities may excite them, and the pay may be better. The reasons might be plenty, but even if you are an employer-centric organisation, there may always be employees leaving your company and moving to a different one.
Even with all the reasons for leaving, the employee may want to return to your organisation, as long as your work environment and company culture are not the reason for them jumping ship. Sometimes, they might not have gotten the benefits and advantages they expected from their new workplace. At times like that, the employees may entertain the idea of coming back to a familiar work environment. In this instance, it is your organisation.
A boomerang employee left your company and came back to your company for the same role or a different role.
If a former employee comes back, It is always a positive sign that your organisation is on the right track. In the competitive job market, the employer should efficiently pick up candidates to edge over their competitors. They cannot turn a blind eye towards boomerang employees who have lots of advantages over new employees.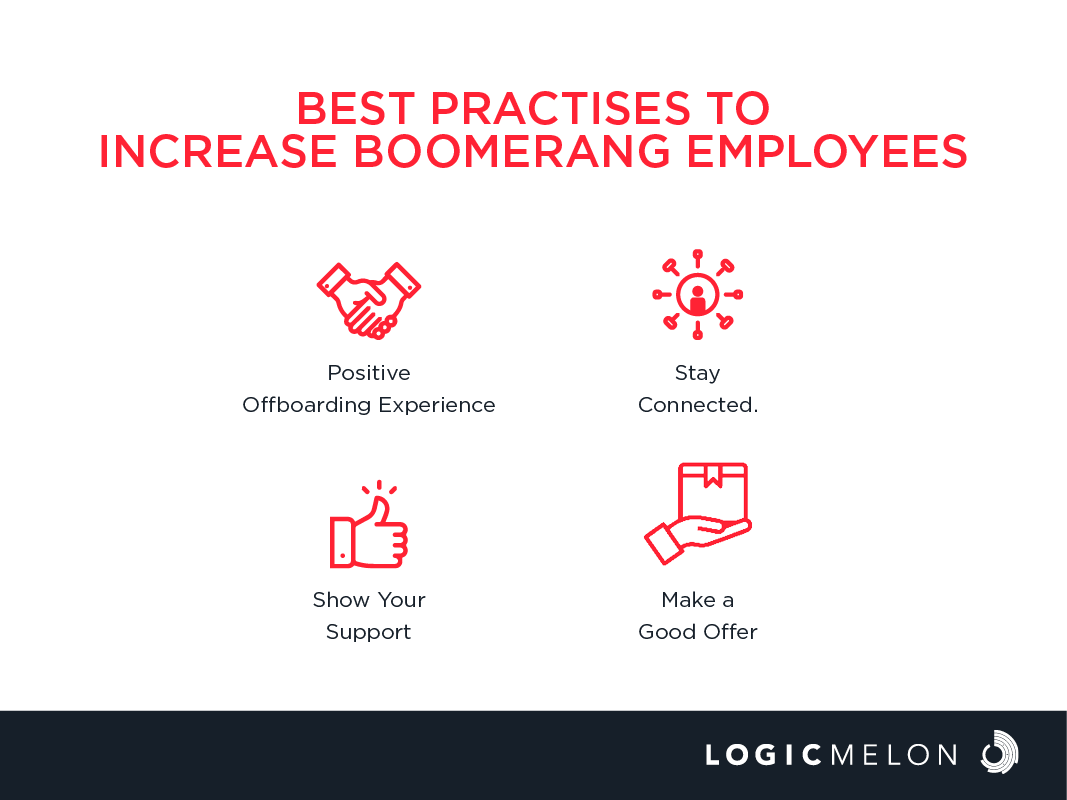 Boomerang employees offer various advantages, but employees will only return if they have a good experience with your company. As an employer, there are many ways to ensure your employees have a positive experience and find your company desirable.
Positive Offboarding Experience: The offboarding process can significantly impact your employees' decision to leave your organisation for a different offer. It is essential to stay positive and ensure that they have a good time going through the offboarding process. Especially the exit interviews, if appropriately done, the exit interviews can offer insights on why the employee leaves your organisation and establish a communication channel open to them.
Most importantly, appreciate the employee for their continued contribution to your organisation and give them a proper farewell. The employee will likely always cherish such heartfelt moments.
Stay Connected: The relationship with your employees need not end when they leave your organisation. The connection they forged while being a part of your organisation can extend even beyond work-life. Stay connected with the employees and check in on them often. Former employees may always appreciate that. Establish a newsletter that keeps the former employees in the loop about news events in your company.
Use social media to form a group between the former employees. An alumni network, such as this could also come in handy and act as a referral platform where former employees could point you in the direction of potential candidates.
Show Your Support: Top-performing employees leaving your organisation is always a loss, but you must show them your support and help them with their career development. It is likely that the former employee could have added you as one of their references in their resume. Show your support by providing a good recommendation and helping them further along their career path.
Another way to help them is by endorsing their skills and writing a recommendation for your employees on LinkedIn. The employee may value your support and will get to know that you support their decision for a career change.
Make a Good Offer: It is not always the case that the employees are the ones who initiate the return to your organisation. Based on your organisation's needs and open roles, you could begin a conversation with them and try to get them back into your organisation.
In such cases, make sure that you value and appreciate them by making a better offer for their new exposure and talent. The employees coming back should have a better career path and good benefits compared to when they left the organisation. Employees would also expect a better salary and more opportunities for their growth.
Advantages of Boomerang Employees
A boomerang employee returning to your organisation offers some advantages over the new employees who are unfamiliar with your organisation. The following are some of such benefits:
Hiring a new candidate for a vacant job post is always time-consuming. Having a longer time-to-hire is a considerable drawback when bringing in new employees, especially if your company has many job openings across various departments. Boomerang employees would considerably shorten the recruitment process. You would already understand your employee and can directly get them to fill your open roles.
Just like time-to-hire, Cost-per-hire is a vital recruitment KPI used to measure the cost it takes to bring in a new hire. An employee returning to your organisation would likely check off all the boxes of your recruitment requirements with ease. Bringing in the candidate to join your company pipeline would not cost as much as a new employee.
Sound hire with excellent skills does not always mean they would be a perfect cultural fit. Similar to how the returning employee does not need to be checked for their abilities, the boomerang employee would also be a proven cultural fit. They have a good experience of working along with your culture. This makes it easier for the employees to be a part of your organisation once again.
In any workplace, there is always room for improvement. Each organisation has their working style and practices. The employer might not have access to different exposures like that. However, boomerang employees would have extra exposure from their previous work experience and could easily compare and contrast their differences. Your organisation can benefit from such exposure by taking the best practices and incorporating them.
Employees returning to your organisation enjoy working for you and would love to be a part of your organisation once again. This means that your company is employee-friendly, and any company that gives importance to its employees should have its branding value increased as a result. An improved employee branding would naturally bring in a lot of candidates for your job postings.
Conclusion
A boomerang employee will offer a lot for the company's growth, and you as an employer should also provide more to the employee. The employee left your organisation and came back again, make sure that they feel valued and never let them regret their decision to choose your organisation once again.
LogicMelon
Award-winning recruitment software that will find, attract, hire and analyse the way you want to work. At LogicMelon, we have experienced software recruitment marketing specialists to help you build effective recruitment solutions supported by the best customer service you'll find anywhere!
Email: sales@logicmelon.com or call LogicMelon (UK) +44 (0) 203 553 3667 (USA) +1 860 269 3089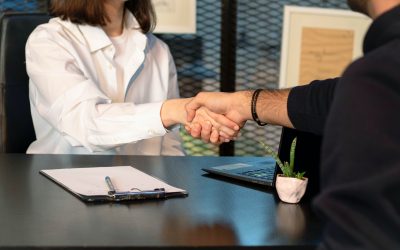 To successfully implement an ATS, it is important to consider certain factors. Learn more by reading this blog.
read more
Love what you're reading?
Subscribe today and get insights straight to your inbox
hbspt.forms.create({ region: "na1", portalId: "3342609", formId: "f323bbbd-3d11-4f3c-9511-73bb219c5b82" });