5 Tips for Better Candidate Communication
A candidate searching for a job will go through many adverts, taking the time to shortlist the openings that grab their attention. And when they spot a posting with possibilities, they put the search on hold and gear up for the application process. It takes focus and motivation to compose a targeted cover letter, fill in an application, and fine-tune their CV. The candidate communication is an important part of the job search.
While some might think it's up to the recruiter or hiring manager to respond to a candidate when they see fit, it is just good business to establish courteous, professional communication with candidates from the get-go. Investing in improving a job candidate's experience as they move through the recruitment process will not only facilitate the process—but spread a little goodwill, too.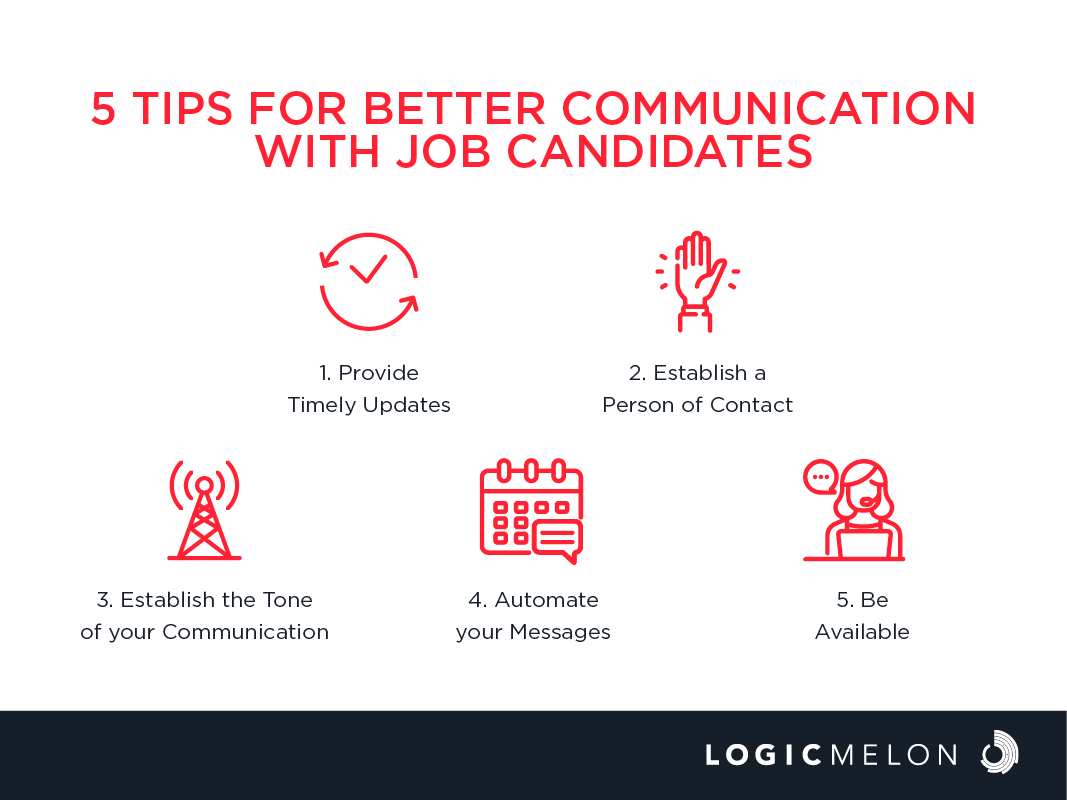 1. Provide Timely Updates
A job candidate is always curious, if not anxious, about the status of their application. As soon as your office accepts a job application, let the candidate know it is in hand, under review, and that someone will be in touch.
Likewise, provide updates as the candidate moves through each stage of the interview process. And whenever a candidate successfully moves forward to the next stage, congratulate them. Their achievement is your achievement too.
Be sure to update the candidates if there are delays or changes in interview scheduling. Respect their time. Be honest with the candidates about the reasons behind the change in plans. These are potential employees; be accountable. These small steps will help you in improving the candidate communication.
2. Establish a Person of Contact
Upon acceptance of the candidate's application, the recruitment office will assign a staff member as the candidate's contact person. This recruiter will reach out to the candidate and become their liaison with the hiring office.
Acting as the company representative, the contact person will guide the candidate through each step, answering queries and addressing concerns.
This person of contact provides a service to the candidate and puts a face to the company's values and culture. They ease a little of the stressful unfamiliarity surrounding the interview process, helping the candidate put their best foot forward.
3. Establish the Tone of your Communication
In your first contact with the candidate, establish a professional tone and stick to it. Get to the point as quickly as you can.
Be professional, but not robotic. Friendly, but don't overdo it. Finding the right balance between a professional yet warm tone is the goal.
Be sure to add a few personal touches to your candidate communication. You want the candidate to know the message is for them from you, not just a boilerplate email.
4. Automate your Messages
An organisation will usually have multiple job openings and candidates vying for each position. Keeping track of it all is a seriously labour-intensive task.
Fortunately, the recruitment team can rely on automated tools, such as LogicMelon's ATS (Applicant Tracking System) to ensure prompt, personalised, time-saving communication with job candidates.
Using the tools that are tailor-made to offer a positive candidate experience will help you cover the candidate communication of your recruitment process.
5. Be Available
As the recruiter, it's your responsibility to keep the candidates in the loop. And with a contact person in place, a candidate expects to receive a timely response when they reach out to the organisation.
Of course, this doesn't mean that the lines of candidate communication are open and active 24/7. But it's reasonable for a candidate to expect to hear from their person of contact within a specified period during work hours. The organisation needs to follow through on its commitment to accessibility with a quick turnaround on calls and emails.
Conclusion
Excellent communication skills enhance the interactions in every aspect of organisational life. And in the hands of a recruiter, they are a potent tool. Nurture each budding relationship from the start, ensuring that the organisation comes through for a better candidate experience.
LogicMelon
Award-winning recruitment software that will find, attract, hire and analyse the way you want to work. 
At LogicMelon, we have experienced software recruitment marketing specialists to help you build effective recruitment solutions supported by the best customer service you'll find anywhere!
Email: sales@logicmelon.com or call LogicMelon (UK) +44 (0) 203 553 3667 (USA) +1 860 269 3089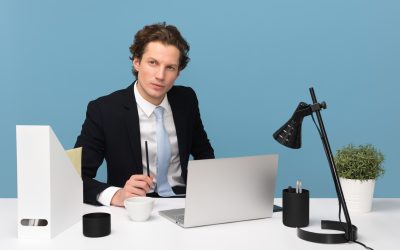 Recruitment crisis management requires adaptability, strategic thinking, and a proactive approach to address talent shortages and avoid disruptions.
read more
Love what you're reading?
Subscribe today and get insights straight to your inbox