Is it Time to Consider an Applicant Tracking System?
An Applicant Tracking System (ATS) is a recruitment software solution used by organisations to search, analyse, and track suitable job candidates. ATS software can manage the entire end-to-end hiring process, from sourcing candidates to sending out offer letters to qualified candidates. This system can take a job description and turn it into an advert posting on relevant job boards, giving a recruiter single-point access to various job boards and an automated hiring process.
Applicant tracking systems use various parameters, such as keywords, experience level, skill set, and other customised criteria for evaluating job seekers, presenting the most suitable candidates for open positions. It can also parse through thousands of CVs and provide scores for them based on your criteria.
Key features of an ATS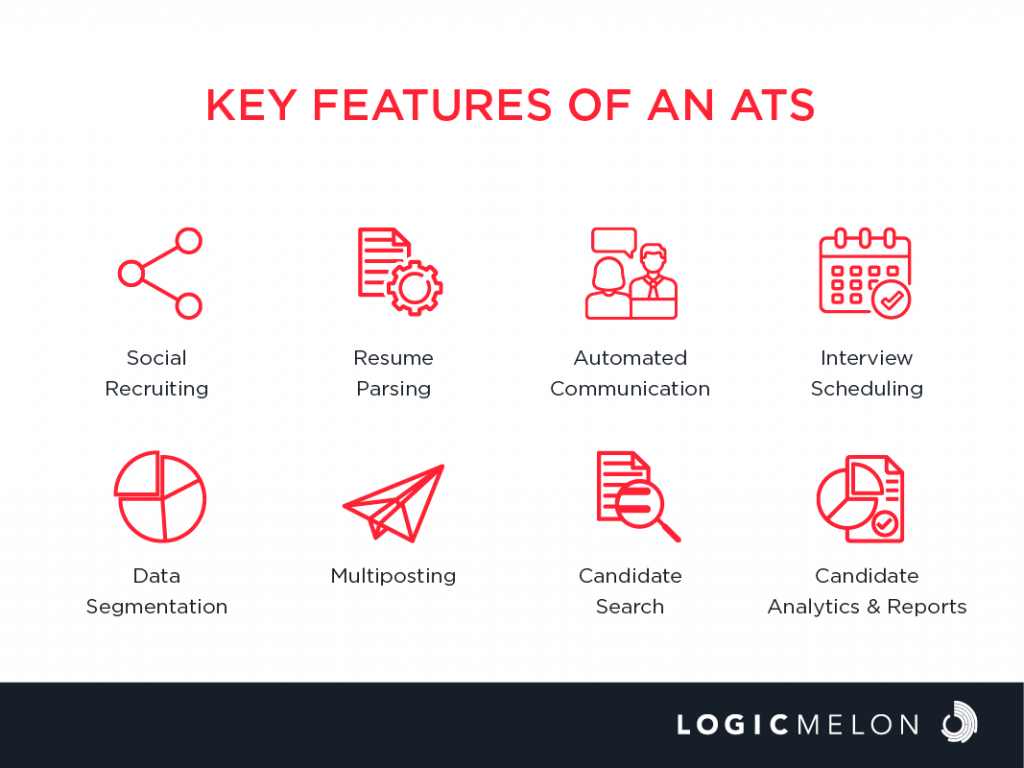 Designed with the needs of recruiters and hiring managers in mind, an ATS will process the deluge of CVs coming in from multiple sources, saving recruiters and managers hours of tedious review. This system will lighten the load for managers throughout the recruitment process, allowing for a better allocation of their time and resources.
The following are some of the critical features of an applicant tracking system:
Social Recruiting
While you'll often find job adverts posted on sites explicitly designed to connect recruiters and candidates, more postings are now appearing on social media platforms.
Recruiters can post job adverts on a social media platform like Twitter with an ATS. They'll have the ability to cover more channels, providing access to more candidates.
The job advert should contain pertinent information about the job opening, such as job description, pay scale, and a follow-up link to fill out the application.
Resume Parsing
After candidates fill in the required fields of a job application across various job boards, the next step is to segregate, then analyse, the key hiring criteria before the shortlisting of candidates can begin.
This process, known as parsing, is a long, tedious process when done manually. An ATS will parse the candidate data from the CV and the populated application, effectively managing the parsing process.
Applicant tracking systems parse through various file formats, including .pdf, .docx, and .txt.
Interview Scheduling
Once recruiters have their shortlist of eligible candidates, the next step is to schedule interviews.
The applicant tracking system works with calendar applications to organise and schedule interviews based on the availability of the managers, the expected duration of each interview, and the preferred interval between interviews.
Applicant tracking systems will streamline the entire interview scheduling process.
Automated Communications
Timely communication from a hiring manager to a job candidate is courteous, professional, and should be standard practice. When a hiring manager lags on responses or misses them entirely, it conveys disorganisation and does not reflect well on the company or the hiring manager.
ATS software assigns automated responses to the candidates throughout the process. The hiring managers need not worry about missing an expected communication with an applicant, as they can schedule their emails based on customised templates for each stage of the process.
Data Segmentation
Each industry has its own distinct set of job requirements, and hiring managers need to develop relevant criteria for the selection process. Most applicant tracking systems will allow recruiters to customise tags to flag relevant data or even a candidate's profile for future consideration.
Multiposting
Job postings are the starting point in the hiring process. To find the right candidate to fill your vacancy, tap into as many sources as possible.
But re-entering the job posting across many platforms is time-consuming. With an ATS, you can create a job description and post it on multiple platforms of your choosing with a single click.
Candidate Search
Sometimes candidates send in their CVs without actually being qualified for the job. No one can blame them for trying, but sorting through these CVs is a waste of a recruiter's valuable time.
With bulk-hiring, even a second or third pair of eyes can't help a recruiter comb through all the applications. But with an ATS, you can create your filters and search for candidates with the desired criteria to match your job openings.
The applicant tracking system has access to many databases from which the recruiter can filter out candidates based on commute radius, education, previous work experience, and more.
Candidate Analytics and Reports
Interpreting metrics reporting analysis can be difficult for many recruiters. Data represented by graphs and charts is much easier for everyone to understand and more actionable.
An ATS offers a variety of data visualization methods that meaningfully convey recruitment metrics at a glance.
Choosing the Best ATS for your Organisation
Every organisation faces challenges and has its own set of requirements. An ATS software offers many advantages and will simplify the entire hiring process.
The applicant tracking system you choose must be flexible and work well with your requirements. One such award-winning ATS software for your recruitment needs is LogicMelon. You can book a free demo here: https://logicmelon.com/request-a-demo/
Frequently Asked Questions
Can ATS parse through Pdf files?
Applicant tracking systems can parse through pdf files and analyse their text. It can also parse word documents.
Where is the data stored in an ATS?
For security, an ATS encrypts the data and uses cloud storage.
Is an ATS score reliable?
Yes, ATS scores are reliable. The system uses AI-powered functions to parse through data and calculate scores for each candidate. The best part is that you can tweak the parameters to fit your requirements.
LogicMelon
Award-winning recruitment software that will find, attract, hire and analyse the way you want to work. 
At LogicMelon, we have experienced software recruitment marketing specialists to help you build effective recruitment solutions supported by the best customer service you'll find anywhere!
Email: sales@logicmelon.com or call LogicMelon (UK) +44 (0) 203 553 3667 (USA) +1 860 269 3089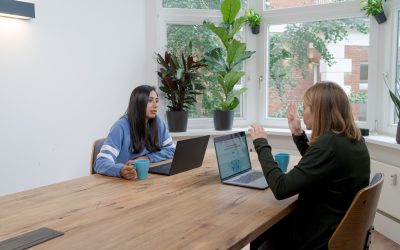 Cloud talent assessments are organised to evaluate the cloud computing skills, knowledge, and capabilities of individuals or teams.
read more
Love what you're reading?
Subscribe today and get insights straight to your inbox