8 Different Employee Selection Methods for a Better Hire
You can find the right candidate for your vacancies in multiple ways. Typically, when you look for a suitable candidate, you must use various employee selection methods to pick the right candidate.
But, what if you get candidates who are all suitable for your company and check all the requirements of the job role? This becomes a challenge. One you could easily overcome if you make your employee selection process a bit more thorough.
Many employee selection processes can make it easy for you to shortlist your candidates and choose the right fit for the role.
The following are some employee selection methods that can help you enhance your recruitment methods to find suitable employees among all qualified candidates.

1. Check their Cognitive Ability
Testing a candidate's cognitive ability is one of the best employee selection methods for measuring the candidate's fitness for the company.
Cognitive ability tests assess the candidate on multiple sections, such as critical thinking, abstract thinking, problem-solving, and reasoning.
These tests challenge the candidate and check their mental strength and ability to work on their role.
Cognitive skills help the employee to perform their various tasks efficiently. 
2. Measure Employee Integrity
Looking for the right employee goes much beyond their skills and experience. 
Hiring only the employees who are skilled at their job, and can perform various duties may not bring employees who become an excellent cultural fit.
Every workforce needs employees who are not only skilled at their job, but also possess the moral integrity to contribute to your company culture.
The employee selection process should look into it before making a hiring decision. Try working out an integrity test to help you find a suitable candidate.
Beware that some countries do not support integrity tests, and conducting one could potentially bring you some legal consequences.
3. Check the Learning Agility
Employees cannot always stay in the same spot when working a job undergoing constant evolution, especially in a constantly evolving sector.
New situations bring in new tasks, requiring employees to learn and perform them.
So, how quickly is the employee able to adapt to the new situation and understand it before getting better at their job?
This is what learning agility is all about. The employee must adapt to the changing times and constantly learn to keep up with the job.
But, coming up with a way to measure their learning agility is challenging. But once you measure the candidates' learning agility, it will help you with employee selection.
4. Use a Structured Interview
Assessing all the candidates without leaving any way for bias to creep in is challenging.
One of the best ways to tackle them is by coming up with predefined questions that you use for interviewing all the candidates and assessing them based on the standard scoring system.
This method helps assess all the candidates fairly and keeps the interview process short and to the point.
A structured interview has its challenges, but that does not change the fact that it is still an excellent way to implement employee selection methods.
5. Encourage Peer Interview
A peer interview involves an employee from the same role the candidate is applying for.
Along with the recruitment team and the hiring manager, a peer employee can contribute a lot to the employee selection process.
Peer interviewers are usually unbiased and can help assess the candidate based on the current requirements.
They can also help identify the skill gap of the candidate and are more likely to open up with someone who will potentially become their peer.
Peer interviewing will always help you offer better insights that will make it easier for you to choose a suitable candidate.
The drawback is that it takes time to train the peer interviewer to conduct the interview. It could also disturb their routine work. But, it is easy to overcome this with proper training and choosing the right employer for the interview.
6. Give Test Work Assignment
Test work assignments are an excellent way to handle your employer selection process.
This method can benefit both the employer and the candidate. The candidate gets a feel of what their job would look like.
The employer can measure the candidates' ability to perform their job.
Offering an elaborate test can have a negative impact on the candidate. It is best to keep the test brief as long as it tests the necessary skills.
Also, offer feedback to the candidate regarding the test and suggestions or improved methods to tackle the problems. This gives a positive candidate experience. 75% of professionals currently working in their companies were influenced to accept the job offer because of the positive candidate experience they had throughout the application process.
7. Test their Job Knowledge
This is a pretty straightforward employee selection method. Does the candidate possess the necessary knowledge to perform their duties? 
To check this, you need to employ a skill assessment test to check the candidates' knowledge. 
There are some skills that the employee will learn on the job. Employers need not give these skills much importance. But, the necessary skills that the candidate requires cannot be ignored.
Each job requires a different set of skills, with this, you need to assess the candidate by using another skill assessment based on the job role.
8. Verify Candidate Reference
While you must conduct various assessments and screen candidates for your vacancy, checking the candidate's reference could help you in many ways.
Checking the top candidates' references can help you understand the candidate, and their attests to previous work experience.
Also, it helps you identify any potential red flags that can help you make a decision.
Do not ask questions with the references that they might answer with a simple yes or no. Try asking open-ended questions that will help you quickly reveal more information.
To start with, try asking the following questions: 
What were the candidate's most significant achievements?

What are their strengths and weaknesses?

Why did the candidate leave your organisation?
It is important to note that you cannot spend time checking all the references for every candidate. You need to implement this employee selection method only for the top candidate.
Final Thoughts
There is always more than one way to bring in new employees. Depending on the nature of your job and the responsibilities it holds, you need to choose the employer selection method that helps you find the most qualified candidate quickly. While you work with various methods to find a suitable candidate and potential employee, you should never compromise on the candidate's experience.
LogicMelon
Award-winning recruitment software that will find, attract, hire and analyse the way you want to work. At LogicMelon, we have experienced software recruitment marketing specialists to help you build effective recruitment solutions supported by the best customer service you'll find anywhere!
Email: sales@logicmelon.com or call LogicMelon (UK) +44 (0) 203 553 3667 (USA) +1 860 269 3089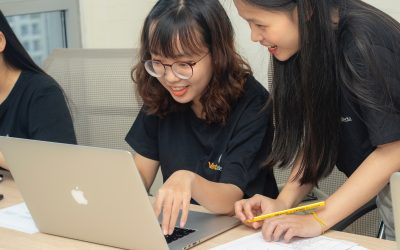 Recruiters can attract the best candidates by conducting a comprehensive job market analysis to ensure competitiveness.
read more
Love what you're reading?
Subscribe today and get insights straight to your inbox