5 Top Free Job Boards 2022
Job boards are an excellent place for employers to post jobs to make them more visible to job seekers. Job seekers can easily find employment opportunities using free job boards.
What Are Free Job Boards?
Free job boards are websites where employers post job openings for their organisation. This way job seekers can easily find jobs. There are various free job boards available these days. The most popular free job boards are LinkedIn, Glassdoor, and Indeed.
The Benefits of Job Boards
The benefits of using a job board to post employment opportunities are as follows:
1. Advertising Tools
Job boards are a great way to advertise your job postings for free. Job boards are user-friendly, which helps candidates easily apply for jobs and complete the process smoothly. They are also some of the best ways to advertise job postings thanks to the features they come with. Many job boards have an applicant tracking system built in to help with candidate attraction, and to manage the talent pool. With the help of an applicant tracking system, the candidate selection process becomes fluid and much more accessible. 
2. Resume Database
Having a job board means you have access to a large talent pool. A large talent pool means you can access the resume database of candidates applying for the role. Employers can actively search for potential candidates because only people who are interested in the position or are actively looking for a job will apply. 
3. Employer Branding
A useful feature that many job boards have is for organisations to create their company page on the website. This helps with employer branding. Job seekers can decide whether or not to apply based on the company culture and workspace. By creating compelling and innovative employer branding, employers can attract high-value candidates. 
The 5 Best Free Job Boards
These are some of the best free job boards for employers and job seekers.
Indeed

LinkedIn

Scouted

Upwork

AngelList
1. Indeed
Indeed is one of the best and biggest recruiter platforms in the world. It has more than 250 million active users around the world, which makes it the perfect option to post jobs. Standard job postings are free and the process is straightforward. You can create an employer profile and start listing jobs. 
Add the basic information regarding the role, then specify the requirements, salary, and schedule. You can also choose how to receive applications. The employer assists feature in Indeed discards applications if you don't view them within a specified period. It is a handy feature but you must be mindful of this feature so you don't lose any potential candidate applications. 
When combined with a bigger audience and free job posting ability, Indeed is an excellent free job board for recruiters and job seekers.
2. LinkedIn
LinkedIn is the biggest Job site in the world, and rightly so. They have a huge audience, which means a large number of people can view your job postings. In addition, LinkedIn also offers a wide range of features that are a huge help to recruiters. 
Posting jobs on Linkedin is easy. To post jobs, head to the recruitment page and enter the job description and the requirements for the role. Along with this, you can choose how you want to receive applications from candidates and whether or not you want applications to answer screening questions.
Employers can also take advantage of the LinkedIn recruiter to further improve the recruitment process. The LinkedIn recruiter offers better search results and filter options, alerts and even an applicant tracking system to manage your candidate applications.
3. Scouted
Scouted is an innovative job board that prioritises candidates' personalities over resumes. Employers who are more concerned about the character of the person rather than just looking at their resumes will appreciate this job board. 
Candidates on Scouted are required to answer questions that test their personality. They have to answer more in-depth questions to build a profile. Listing is free for recruiters on Scouted and an AI algorithm will promote your job listings to candidates. You also have the option to receive applications from the Scouted website, or you can use an ATS yourself. 
Although posting on Scouted is free, the platform charges a percentage if you hire a candidate. What's more, Scouted has a bunch of features that can be unlocked if you are willing to pay.
4. Upwork
Upwork is the perfect place to find freelancers looking for job opportunities. Freelancers in any industry can be found here, and the site verifies the candidates to make sure they are legitimate. 
Posting jobs on Upwork is hassle-free and easy to complete. You need to add the job description, required qualifications and skills, pay and schedule. Once the job is posted, Upwork will send you alerts if any talent shows interest and sends their application. 
Before you post on Upwork, keep in mind the site charges a service fee. You can even upgrade to Upwork Plus to get added benefits and collaboration tools. The smart talent suggestions and dedicated job postings for freelancers make this an excellent job board for employers looking to hire freelancers.
5. AngelList
If you are an employer working in a startup company and are actively looking to hire candidates, then AngelList is certainly worth considering. They specialise in connecting job seekers who are eager to work in a startup with employers looking for loyal and talented candidates.
The site lets employers list the salary and equity options along with the company investment details. The free option on AngelList offers plenty of features that can be of huge help to recruiters. AngelList offers an applicant tracking system (ATS), builds a company profile, embeds jobs on the site and processes inbound applications. You also have the ability to assess data and use collaborative tools to improve the recruiting process.
AngelList is also one of the few job boards that offer unlimited job postings for their users. If you are willing to spend the extra cash on the pro option, you can get access to more filtering options, and enhanced profiles.
Frequently Asked Questions
1. What is the most popular job site?
The most popular job sites are Indeed and LinkedIn. Both have a huge audience and are one of the best places to post jobs, as well as find them.
2. Do job boards work?
Yes, job boards are a great way for employers to attract potential candidates. The best job boards have access to a large network of candidates and can help employers reach potential candidates much faster. 
3. Is it better to use niche job boards?
Using a niche job board can help employers find candidates from a particular niche. For example, if you are looking to hire freelancers, you can use the Upwork job board to find plenty of freelancers actively looking for a job. Since they specialise in freelancers, you can get the best candidates from such job boards. 
4. Is it worth getting a paid job board?
A paid job board depends on the requirements of your company. Paid job postings allow the user to post many jobs at a much faster pace, while also offering some added benefits. Although, since there are many niche job boards available these days, you have access to many free job boards that can do the same thing without charging you anything.
Final Thoughts
Job boards are an excellent platform that both recruiters, as wells as job seekers can benefit from. They act as a medium for both parties to find what they are looking for. Job boards are great for hiring people from niche categories thanks to the amount of niche job boards available these days. 
LogicMelon
Award-winning recruitment software that will find, attract, hire and analyse the way you want to work. At LogicMelon, we have experienced software recruitment marketing specialists to help you build effective recruitment solutions supported by the best customer service you'll find anywhere!
Email: sales@logicmelon.com or call LogicMelon (UK) +44 (0) 203 553 3667 (USA) +1 860 269 3089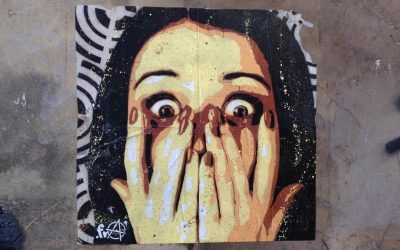 Applicants who know their worth won't invest their time or energy jumping through hoops. And why should they? They have the power.
read more
Love what you're reading?
Subscribe today and get insights straight to your inbox