Hiring Interns: What You Need to Know?
Hiring interns could be mutually beneficial for both the intern and the recruiter. The interns bring fresh perspectives to the organisation and get real-world experience.
Internship programs are familiar to both large corporations and small businesses. An organisation can benefit from new interns in many ways. Still, before hosting the internship program, the company should create an organisational structure where the interns can learn in exchange for work, and the hiring process should be done legally and responsibly.
This article will discuss everything you need to know about hiring interns, like how to create an internship program, the pros and cons of hiring an intern, sources you can use to hire an intern, and how to approach an intern you hire.
What Is an Internship?
An internship is a short period where student interns work for an organisation to seek a professional learning experience related to their career or field interest. Through Internship experience, interns can explore and develop their career paths and learn new things.
Most recent graduates, or college students, undertake internship programs. They can uplift their skills and apply the things they learned in their educational institution during the internship.
Paid and unpaid internships are two types of programs, but the interns are obliged to receive wages if they qualify as workers under minimum wage law. The organisation can recruit unpaid interns if they volunteer for a charity or a work shadowing program.
How to Hold an Internship Program?
Hiring an intern could be a great responsibility for an organisation as they have to let the interns balance learning and the working experience. A structured internship program is essential. Here are some steps to be followed to hold a proper internship program: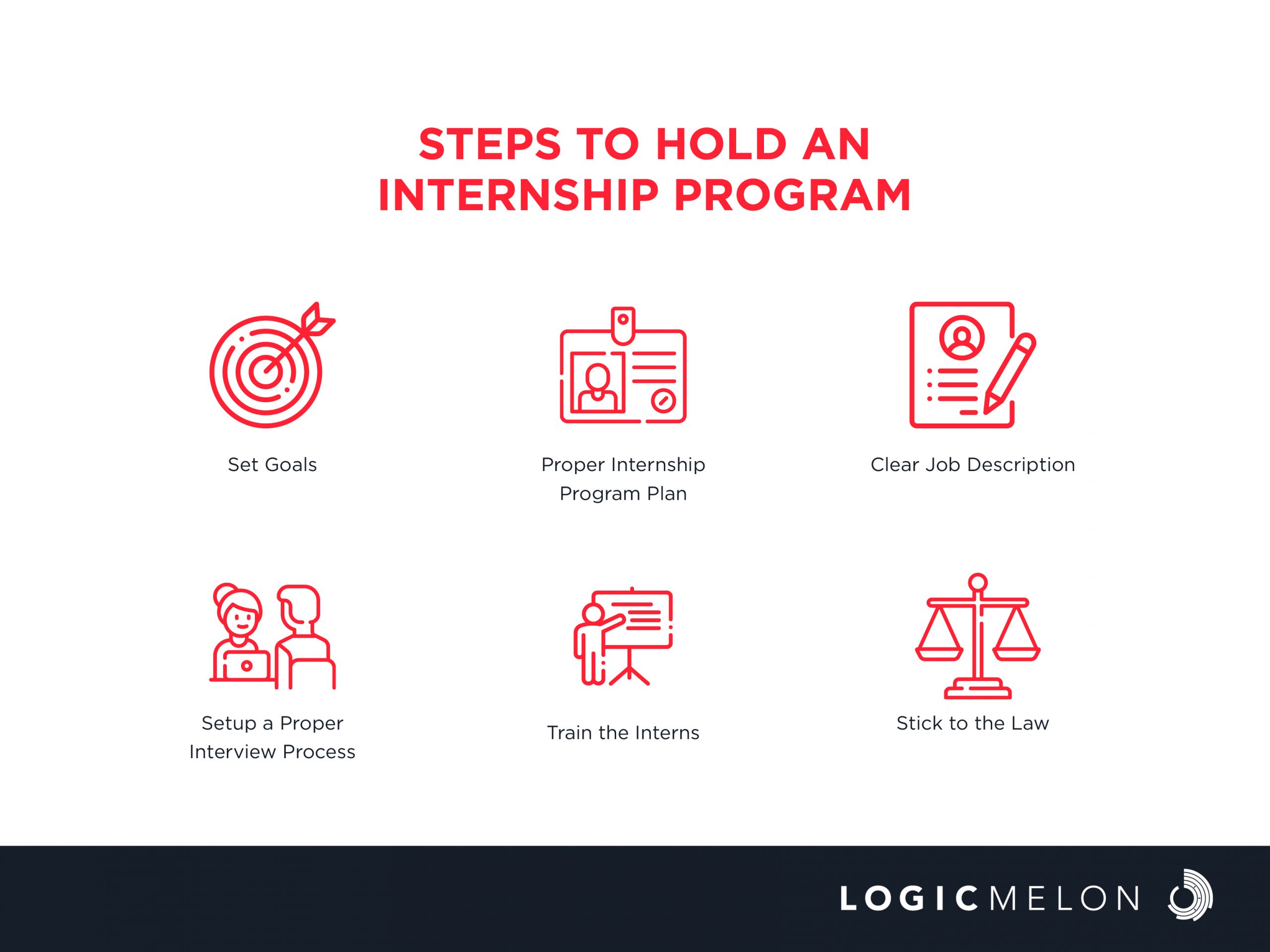 Set Goals
An organisation hires interns for many reasons, such as to use interns as a recruitment tool or as additional help during peak periods. So, setting goals and evaluating the outcome of the internship program is essential for a successful internship program. The organisation must be clear on the benefit it could gain from the intern's work complements.
Proper Internship Program Plan
After setting goals, the next step is to establish a proper internship program plan. The plan should be a clear chart for the internship process. It should include the period of the program (six-nine months), the number of interns the organisation wants to recruit, the work that the intern will be assigned, salary, and perks of the intern.
Clear Job Description
Most probably, interns will not have specific job experience. So the recruiters might focus on the intern's skills and qualifications. There must be a clear job description of what the organisation requires from the interns.
The job description might include a graduation degree, soft skills, skills relevant to the job, and exploring skills.
Setup a Proper Interview Process
Plan on how to direct the recruitment process of interns. Prepare interview questions based on the custom interview process of the organisation. Also, establish an onboarding program that includes initial orientation and probationary training for new interns. The organisation should be cautious when creating internship roles that are helpful in professional development.
Train the Interns
Interns indulge in acquiring skills out of the intern program. So in developing a training program where the interns could learn and develop their job skills, the existing employee could mentor and manage the interns.
Stick to the Law
An organisation must follow and acknowledge the law before hiring interns. According to the Fair Labour Standards Act, hiring unpaid interns in a for-profit business is illegal. But an organisation could be exempt from hiring paid interns if they fall under specific guidelines. So it is necessary to research and determine all the factors before hiring interns.
Pros of Hiring Interns
Interns could be a great resource to a company, but some organisations might not realise it. Here are some of the best things an intern can bring to the company:
New Ideas and Fresh Perspectives
Interns resemble growth as almost everyone is young and full of new ideas. Their interest in exploring what they have learned in their field spark creativity and bring fresh perspectives to the organisation. Their unique skills will result in innovative solutions.
Additional Help
Interns could be a great help to the organisation. Though the interns cannot work on large projects, they can ease the workload of existing employees. Interns could be an effective support system, which is a significant benefit.
Easy Recruitment
Recruiting an employee with excellent skills and good team coordination is quite intricate. But, through an internship program, the company could assess the intern's productivity and offer a permanent employee position to potential interns. This way, the organisation brings an employee custom to the company culture.
Enthusiastic Interns
Young interns are always great supporters of organisations with their enthusiastic spirit. They encourage the company activities and help spread the company's news.
Empowered Employees
Hiring interns gives existing employees hands-on training. The organisation could assess current employees' leadership and management qualities through mentoring skills, which can help promote the employees.
Cons of Hiring Interns
There are also drawbacks to consider when hiring an intern. Here are some of those drawbacks:
Extra Cost
Hiring paid interns is an additional cost to the organisation, but an organisation must provide paid internships as there is more productivity in the intern's work in return for receiving wages.
Immature Interns
Some interns may not take their internship role seriously and may not focus on improving their new skills. Their Immaturity towards the work could be a significant disadvantage to the company.
Slow Progress
Hiring Interns by holding an internship program can be very time-consuming for the organisation. Existing employees may get additional work by having to mentor the interns, which can affect the progress of the company's growth.
Ways to Recruit an Intern
Hiring interns can be more demanding than hiring interns, but here are some ways an organisation could hire an intern:
Alliance with College
A connection with local colleges' placement cells can help recruit interns. The organisation could also advertise on college job boards. Many students are willing to do internships for college credit. Hiring through college placement is a great help.
Social Media Influence
Social Media is the fastest way to spread the news about internship programs. Be consistent when posting about the internship training programs based on the existing intern's perspective about the organisation. This way could easily attract the allies of the interns who have the same interest.
Digital Advertisements
If the organisation is willing to hire an intern, it could advertise its job description on websites, such as Indeed, like the custom hiring process. It will also help reach the international student interns.
How to Approach an Intern?
Managing interns could be a great responsibility for an organisation. Here are some of the best ways to approach an intern you hire:
Give the interns a specific task where they can learn and work.

Complement interns to enhance their productivity.

Consistently training your interns could develop their job skills and give them a great work experience.

Allocate them with a mentor who can help build their professional development.

Set targets and objectives to learn essential skills.
Frequently Asked Questions
1. What is the best way to hire interns?
Hiring interns can be more demanding than hiring full-time employees, but there are some ways an organisation could hire an intern. It could be employed through college placement cells, social media posts, digital advertisements, or referral programs.
2. What are the benefits of hiring an intern?
Interns could be a great resource to the organisation. They bring fresh perspectives to the organisation, and their new ideas can lead to innovative solutions. As most of the interns are young, their enthusiastic spirit can boost the work productivity of the organisation.
3. What is the difference between paid and unpaid internships?
An organisation could provide paid and unpaid internships based on the law, but the interns are obliged to receive wages if they qualify as workers under the minimum wage law. The organisation can recruit unpaid interns if they volunteer for a charity or work in a shadowing program.
Final Thoughts
Hiring interns is a great responsibility, and the hiring process can be hectic, but the internship program is mutually beneficial for both the organisation and the interns. This could also help you in improving your employer brand and help you attract more candidates for your recruitment process. 
LogicMelon
Award-winning recruitment software that will find, attract, hire and analyse the way you want to work. At LogicMelon, we have experienced software recruitment marketing specialists to help you build effective recruitment solutions supported by the best customer service you'll find anywhere!
Email: sales@logicmelon.com or call LogicMelon (UK) +44 (0) 203 553 3667 (USA) +1 860 269 3089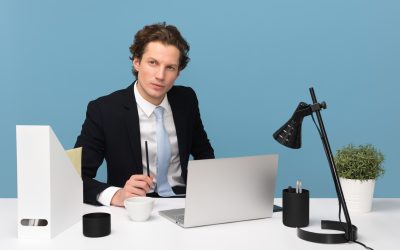 Recruitment crisis management requires adaptability, strategic thinking, and a proactive approach to address talent shortages and avoid disruptions.
read more
Love what you're reading?
Subscribe today and get insights straight to your inbox