What Is HR Recruitment Software?
Recruiting is a complex and time-consuming process that can be overwhelming for businesses of any size. Luckily, recruitment software can help to streamline the process and save you valuable time. In this article, we'll explore what recruitment software is and how it can benefit your business. We'll also introduce you to LogicMelon, the unique cloud recruitment software that can simplify your HR recruitment process.
What Is Recruitment Software?
Recruitment software is a tool designed to help organisations hire qualified candidates effectively. There are various software solutions available, such as recruitment marketing software and talent acquisition software. The goal of recruitment software is to make the entire recruitment process more efficient, streamlined, and straightforward.
What Does HR Recruitment Software Do?
The recruitment process involves several complex steps, from posting job ads on multiple job boards to reviewing hundreds of resumes and communicating with candidates via email and spreadsheets. HR recruitment software simplifies, streamlines, monitors, and improves human resource actions all in one software. It also helps to handle employee information and processes efficiently. However, with so many options available, it's essential to choose the right software that meets the demands of your organisation based on its size. Introducing LogicMelon,
LogicMelon is the ideal cloud recruitment software for recruiting agencies and in-house recruiters. It offers a market-leading Applicant Tracking System (ATS) and cloud recruiting software that can minimise hiring costs and save you time. With its unique features, you can track and manage prospects throughout the search and hiring process.
Features of LogicMelon
Candidate Management Made Easy
With over 4.5 million job applications processed each month, LogicMelon is at the forefront of recruitment solutions. Its smart recruiting software includes job posting, candidate sourcing, applicant monitoring, and performance reporting.
Optimise Your Recruitment Strategy
LogicMelon handles everything from job posting to candidate sourcing to applicant tracking and performance reporting. Streamline the entire process to save time and money.
Free Fantastic Technical Support
LogicMelon guarantees that you have an excellent experience with its software. Its success team is available from 8.30 am to 10.30 pm, so you can get quick responses when you need them.
Products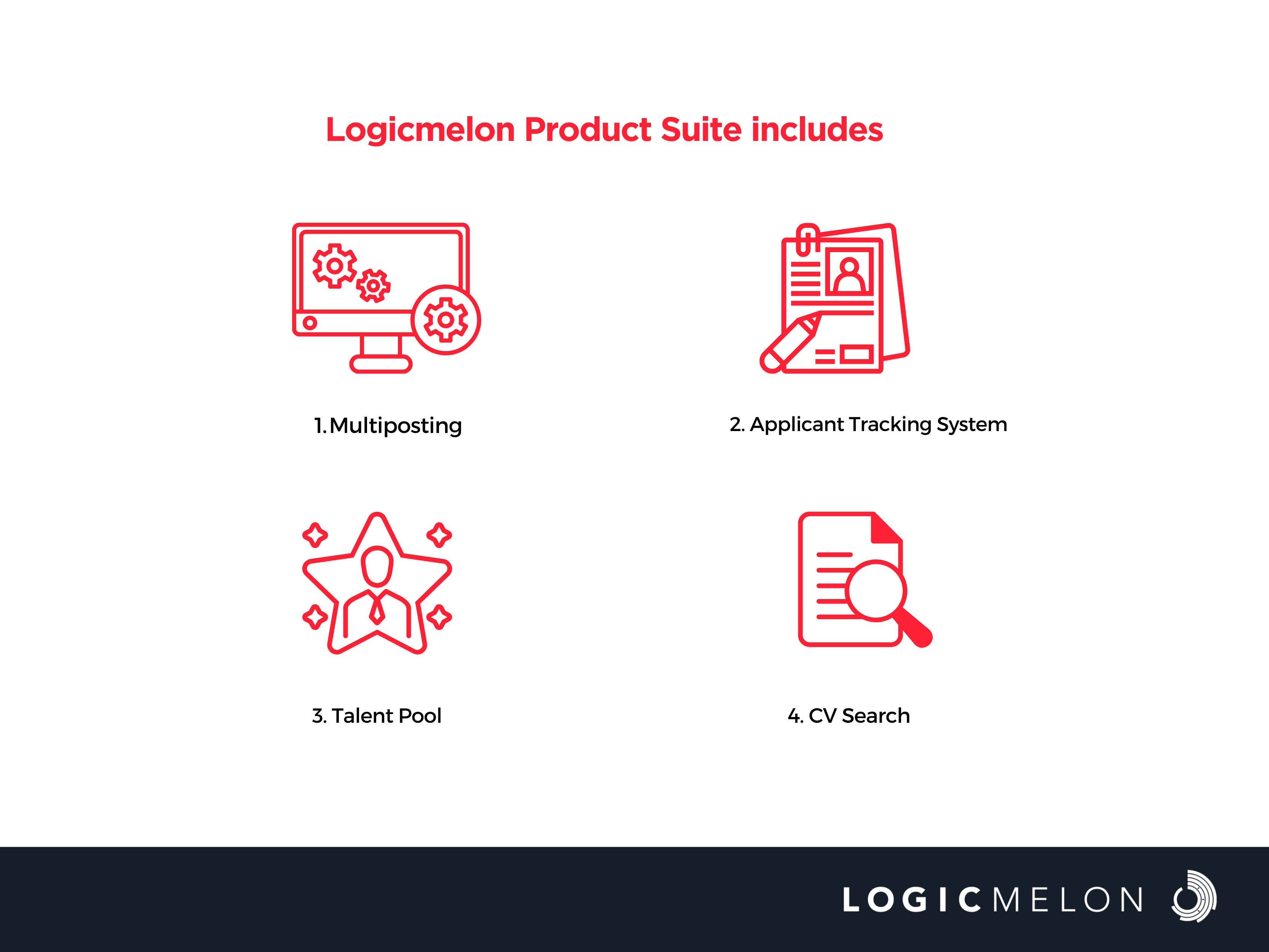 Multiposting
LogicMelon's Multi Posting job distribution software helps to save admin and time when posting positions to multiple job sites. You can post your job advertisement once and send it to hundreds of free and paid job boards. LogicMelon's job posting tool integrates with over 2,000 job boards as well as various social media platforms.
Applicant Tracking System
LogicMelon's Applicant Tracking System allows recruiters to track and manage their entire recruitment process, from job advertising to job offers and onboarding. Its features include:
Exceptional applicant experience

Job posting to various job boards with one click

Automatic screening and applicant selection

Easy communication with your prospect pipeline

Interview scheduling ability

Simple candidate onboarding

Integration with your CRM, HR system, and other tools
Talent Pool
LogicMelon's Talent Pool Management Software helps recruiters create their resume/CV database, reducing recruitment expenses and saving time. Its features include:
Fully searchable internal resume/CV database

Recruitment CRM that saves time and money on hiring

Automatic identification of top candidates

Easy-to-use talent pipeline management
CV Search
Looking for the best candidates can be a daunting task for recruiters and in-house hiring teams. But with our intelligent CV Search+ software, you can save time and reduce admin work when searching through 50+ CV databases across multiple job boards – all with one user interface!
Here are the benefits of using CV Search+:
Stand out from the competition and find the best talent quickly

Move from a reactive to a proactive recruitment strategy

Build and maintain an internal talent pool

Automatically score and rank candidates based on how well they match your vacancy

Conduct a full CV / Resume search with ease

Improve communication with candidates
Frequently Asked Questions
1. Do recruiters use ATS?
Yes, corporate recruiters often receive hundreds of resumes for each job opening. To simplify and speed up the hiring process, they use automated systems like ATS.
2. What is the difference between recruitment software and ATS?
While ATS focuses on the recruitment process, recruitment software connects candidates and companies.
3. What are the skills of ATS?
ATS automates the employment process by allowing recruiters to search for candidates using keywords, usually found in the job description.
To Sum Up
Investing in HR recruitment software is a wise decision for businesses that are serious about finding the right people to fill their job vacancies. By streamlining the recruitment process and enhancing communication among stakeholders, such as recruiters and HR managers, software tools like ATS can save time and improve the overall applicant experience.
Moreover, these tools can help recruiters identify the best candidates and conduct online interviews more efficiently, ultimately leading to better hires. Overall, HR recruitment software provides numerous advantages that can assist businesses in hiring the best employees for their needs.
LogicMelon
Award-winning recruitment software that will find, attract, hire and analyse the way you want to work. At LogicMelon, we have experienced software recruitment marketing specialists to help you build effective recruitment solutions supported by the best customer service you'll find anywhere!
Email: sales@logicmelon.com or call LogicMelon (UK) +44 (0) 203 553 3667 (USA) +1 860 269 3089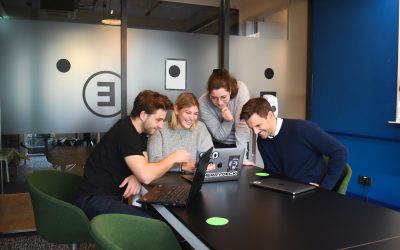 Self-managing teams can foster creativity, strengthen organisational relationships, and accelerate goal achievement.
read more
Love what you're reading?
Subscribe today and get insights straight to your inbox