How to Build a Hybrid Work Culture
Hybrid work is a flexible strategy that combines both remote workers and on-site workers. Hybrid work can accommodate a range of diverse work schedules. It gives workers the freedom to decide how and where they work, and gives them the liberty to plan their workweek in a way that complies with both corporate standards and their personal needs.
Employers who utilise a hybrid work style can provide their staff with a better work-life balance. This increases productivity and employee engagement at work, which makes organisations run more effectively.
Types of Hybrid Work Models
The following are the four types of hybrid work models: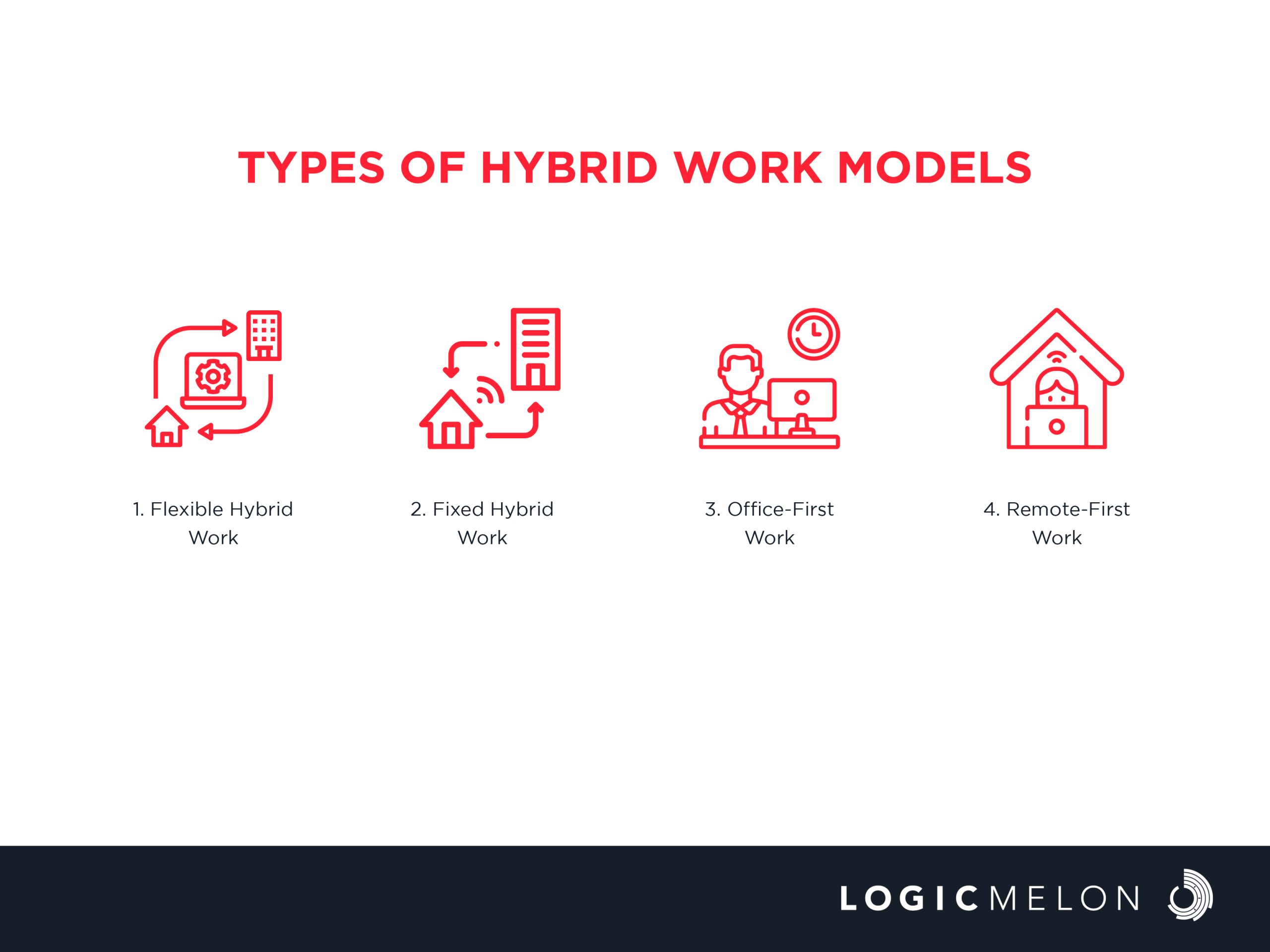 1. Flexible Hybrid Work
Depending on their priorities, employees can decide where and when to work. They can also decide to work from home if they need to spend some time concentrating on a project, but this depends on the employees. They can go to the office if they want to collaborate with their team or attend a training session. Some companies allow their employees to select their place of work for each day. This type of work can build trust between the employees and the industry. It can reduce the cost of spending on office space. Also, some may feel frustrated when trying to find the perfect place to work.
2. Fixed Hybrid Work
The company sets and decides the working time and date for employees either to work remotely or work in the office. Some organisations set certain teams to work on-site on alternative days per week, or on two to three consecutive days per week. It can also be that employees can only be on-site for meetings. This increases collaboration and offers employees the chance to schedule meetings. American Express is the first organisation to adopt a fixed hybrid work model.
3. Office-First Work
In this hybrid model, the organisation expects the employees to be on-site, but they have the choice to select the days they want to work remotely each week. This allows individuals a choice and maintains the culture of the company. Google is planning to adopt this type of work where employees can choose to work remotely for two days a week and three days in the office.
4. Remote-First Work
The majority of the time employees work remotely. occasionally they visit the office for training and collaboration. With this method, companies may not have an office space. Instead, they focus on team members who work at home. Recently Twitter adopted this hybrid working model of working remotely. For employees who want to work remotely, job satisfaction and productivity are high. This also reduces the cost of office space.
How Do I Create a Hybrid Workplace Culture?
Companies have concerns about maintaining a culture and community when they allow employees more flexibility in the workplace. It is challenging to encourage the cross-pollination of opinions in the absence of water cooler conversations or opportunities to interact with coworkers outside of the office. If declining the company culture and a sense of mission will result in a loss of productivity and higher turnover. One of the key components of a hybrid work environment will be creating a culture and community that values empathy and trust.
Maintaining the culture that work takes place outside of the office space needs a change in the way we think about common purposes. Employees need to work together and build connections, whether they are in person or remotely, the collaboration solution must enable the interactions that would take place if they were in person together. Employees have the freedom to decide where they want to work without compromising teamwork and personal connections that contribute to a positive workplace culture. When combining remote and on-site working, companies can have the best of both.
Benefits of Hybrid Work
1. Increase Productivity
In a hybrid setting, flexible working hours and environments can improve employees' focus and productivity. When employees have more flexibility in work, they can manage their workloads and put more effort into the tasks. If the company separates the projects into team projects and individual projects, employees can work on team projects on-site and individual projects remotely.
2. Work-Life Balance
A hybrid work environment makes it simpler to maintain a work-life balance. When employees have control over their work schedules, they can find more time to handle their personal lives. People are drawn to the hybrid work model because it encourages flexibility and work-life balance, which is what makes hybrid work possible.
3. Flexible Working
In an on-site environment, employees are expected to be at work from 9 am to 5 pm every day. In remote environments, employees have the flexibility to complete their tasks where they feel more productive. Flexible times and locations are a result of this. Some employees prefer working in the morning on-site while others may work at other times remotely, so they can choose to work on-site or remotely.
What Factors Motivate Hybrid Work?
During the pandemic, companies switched to remote work, and employed people using virtual collaboration technologies to be more productive. After experiencing the hybrid work model companies started adopting it to give employees more flexibility, while maintaining in-person conversations for the company's culture and community. The majority of companies have reported significant increases in productivity and inclusion as a result of using remote work. Companies see an opportunity to reduce the cost of office space and travel expenses.
Frequently Asked Questions
1. What Are the Technologies You Need to Make the Hybrid Model Work?
The following are the technologies to help you transition to a hybrid work model:
Desk reservation technology.

Schedules at work.

Office navigation.

Workplace analytics.
2. What Is the Difference between Hybrid and Remote Work?
Remote work is all about working from a place of one's choice, employees who use the hybrid model may need to visit the workplace occasionally, depending on what the employer expects of them in terms of face-to-face participation. The hybrid work model typically involves engaging in a meeting with clients and attending team meetings that are held in the office.
3. What Are the Disadvantages of Hybrid Work?
The following are the disadvantages of hybrid work:
Teamwork and collaboration could be more difficult.

Difficulties in developing relationships.

Security threats.

Inequality between on-site and remote employees.
Closing Thoughts
Companies are discovering that it is difficult for their workforce to stop the remote work model. The majority of those who began working remotely during the COVID period supported it, and employees still want to do it. Companies can no longer argue that they cannot operate remotely, but they also can't expect everyone to not come back to the office because of an ongoing worldwide epidemic. Hybrid work seems to be challenging for every company, but is the most popular solution. 
LogicMelon
Award-winning recruitment software that will find, attract, hire and analyse the way you want to work. At LogicMelon, we have experienced software recruitment marketing specialists to help you build effective recruitment solutions supported by the best customer service you'll find anywhere!
Email: sales@logicmelon.com or call LogicMelon (UK) +44 (0) 203 553 3667 (USA) +1 860 269 3089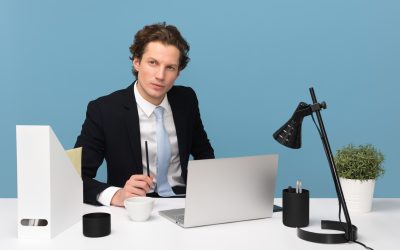 Recruitment crisis management requires adaptability, strategic thinking, and a proactive approach to address talent shortages and avoid disruptions.
read more
Love what you're reading?
Subscribe today and get insights straight to your inbox