Steps to Define Your Ideal Candidate Profile
To make the perfect hire for your company. You need to have a well-established recruitment process in place. You also need the right tools for the recruitment process. But, before proceeding with all of this, you need to understand the candidate you are looking for. Building a candidate profile can help you with that. 
A bad hire can damage your company's reputation and waste all your recruitment efforts. Building an ideal candidate profile can help you improve the quality of your hire and thus stops you from making a bad hire for your organisation. 
What Is an Ideal Candidate Profile?
An Ideal candidate profile is a detailed description of the candidate for a specific job role. It acts as a blueprint and can help recruiters compare the candidates they source with the candidate profile. This helps reduce bad hires and can improve the quality of your hires.
The ideal candidate profile consists of the candidate's experience, education, necessary skills, good to have skills, and personality traits.
The candidate profile does not include the age, sex, ethnicity, or other information that might be categorised as "protected information." This can help remove bias from your recruitment process and promote diversity in hiring.
Steps to Define the Ideal Candidate Profile
To define the ideal candidate profile for any of your job roles, you need to understand a lot about your company, the job role, and the expectations of your hiring manager. Also, get an idea about the qualities and traits that are prioritised in your company. Having a clear idea can help you to accurately define the ideal candidate.
The following are the steps to define your ideal candidate profile:

Define Your Company Culture and Values
Every company has its values, mission, and vision. This helps the company to have a goal in place. These goals help them measure the level of their growth.
When you bring in a new candidate for your organisation, you bring in someone who will contribute to your company's growth. In that regard. The candidate should be someone who shares the company's values and understands the mission.
When you define your ideal candidate profile, you should ensure that the candidate is a cultural fit for you, and for that, you need to have a clear understanding of your company.
Define the Responsibilities of the Role
When you build a candidate profile, you must understand that each job role will require you to create a different profile. This is because each role will require different descriptions to make the right hire.
The responsibilities of the roles are different for each job, and the candidate must perform their duties well once they become employees. The skills of the employees can be categorised into three categories.
You must understand that many skills are mandatory for the candidate to perform the open position. The absence of these skills should never be overlooked in a candidate.

The other set of skills is something that can be trained while they are on the job, and does not take much time. Depending on the role and the candidate, these skills can be overlooked to a certain extent.

The other set of skills are not mandatory to perform their responsibilities. But, it would be good if the candidate possessed these skills, since they will help them excel in their duties.
At this stage, make a list of all these skills. It is okay to add as many skills as you would like the ideal candidate to have. We can trim them down in the following steps.
Consider Your Top Performer
The best way to define your ideal candidate profile is by getting inspiration from the top performers in your company. Every team will have a high-performing employee. These employees will always stand out and help in the growth of the company.
Taking inspiration from the top employee can help you list the skills required in a candidate. Understand what makes them stand out from the rest of the employees and perform their duties well. This can help you develop a detailed description of your candidate profile.
Talk to the team managers and the peers of the top performer. This can offer you various perspectives on why they are the best in their team. If you still feel it is not enough, talk to the employee directly. They can give you their perspective on what makes them perform their duties well.
Define the Hard Skills
Now that you have a list of hard skills. It is time for you to trim them down to the needed ones. Certain skills cannot be trained, and it is expected that the candidate already possesses those skills. List them out separately.
With the ideal candidate profile, ensure that you only include those hard skills that are relevant to the role of the candidate profile you are building.
To ensure that your candidate has these skills, you can assess them through various online tests. These tests can reveal more about the candidate.
Define the Soft Skills
Like hard skills, define the soft skills relevant to their job role. To make it easier, you need to split them into "necessary" and "good to have" skills. The main difference between hard and soft skills is that soft skills are not easy to evaluate.
To counter that, you need to be picky when choosing soft skills. Do not add redundant skills in this section. Different jobs require various combinations of soft skills. Choose the right skills for your candidate profile. The more skills you have, the more the candidates may be discouraged from applying for the job.
Refine Your Good to Have Skills
When it comes to a job description, you need to have specific skills that are not mandatory but can be classified as "good to have." These skills help the employees to perform their duties well.
Do not add multiple "good to have" skills, since this is an optional segment. You need to understand that, when too many skills are piled upon them, the candidates matching those requirements may be scarce.
Choose the skills necessary to work alongside your organisation. Refer to your cultural values and vision to derive a good list of "good to have" skills.
Understand Your Ideal Candidates
Once you have compiled the ideal candidate profile from the steps mentioned above, it is time for you to understand more about the candidate. Think from the candidate's perspective. Where is the ideal candidate? Which job boards would they use? How do you effectively recruit them?
Use your candidate profile to more effectively place ads on various job boards. Use the ideal candidate profile elements to filter your application and check how much they match your profile. 
Use the candidate profile for the entire recruitment process. This way, you have a blueprint that guides you in making the right decisions for your company.
Final Thoughts
To have an effective recruitment process, you need to understand more about your ideal candidate and take the time to develop the ideal candidate profile. This can help you bring the right candidate to your company, and can help you, as a recruiter, to reduce the time to hire.
LogicMelon
Award-winning recruitment software that will find, attract, hire and analyse the way you want to work. At LogicMelon, we have experienced software recruitment marketing specialists to help you build effective recruitment solutions supported by the best customer service you'll find anywhere!
Email: sales@logicmelon.com or call LogicMelon (UK) +44 (0) 203 553 3667 (USA) +1 860 269 3089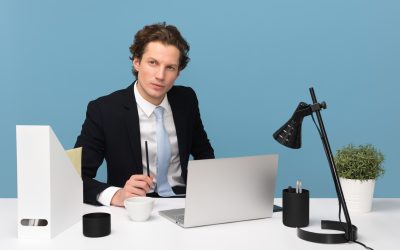 Recruitment crisis management requires adaptability, strategic thinking, and a proactive approach to address talent shortages and avoid disruptions.
read more
Love what you're reading?
Subscribe today and get insights straight to your inbox