Importance of Good Workplace Ethics
Every employee has their own morals and values. When different employees come together to work in an organisation, it is necessary to have some guidelines that ensure minimum discord between employees. To ensure this, an organisation needs to have proper workplace ethics.
Ethics are certain rules a person should follow when an individual is a part of a group or society. These rules help them work positively alongside every other member of the group.
Workplace ethics are the same, except that the organisation lays down rules so that employees can work positively together and foster a good company culture, where every employee can thrive.
There are profound benefits of well-defined workplace ethics. These workplace ethics can help the organisation in the following ways: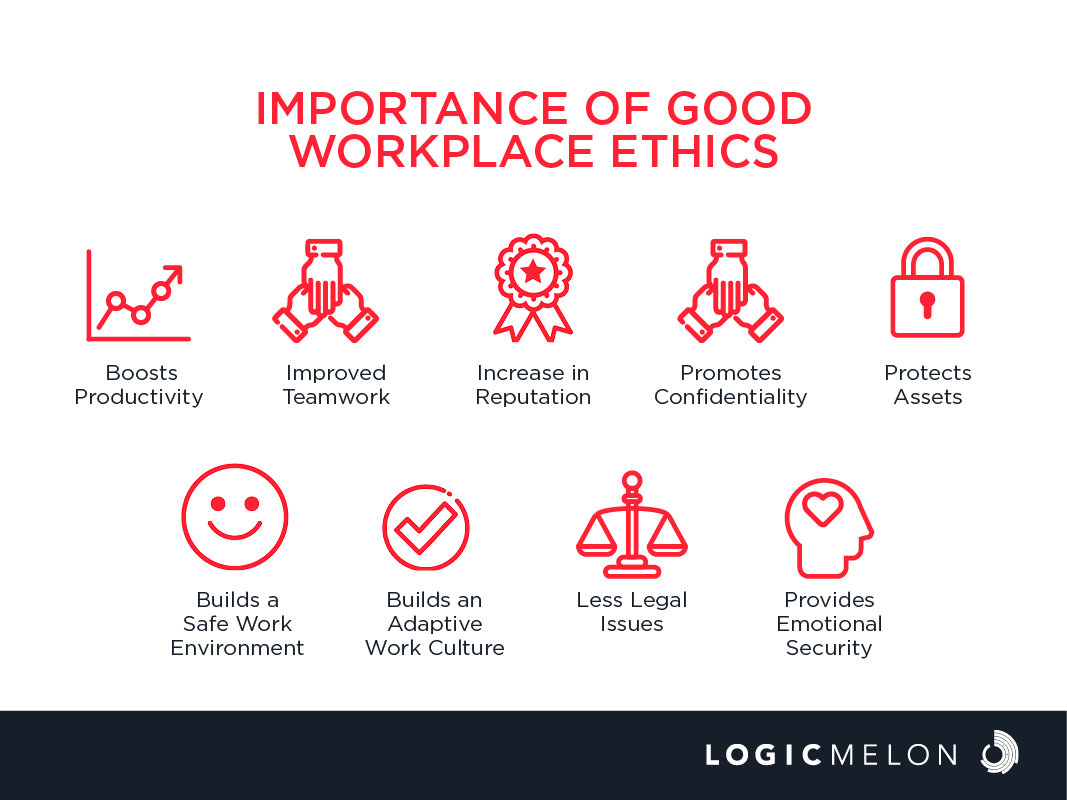 Boosts Productivity
An employee who takes their job seriously tends to their tasks to ensure that they attain success in it. These are the characteristics of an employee who takes responsibility for their work and gets the job done.
Employees can actively ensure that they meet their deadlines. This helps improve the organisation's productivity and can offer a boost in sales. This can ensure that your organisation has employees who can safeguard the company and keep it afloat even at the worst of times.
Improved Teamwork
Every employee is expected to work on their tasks and get the job done. But only employees who are invested in the well-being of the company take ownership of their duties to help their teammates excel in their duties. Such an attitude can help improve the teamwork of the employees within the company, which will lead to an increase in productivity and output.
There may arise a time when an employee might not be able to do their tasks. At such a time, workplace ethics should dictate that other employees help them with their tasks to ensure that the team collaborates and builds a deeper bond of teamwork.
Increase in Reputation
When the public perceives an organisation, they consider various factors. Workplace ethics is an aspect that plays a critical role in forming a reputation.
Candidates and employers emphasise workplace ethics since that dictates the nature of an employee's work-life. The increase in your organisation's public image can directly influence the revenue of your organisation. Customers are naturally more willing to get into business with your organisation if you have a positive reputation.
Promotes Confidentiality
Each organisation employs specific tools and methods to work on its business after various trials and errors. Divulging such information to an outsider can prove to be counterproductive. In the hands of the competitors, such information could offer them an edge.
Employees who follow workplace ethics should ensure that they do not divulge this information in public places or with someone outside of the organisation.
Protects Assets
Employees need resources and assets to flawlessly perform their duties. These assets might vary from workstations to any other equipment they require. Employees with workplace ethics will take good care of their resources.
This is a necessary trait for the organisation to work systematically. Even a single issue with the assets of an employee can throw off the entire process. Ensuring that all assets are handled properly is necessary for smooth workings within an organisation.
Builds a Safe Work Environment
A good relationship between employees is necessary for a good work environment. When employees do not know each other, the chances of problems escalating are higher. When they have a good working relationship, issues can be quickly discussed and solved.
In an environment with good workplace ethics, employees can foster relationships with each other and can help each other out during various situations. In this work environment, employers need not trouble themselves about trying to sort out any issues.
Builds an Adaptive Work Culture
In an organisation, there are various areas for growth. During those times, the employees need to carry out multiple roles to handle the company's growing needs. To attain this, employees must possess good workplace ethics.
Employees might get more additional roles. Handling this and their usual responsibilities requires someone with good adaptable skills. This helps the organisation continue its growth while depending on its employees to help them out during the intermediate stages.
Less Legal Issues
Companies that emphasise workplace ethics tend to have fewer legal complications. This is because employees know their roles and do not cause unnecessary problems that might escalate to legal interventions.
When employees perform their duties promptly, they tend to maintain proper paperwork and have an established system. This ensures that all the workings are in order and helps the organisation to avoid legal issues.
Provides Emotional Security
Organisations with a hierarchy should ensure that every employee is treated respectfully. It can give employees a sense of fulfilment when there is no preferential treatment for the employees in supervisor roles.
New employees can feel a sense of emotional security when the work environment is filled with employees who exhibit good workplace ethics. These employees take care of the new joiners and help them feel welcomed. Taking disciplinary action toward those employees who do not follow your organisation's workplace ethics can further help the other employees strengthen their emotional security.
Final Thoughts
Maintaining workplace ethics comes with its challenges. It is essential to ensure that every employee follows the organisation's workplace guidelines. This ensures that the benefits mentioned above are received and can boost the organisation to a new level of success.
LogicMelon
Award-winning recruitment software that will find, attract, hire and analyse the way you want to work. At LogicMelon, we have experienced software recruitment marketing specialists to help you build effective recruitment solutions supported by the best customer service you'll find anywhere!
Email: sales@logicmelon.com or call LogicMelon (UK) +44 (0) 203 553 3667 (USA) +1 860 269 3089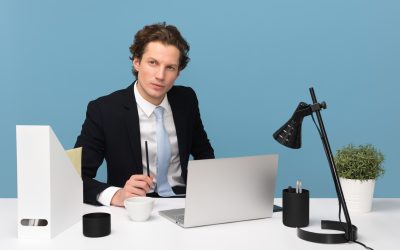 Recruitment crisis management requires adaptability, strategic thinking, and a proactive approach to address talent shortages and avoid disruptions.
read more
Love what you're reading?
Subscribe today and get insights straight to your inbox