Innovative Sourcing Strategies to Attract Passive Candidates
Who wouldn't want someone with the right skills and the perfect fit for their organisation? It's time to explore a treasure trove of untapped potential – passive candidates! In today's cutthroat job market, finding top talent can be tough, but with innovative sourcing strategies, engaging with passive candidates becomes a thrilling quest. Join us in this exciting blog as we unveil some dynamic techniques to entice these hidden gems to join your talent pool and ultimately, your organisation.
Who are these Passive Candidates?
Passive candidates are employed professionals not actively seeking new opportunities. But don't be fooled by their seemingly content status – they might be open to exciting offers that match their desires. Selective and discerning, passive candidates are like connoisseurs, carefully choosing the best job to suit their needs.
The Benefits of Sourcing Passive Candidates 
1. Access to High-Quality Talent- Engaging with passive candidates grants access to high-quality talent with valuable skills and expertise, elevating your organisation to new heights.
2. Reduced Time to Hire- As passive candidates aren't actively hunting for jobs, the recruitment process becomes faster and more efficient, leading to reduced hiring time.
3. Improved Candidate Fit- Passive candidates are picky, ensuring that your organisation only hires candidates who perfectly fit the job role.
4. Diverse Skill Sets- Passive candidates bring unique skills and talents, enriching your talent pool with fresh perspectives and capabilities.
5. Finding Hidden Talent- These valuable gems won't be found on traditional job boards, but engaging with them allows you to unearth hidden talents.
Tips to Source Passive Candidates
To successfully source passive candidates, hiring managers must embrace innovative strategies like: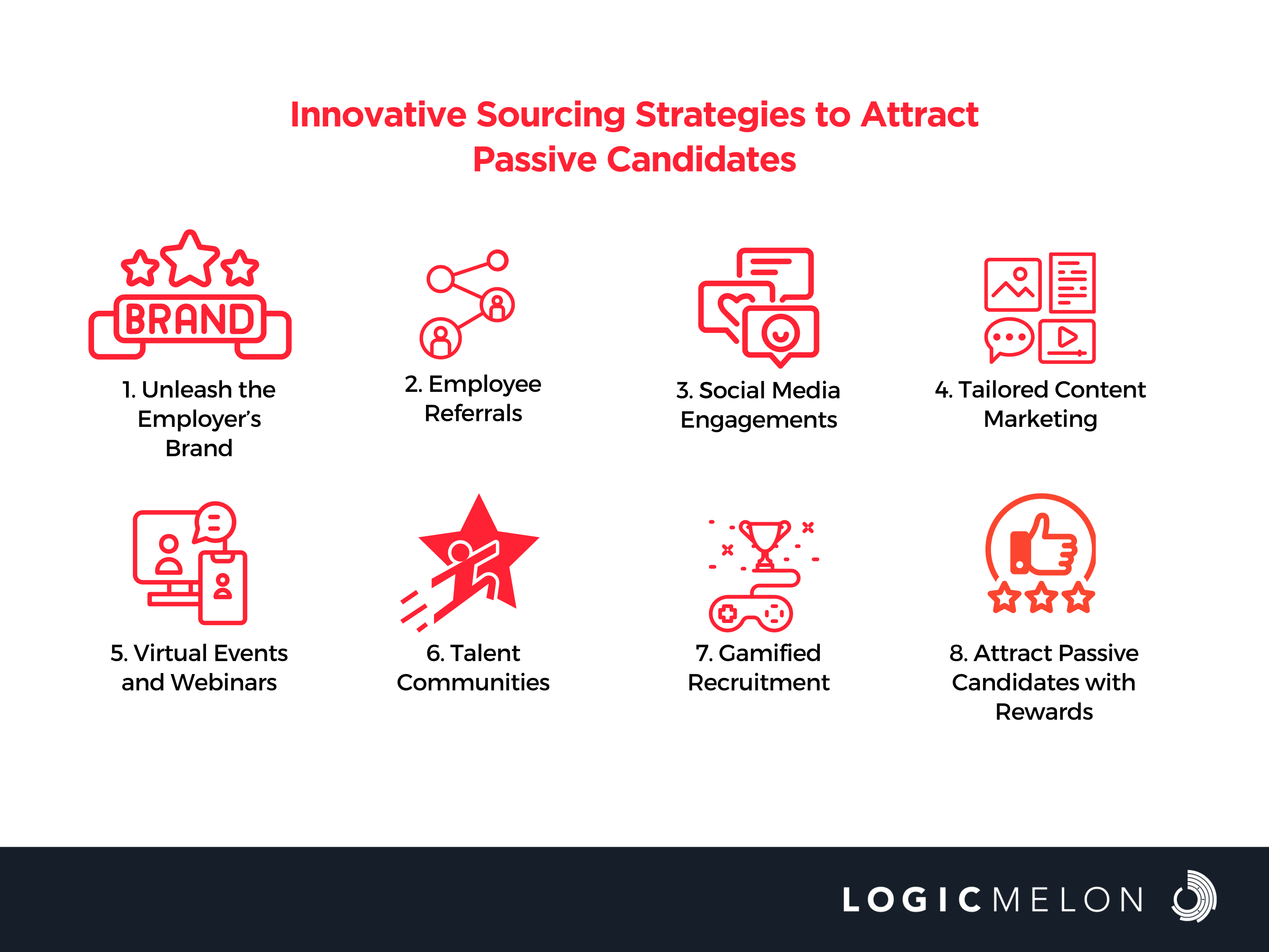 1. Unleash the Employer's Brand:
Showcase your unique culture, values, and exciting projects to give passive candidates a compelling reason to join your organisation.
2. Employee Referrals: 
Encourage existing employees to recommend talented individuals from their networks, offering a reliable and cost-effective way to expand your talent pool. Passive candidates are more likely to recommend people they know, and this significantly enhances your reach within the talent pool.
3. Social Media Engagements: 
Utilise platforms like LinkedIn, Facebook, Twitter, and Youtube to reach a wide audience of potential candidates.
4. Tailored Content Marketing: 
Craft customised advertising and marketing funnels, empathising with the candidate's pain points and demonstrating your organisation's understanding. 30% of marketers are creating content that reflects their brand's values, making it one of the most popular trends in marketing. Use data analytics to understand the passive candidate's pain points. Demonstrate a deeper understanding of your organisation to make them eager to explore opportunities with it. 
5. Virtual Events and Webinars: 
Organise engaging virtual events to pique the interest of potential passive candidates. These events create a platform for recruiters to have the opportunity to recruit talented people to their organisation.
6. Talent Communities: 
Foster a sense of belongingness by creating talent communities, and keeping passive candidates engaged with your organisation.
7. Gamified Recruitment:
Attract passive candidates with interactive challenges that showcase their skills and creativity. This challenging method serves as a way of capturing the attention of passive candidates.
8. Attract Passive Candidates with Rewards: 
Offer enticing rewards like free T-shirts, pencils, or bags to draw passive candidates into your talent pool. While some people will start to apply for jobs to get the t-shirt, once you get them in the talent pool, it will be easier to convince them to come to the interview.
Frequently Asked Questions
1. Why should organisations focus on attracting passive candidates? 
Attracting passive candidates brings numerous benefits, including reduced time-to-hire, access to high-quality candidates, improved candidate fit, diverse skill sets, and finding hidden talent.
2. What challenges hinder candidate sourcing efforts? 
Negative online reviews can tarnish an organisation's brand image, making candidate sourcing more challenging. Monitoring and responding to reviews are crucial to ensure a strong talent pipeline for the future.
3. Why should organisations consider using sourcing strategies to hire passive candidates? 
While job boards can be effective, they can also be costly. Utilising innovative sourcing strategies, as mentioned in this blog, allows organisations to reach and attract passive candidates even when they aren't actively seeking jobs.
Closing Thoughts: Embracing the Spark of Innovation 
Finding new talent, especially passive candidates, may seem like an enigma. But fear not! By embracing innovative sourcing strategies and genuinely connecting with passive candidates, you'll unlock the hidden gems that can take your organisation to soaring heights. 
Remember, sourcing strategies are not about showcasing what the organisation has to offer; they are about building relationships and demonstrating genuine interest in the career aspirations of passive candidates. So, let the adventure begin, and embark on the journey to attract the perfect fit for your organisation! 
LogicMelon
Award-winning recruitment software that will find, attract, hire and analyse the way you want to work. At LogicMelon, we have experienced software recruitment marketing specialists to help you build effective recruitment solutions supported by the best customer service you'll find anywhere!
Email: sales@logicmelon.com or call LogicMelon (UK) +44 (0) 203 553 3667 (USA) +1 860 269 3089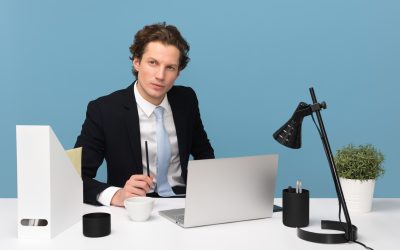 Recruitment crisis management requires adaptability, strategic thinking, and a proactive approach to address talent shortages and avoid disruptions.
read more
Love what you're reading?
Subscribe today and get insights straight to your inbox