The 5 Reasons Why Internal Recruitment Is the Best
Recruiting the right talent for your organization is no easy feat. However, it becomes less burdensome when you can find the best fit from right under your nose. As part of recruitment strategies, internal recruitment is an approach that has gained popularity in recent years and has become a go-to strategy for many companies. In this blog, we will explore what internal recruitment is, the benefits it offers, and the different types of internal recruitment.
What Is Internal Recruitment?
Internal recruitment involves filling job vacancies within an organisation with existing employees. The recruitment team focuses on sourcing talent from other teams or departments to meet talent shortages. These employees are already well-versed in the organisation's culture and environment, and it's the job of internal recruitment to put them to better use.
Here are 5 reasons why internal recruitment can aid in hassle-free hiring.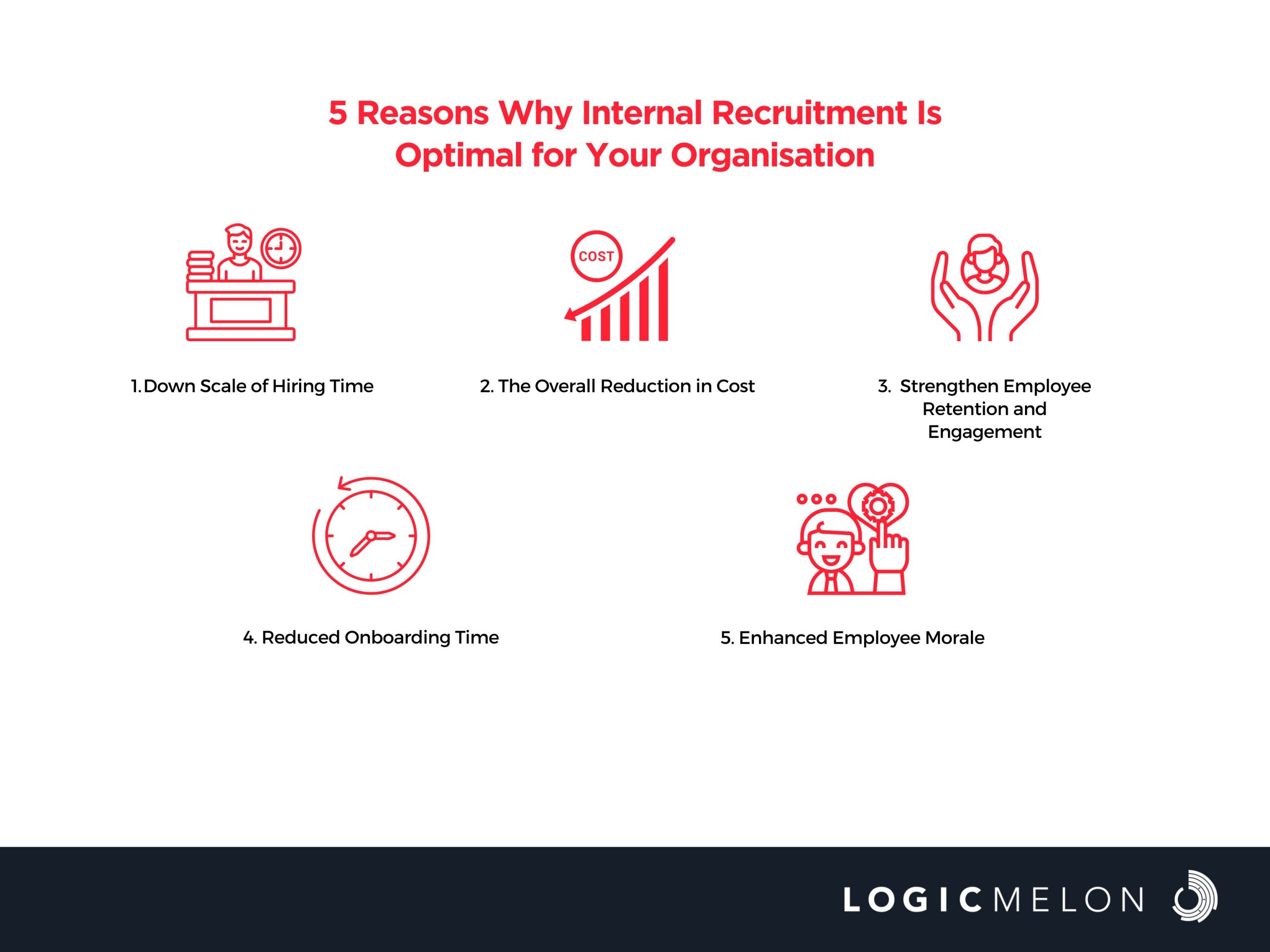 1. Down Scale of Hiring Time
Hiring takes time, and external recruitment demands manpower, time, and energy. Hiring teams have to sift through countless applications to find the right candidate, which can be a tedious process. On the other hand, internal hiring cuts down on the hiring process's time as the candidates are already part of the organization. With internal candidates, you already have an idea of which type of work they could excel in. They are already screened, and this cuts down on the time required for each hiring process milestone.
2. The Overall Reduction in Cost
Hiring does not occur free of cost, and organisations have to invest in posting job ads through various channels. Most organisations seek the help of resume databases to source candidates, for which they have to pay a considerable sum for the subscription. Internal recruitment does away with the need to invest in these aspects. Apart from this, training costs are also reduced, which is a great saving.
3. Strengthen Employee Retention and Engagement
Internal recruitment includes promotion as one of its most important features. Shifting employees to a higher position or positions that interest them gives them the opportunity for career advancement.
A talent retention report by Forbes found that almost 28.3% of workers who resign from their jobs blame the reason to be no space for growth.
This enhances employee morale and retention, which is critical given that employee turnover is becoming a serious issue in many organisations.
4. Reduced Onboarding Time
Onboarding is one of the more time-consuming processes of recruitment strategies, where new employees adjust to the workspace environment and learn the organisation's culture and processes. With internal hires, they already know the context of their organisation and might even know the members of their new team. They may adjust more readily as a result, and the onboarding process takes less time.
5. Enhanced Employee Morale
The motivation to work more comes from employees who feel appreciated and a part of the organisation. Promoting or shifting employees to roles that interest them boosts their morale and makes them more passionate about their work. This, in turn, benefits the organisation too as it builds a more committed workforce.
What Are the Types of Internal Recruitment?
Four types of internal recruitment exist:
1. Promotions
This is the most common form of internal recruitment, and it's crucial for all organisations to follow. By offering promotions and benefits, companies can keep their employees from leaving. As the company already knows the strengths and weaknesses of internal hires, it can offer them suitable positions that match their skill set.
2. Transfers
A transfer occurs when an individual with the same job title moved to a different location or department. This internal mobility doesn't change the responsibilities of the employees. Transfers are horizontal movements that can enhance employees' work efficiency by reducing the monotony of their work life.
3. Becoming a Full-Fledged Employee
This type of internal recruitment is similar to promotions, as it involves the conversion of an intern or someone with a temporary position to a full-time employee. It provides job security to employees, and they can focus on upskilling their careers and developing the organisation.
4. Employee Referrals
Employee referrals are one of the most authentic and cost-effective methods of hiring qualified candidates. It can also create a workspace environment that is filled with connected people. Additionally, organisations do not have to worry about spending on advertising job opportunities or resume databases.
Frequently Asked Questions:
1. What is the difference between internal and external recruitment?
External Recruitment
Requires candidate sourcing.

All the steps of the interview process have to be completed.

A detailed check has to be done on the candidates to check their authenticity.
Internal Recruitment
Do not need candidate sourcing.

Many steps of the interview process can be skipped.

Checks about their cultural fit, background, and resumes are already done.
2. What are the cons of internal recruitment?
Internal recruitment can cause resentment among existing employees and limit the range of applicants. Your organisation may miss out on better talents out there.
3. How do you carry out internal recruitment?
The process of internal recruitment is much easier than external recruitment. The HR team can make use of Applicant Tracking Systems (ATS), set up the complete process for internal hiring, encourage employees to apply for new and exciting job titles, be fair in giving opportunities, and finally, screen them for the new job vacancy.
Closing Thoughts
Organisations must strike a healthy balance between internal and external recruitment. Although internal recruitment has limitless benefits, it shouldn't be solely relied on for hiring.
LogicMelon
Award-winning recruitment software that will find, attract, hire and analyse the way you want to work. At LogicMelon, we have experienced software recruitment marketing specialists to help you build effective recruitment solutions supported by the best customer service you'll find anywhere!
Email: sales@logicmelon.com or call LogicMelon (UK) +44 (0) 203 553 3667 (USA) +1 860 269 3089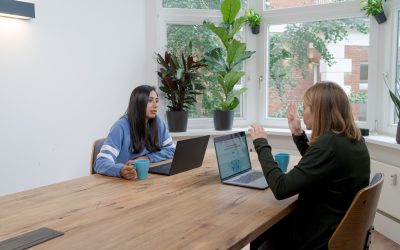 Cloud talent assessments are organised to evaluate the cloud computing skills, knowledge, and capabilities of individuals or teams.
read more
Love what you're reading?
Subscribe today and get insights straight to your inbox