What does the Structure of a Good Job Advert look like
Are you on a quest to create a compelling job advert that captures the attention of potential candidates? Look no further! Writing an outstanding job advert that stands out from the crowd is no easy feat. However, a well-crafted job advert holds the power to attract a wide range of qualified candidates. It serves as a written invitation, enticing individuals to apply for a specific job role by highlighting its enticing benefits.
Distinguishing a Job Advert from a Job Description
Before we dive into the intricacies of creating an exceptional job advert, it's important to understand how it differs from a job description or job specification. While a job description provides an overview of the role and its requirements, a job advert goes beyond that. Its purpose is to captivate potential applicants, offering a comprehensive view of the position and enticing them to apply.
The Structure of a Great Job Advert
To create an effective job advertisement, it's essential to follow a well-structured format. Let's take a closer look at the key elements that make up a compelling job advert: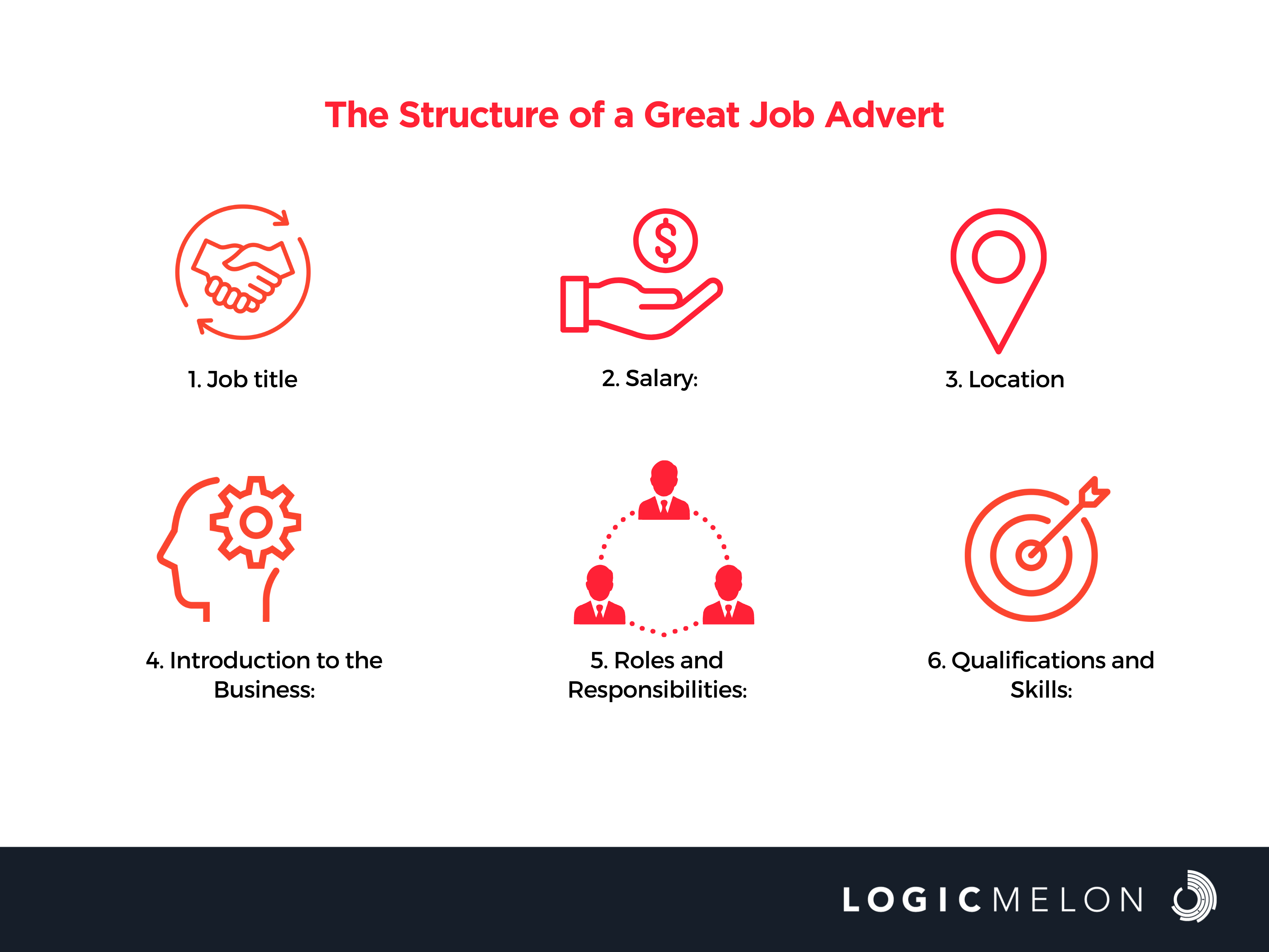 Job title: The job title plays a crucial role in optimising your advert for search engines, ensuring it appears in relevant search results and catches the eye of potential candidates.

Salary: Including salary information in your advert provides candidates with a much-needed sense of clarity right from the start. They can gauge if the position aligns with their expectations without having to wait until the interview process.

Location: Clearly stating the organisation's location allows candidates to consider the practicalities of commuting and make an informed decision about pursuing the opportunity.

Introduction to the Business: Use this section to showcase what makes your company a fantastic place to work. Highlight the unique selling points and create a sense of excitement to attract your dream candidate. 

Roles and Responsibilities: The most vital section of the advert, here you should provide a comprehensive description of the vacant position. Help candidates envision themselves in the role by emphasising how it aligns with their professional and personal growth.

Qualifications and Skills: Clearly communicate the specific qualifications and skills required for the role. This ensures that you attract candidates who are the right fit for the position. By being transparent about the application process, you enhance trust between your organisation and potential candidates.
Why a Well-Written Job Advert Matters
A well-crafted job advertisement is an opportunity to "sell the role" to potential candidates. It serves as an announcement of a vacant job position, captivating individuals in the job market. In this blog, we will delve into the art of writing an exceptional job advert, explore its structure, and discuss various strategies to promote it for hiring the best talent.
1. Be Concise: Capture Attention with Brevity
As a recruiter, I understand that potential candidates don't have time to read lengthy job adverts, even if they're eligible for the role. Ensure your job advertisement provides clear instructions on how interested applicants can apply. If multiple contact persons are involved, consider including the HR department's information to allow candidates to seek more detailed information about the role.
2. Monetary Terms: Highlight the Compensation
Salary information is crucial to attract the ideal candidate for the position. Every job advertisement should include the salary range to set appropriate expectations. Additionally, consider mentioning other perks such as paid time off, medical insurance, and flexible schedules. This saves time for both recruiters and job seekers by ensuring alignment with budgetary considerations.
3. Optimise: Get Your Advert Noticed
Optimising your job advert for search engines is a great way to reach a wider pool of candidates. Emphasise the benefits of the job with a persuasive tone, ensuring that potential applicants have clear expectations. Categories, qualifications and skills into must-haves and bonuses, guiding candidates on the required expertise for the role.
4. Avoid Biassed Language: Foster Diversity and Inclusion
Prioritising diversity and inclusion is vital to cultivating a workplace rich in talent, regardless of cultural background. Take the time to identify the role you're hiring for and the specific responsibilities it entails. Avoid using language that may unintentionally limit the number of potential applicants, such as masculine-coded or feminine-coded terms.
5. Review: The Devil is in the Details
A single grammatical error or poorly constructed sentence can deter top-quality candidates. Proofread your job advert thoroughly before posting it online or making it live. Remember, attention to detail goes a long way in making a positive impression.
Frequently Asked Questions
1. Where can I post a job advert?
After crafting your job advert, maximise its reach by posting it on various platforms using multiposting software. Human resources departments often handle the creation and distribution of job advertisements to target potential candidates.
2. How should I structure a job advert? What is a non-traditional job advert?
A non-traditional job advert can be a powerful tool for attracting potential employees. Consider creating attention-grabbing video adverts alongside the conventional written format. The structure of a job advert typically includes the job title, salary, location, introduction to the business, roles and responsibilities, and key requirements. A well-written job advert enables organisations to effectively target potential candidates.
3. What makes a good job advert?
A good job advert encompasses all the necessary details while effectively conveying why the role is worth applying for. Prioritise information that candidates need and want to know to ensure maximum engagement.
Closing Thoughts
Once you've crafted a job advert with all the essential details, take advantage of multiple platforms to reach a wider audience. A job advert serves as a formal description of a vacant position, helping organisations find the perfect candidate for the role. With a variety of cost-effective options available for posting job adverts, tailoring your approach to the chosen platform increases the likelihood of attracting the best candidates.
LogicMelon
Award-winning recruitment software that will find, attract, hire and analyse the way you want to work. At LogicMelon, we have experienced software recruitment marketing specialists to help you build effective recruitment solutions supported by the best customer service you'll find anywhere!
Email: sales@logicmelon.com or call LogicMelon (UK) +44 (0) 203 553 3667 (USA) +1 860 269 3089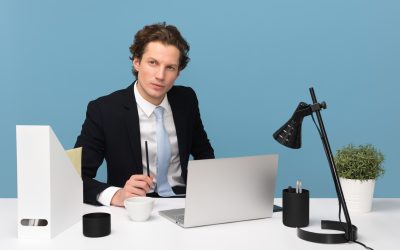 Recruitment crisis management requires adaptability, strategic thinking, and a proactive approach to address talent shortages and avoid disruptions.
read more
Love what you're reading?
Subscribe today and get insights straight to your inbox