The Impacts of Job Distribution Software
Recruiting talented individuals for any organisation can be a daunting task, especially when it comes to distributing job postings across multiple channels. However, with the emergence of job distribution software, the process has become much more organised and efficient for recruiters. In this blog, we'll explore the impacts of job distribution software and strategies to maximise its potential for effective recruitment.
Efficient Job Posting
With job distribution software, recruiters can post job openings on a single platform, saving time and ensuring that the process remains organised. You can advertise roles to multiple channels in a few clicks, ensuring maximum applications with multi-posting software. This saves recruiters the time-consuming process of managing job postings on several websites, allowing them to focus on other aspects of recruitment.
Centralised Application Management
Recruiters can manage applications, schedule jobs, and candidates in one place with an applicant tracking system that collects all candidates' applications and provides shortlisting and scoring functionality. This helps recruiters identify and contact the best candidate possible. With the UK's unemployment rate at a low of 3.7% in January 2023, recruiters need to be even more strategic in their search for the best talent. The multi-posting job distribution software also allows recruiters to track each job from when it opens in the ATS until a candidate is hired. 
Strategies for Job Distribution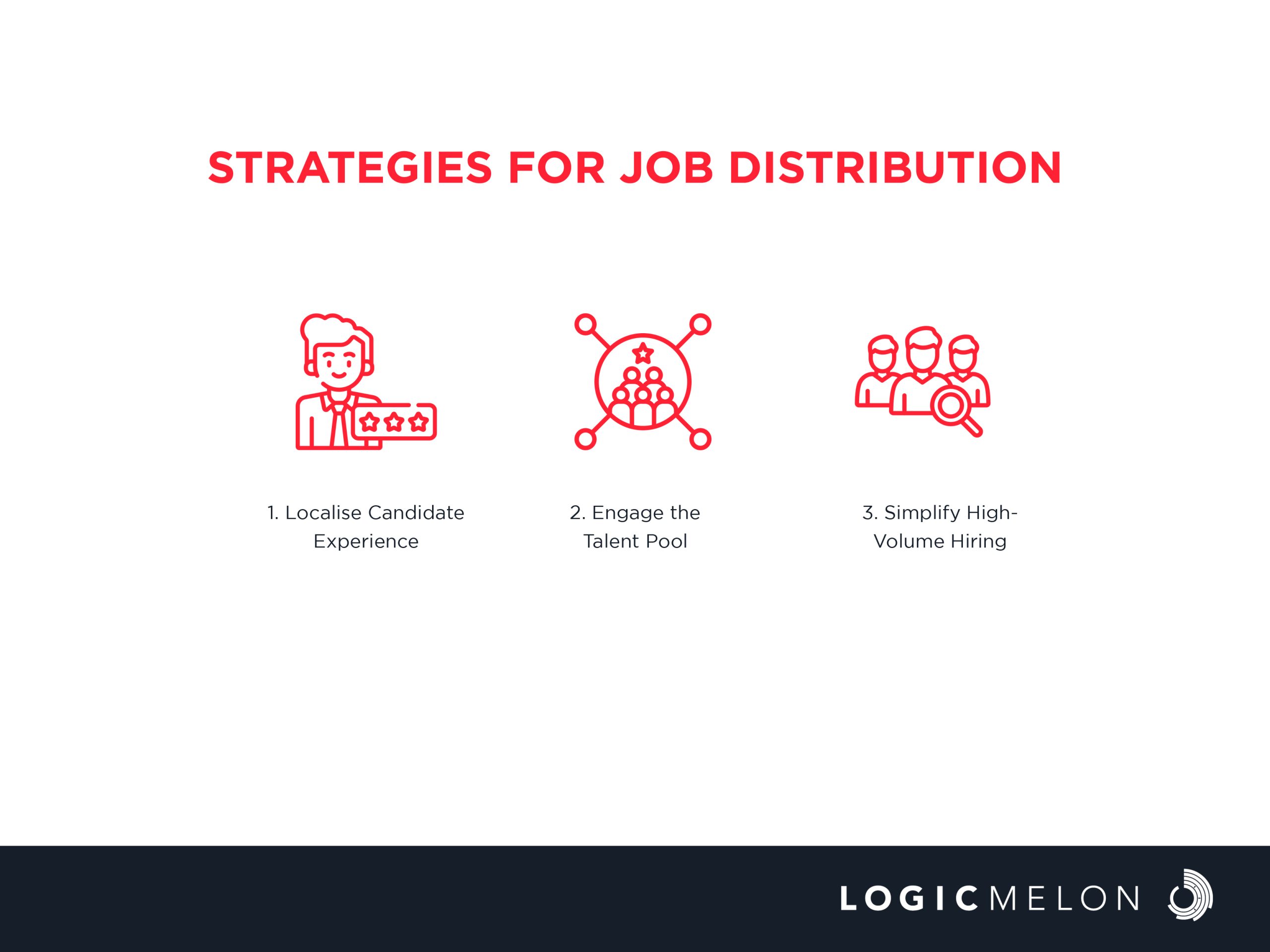 1. Localise Candidate Experience
To attract the best talent, recruiters must ensure that candidates have a localised experience while applying for jobs. This means that job postings should be tailored to the local labour market, with no gaps in communication. The job distribution software should have keyword-driven descriptions, while the applicants prefer clear reports.
2. Engage the Talent Pool
Engaging a talent pool is one of the most effective ways of using job distribution software. It is actively reaching skilled candidates and qualified individuals in different geographic places, building a global pool that can reach out to potential candidates from various countries and providing access to a diverse range of skilled individuals.
3. Simplify High-Volume Hiring
An applicant tracking system (ATS) helps streamline the process and keep track of candidates during a high-volume hiring process. During this process, it is important to check personalised documents to see if they are accurate and if all the necessary paperwork has been completed.
Frequently Asked Questions
1. How does job distribution software help an organisation?
Job distribution software helps improve awareness by posting on various job boards, resulting in time savings. The organisation can fill vacancies in an effective and efficient manner as the job ad reaches wider audiences.
2. Does job distribution software reduce the time to hire?
Job distribution software is specifically designed to reduce the time to hire. This same distribution tool boosts hiring metrics as it reduces the time required to fill an open position, giving organisations an advantage while hiring. Automating the job distribution process helps reach a wider pool of talents.
3. How does job distribution software work?
Job distribution software keeps track of multiposting by posting jobs to various boards and advertising vacancies to fill open positions in the organisation. It is essential to follow and make informed decisions to attract top talent.
Closing Thoughts
Logicmelon's multi-posting job distribution software is a game-changer for recruiters, allowing them to post job ads on multiple boards at the click of a button. This software posts directly to job boards, career sites, and various social media channels instantly, creating a smooth journey for candidates and improving application drop-off rates.
With this software, recruiters can track the source of job applications and the effectiveness of their advertising to determine where their hires are coming from. The software also enables recruiters to score high-volume applications and CVs based on key criteria, saving valuable time. It creates a candidate shortlist and pushes them directly to the internal CRM or the Logicmelon talent pool. Automated invite to interview and rejection emails make the recruitment process even more efficient.
Enhance your brand awareness, promote your services, and connect with your audience before your competitors do. 
LogicMelon
Award-winning recruitment software that will find, attract, hire and analyse the way you want to work. At LogicMelon, we have experienced software recruitment marketing specialists to help you build effective recruitment solutions supported by the best customer service you'll find anywhere!
Email: sales@logicmelon.com or call LogicMelon (UK) +44 (0) 203 553 3667 (USA) +1 860 269 3089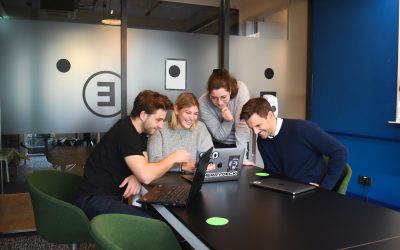 Self-managing teams can foster creativity, strengthen organisational relationships, and accelerate goal achievement.
read more
Love what you're reading?
Subscribe today and get insights straight to your inbox