Job Shadowing: A Comprehensive Guide
Job shadowing is spending time working next to a professional. However, you will often follow an employee and observe them as they go about their daily tasks. Sometimes they may also ask you to assist them with their tasks. You might even learn the necessary skills for the job if you shadow an employee for a long period of time.
Considering a career change? Job shadowing will be a smart move. Every job shadowing opportunity is unique. Some employees will give you the chance to ask questions at various points during the day or at the end of the experience. So, how do you prepare for job shadowing? Here are some tips to consider when preparing for job shadowing and their benefits.
How does Job Shadowing Work?
Organisations have the option of setting up job shadowing through official initiatives or unofficial requests. Formal programmes may be a part of onboarding when all new employees are required to spend a few days shadowing someone in a comparable role before beginning their actual work.
Schools also provide official job shadowing programmes for students who want to learn what a particular job role entails. There may be a list of volunteers for people to join up with and shadow in the guidance or advisory offices. Employees may request to shadow them informally for the purpose of observing another person's job.
Benefits of Job Shadowing
Sharing information and experience

– Those being shadowed get a chance to practise their mentoring abilities and reflect on their work.

Gives you the chance to network

– Interacting with professionals in your field of interest is made possible by job shadowing. It also gives you the chance to meet future employers and form relationships with other professionals.

Cross-training

– By teaching employees new abilities, firms gain additional flexibility.

Developing future leaders

– Individuals learn important information about what to expect when they get promoted. They also make new business contacts within the company.

Increasing productivity

– When a new employee works in the shadow of an experienced colleague, they pick up numerous hacks and develop their productivity more quickly.

Supporting projects

– You can engage and develop people from all demographic groups and keep them for a longer period of time by making the programme accessible.

A low-cost staff development strategy

– Once implemented, the programme doesn't need to be expensive because everything is handled internally.
Tips to Prepare for Job Shadowing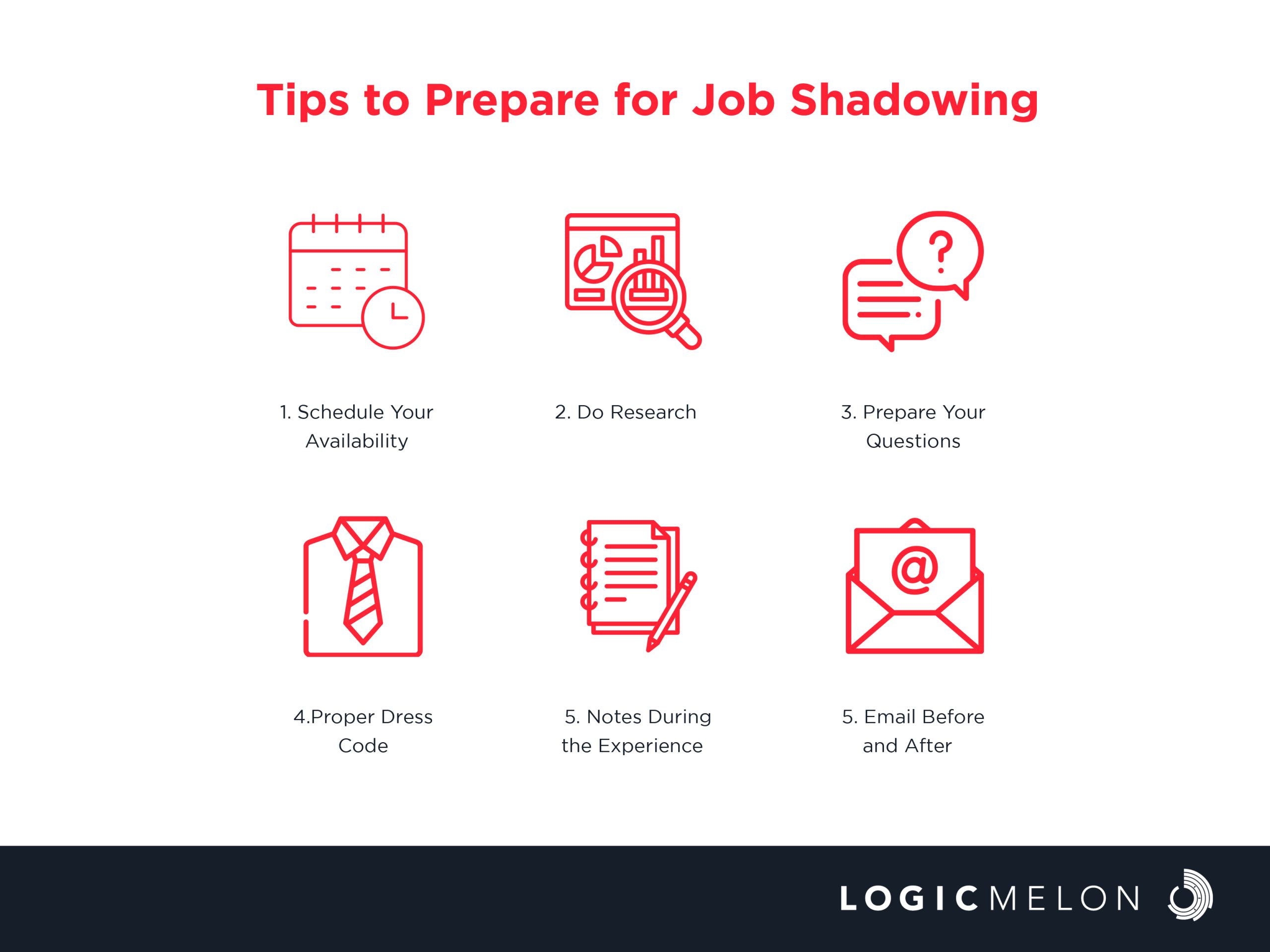 1. Schedule Your Availability
When discussing the times and dates of your job shadowing experience, be careful to express which days are most convenient for you. By being open and honest about your schedule, you may avoid misunderstandings and demonstrate to your contact how much you appreciate their time. Be sure to evaluate your present obligations before you speak with someone about work shadowing so you can respond to their inquiry regarding your availability. Also, it speeds up the process of securing job shadowing programmes.
2. Do Research
Take the effort to investigate the business you wish to shadow before you begin your job shadowing. This entails checking over the company website's goal statement and ideals, as well as the kinds of goods and services they provide. You can also have a talk with staff members, express your respect for their organisation, and ask for the chance to shadow them by performing corporate research. In addition to your company research, you should also review the job responsibilities and educational requirements for the job you plan to shadow. By doing this, you can gain better knowledge of the job.
3. Prepare Your Questions
When you shadow someone for a job, you have a lot of time to observe, but you also have opportunities to ask questions about certain job responsibilities, talents, and other job-related matters. It is important that you take your time thinking of questions you want to ask and jot down the questions in a notebook so you may refer to them during the job shadowing. You can ask questions to find out if the position or business is a suitable fit for you.
4. Proper Dress Code
Making a good impression is important, even though job shadowing is a volunteer option. This is because it is possible that the business and person you are shadowing could become a networking connection for your future employer. Contact the person you want to shadow and ask them about the dress code, office environment, starting hours of work, and their expectations of you to make a good impression.
5. Notes During the Experience
Taking notes can boost your interest in the event and improve your ability to remember and use the knowledge later. Making notes while shadowing someone can help you when you start to work on your own. Note down what the individual does, how they go about it, any suggestions they have, and why it is important to the job. Writing down what is confusing and difficult can help you come up with questions.
6. Email Before and After
Sending emails one working day before your scheduled date for the job shadowing experience helps to confirm details and express your excitement and gratitude for the opportunity. It is also beneficial because it serves as a reminder to the person you are shadowing of the scheduled date and time. This email can briefly recap the shadowing details.
Frequently Asked Questions
1. What Are the Questions that Can Be Asked During Job Shadowing?
What would you change about your job if you could?

What advice would you give someone who is interested in this career?

What kind of experience and qualifications are required for your job?

Which training courses would you recommend for me regarding this role?
2. What are the Types of Shadowing?
Observation – Those who wish to change their profession or career but lack the necessary information for the job profile plan to pursue this type of shadowing.
Regular Briefings – Instead of passively observing, the person will only shadow the host during specific duties, which makes it simpler to comprehend the host's role.
Hands-on – For practical experience, working must come after observation. After taking note of the situation from the host, the shadow works here.
3. What are the Disadvantages of Job Shadowing?
Prior Education

Long Working Hours

Language Pattern

Lack of sharing of information
Closing Thoughts
Job shadowing is a method of reviewing the information you have learned about a job by watching someone else go about their daily tasks. If properly implemented, job shadowing programs offer both your employees and your company a number of advantages. Make sure you constantly let your staff know about these advantages and the chances that are available. 
LogicMelon
Award-winning recruitment software that will find, attract, hire and analyse the way you want to work. At LogicMelon, we have experienced software recruitment marketing specialists to help you build effective recruitment solutions supported by the best customer service you'll find anywhere!
Email: sales@logicmelon.com or call LogicMelon (UK) +44 (0) 203 553 3667 (USA) +1 860 269 3089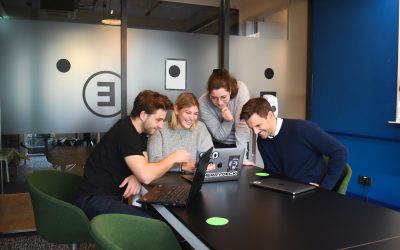 Self-managing teams can foster creativity, strengthen organisational relationships, and accelerate goal achievement.
read more
Love what you're reading?
Subscribe today and get insights straight to your inbox