MultiPosting: A Complete Guide
Multiposting in recruiting means publishing a job ad on multiple job boards with just one click. Manual multiposting is time and resource-consuming. You can end up with a bunch of login details for different channels. You can have applications coming in through these other platforms, making it difficult to keep track of all the candidates.
There are many multiposting tools available, some tools are dedicated to applicant tracking systems (ATS). An applicant tracking system, or ATS, is digital software that assists in recruiting and hiring process. Multiposting allows recruiters to save time when writing ads, so they can focus on other aspects of the recruitment process.
Recruiting requires hiring managers to post jobs in various locations and is essential that these job postings are placed in a timely and accurate manner. If you are posting the same job description on multiple job platforms, this is where a multiposting tool is important for a recruiting business.
Firms still use manual systems, which can be a tedious combination of spreadsheets and databases to monitor while they are in the hiring process and tracking suitably qualified candidates. Relevant talent can be easily extracted from the high volume of CVs of quality candidates. Those who might not be suitable for a particular role can be stored in the talent pool for future mining.
A multiposting service is essential for recruiters as it is:
Speeding up the process of writing an advert.

Publishing advertisements.

Monitors the performance of an advert and applications in one place.

Collects statistics that monitor the performance of each job posting.

Receives job posting within a single database.
Advantages of Multiposting
Multiposting is advantageous for employers and applicants. The primary benefit to employers is saving time and money saved with multiple job board postings, and the minimal effort required to post jobs across the board.
Multiposting tools partner with job boards, which allows you to benefit from special discounts on job ad slots you can normally negotiate yourself. Using a multiposting service allows you to centralize the flow of data that follows job postings. Writing a job ad and giving visibility to candidates is a central activity in the role of a recruiter.
For recruiters, multiposting makes it easier for recruiters to carry out their day-to-day activities in terms of publishing the actual ad, but also in the terms of many phases in the selection process. The idea of multiposting is to post the job advertisement on as many channels as possible at the same time.
These tools offer efficiency that saves time and assists recruiters when they source candidates. If a hiring manager looks to streamline the candidate sourcing approach, multiposting platforms must be added to their list of tools.
The Benefits of Multiposting
1. Saves Time
Multiposting is a remedy to time-consuming, manual posting. Job advertisements are written and designed before being published across all the company media channels simultaneously.
2. Monitoring the Documents
Sourcing candidates from a large range of sources, and monitoring them by using multiposting tools. Potentially, large organisations receive a high volume of applicants and this helps when managing those documents by organising them according to the criteria set up by the organisation.
3. Access to a Range of Sources
Widening the reach by using job distribution software is useful in keeping track of a wide range of job boards, which means that you would not have to stick to one job board alone and will have more chances of hiring the best candidate from a wide range of candidate pool.
How Do Multiposting Tools Work?
The best multiposting tools make it possible with automatic job posting, which can help recruiters to post their job descriptions and avoid wasting time. The ability to multipost adverts to multiple online avenues with just one click will offer greater time savings and ultimately financial savings.
Widening your network is a bonus when this comes to using job distribution software. They are useful for keeping track of the wide range of job boards. This means that they do not stick to one job board but have more chances of hiring the best candidates from a wider candidate pool.
Issues with Multiposting Tools
Multiposting tools offer additional features that might not be useful, so when small businesses invest a large amount of money in multiposting tools, they sometimes find that these features are not worth it.
Multiposting is not worth intermittent vacancies because you are only using it to post a few vacancies at a time. You should spend time looking for the best service that best suits your needs. Some low-cost options are better choices that might be more useful for your business.
Frequently Asked Questions
1. What is multiposting software?
The multiposting software helps hiring managers handle multiple job postings by using one tool. A recruiter can avoid manual upload of their job descriptions to each individual job website.
2. What tools can be used for multiposting?
Applicant Tracking System (ATS) can be used as an automated multiposting that solves this problem by allowing you to post your jobs to multiple job boards with one click.
3. Can multiposting be accessed for free?
Multiposting job ads can be both free and paid, and these plans depend on your preference in terms of job platform, desired reach, and the specific job posting tool that you decide to use.
4. Why post to multiple job boards?
By posting on several job boards, the adverts reach a wide audience. The higher the reach the more applications you can expect to come in, which improves the chance of finding the right candidate fast and saves time by reducing the time to hire.
Using multiple job boards at once can also help you to compare performance between different platforms and see which provides the best return on investment for your business. In this way, organisations can save money and reduce the cost per hire.
Closing Thoughts
Multiposting software gives job board recommendations that are tailored to your business, this allows you to make better-informed job adverts, and can help you to hire better, faster, and more efficiently.
Multiposting would not be effective for small businesses because these tools offer additional features that might not be useful. Multiposting is also not worth it for intermittent vacancies.
Make use of multiposting because its purpose is to help you streamline your recruiting process and to handle multiple applications from a large range of sources. A large or international organisation can benefit greatly from multiposting tools, so explore the right multiposting tools for job postings and make your choice.
LogicMelon
Award-winning recruitment software that will find, attract, hire and analyse the way you want to work. At LogicMelon, we have experienced software recruitment marketing specialists to help you build effective recruitment solutions supported by the best customer service you'll find anywhere!
Email: sales@logicmelon.com or call LogicMelon (UK) +44 (0) 203 553 3667 (USA) +1 860 269 3089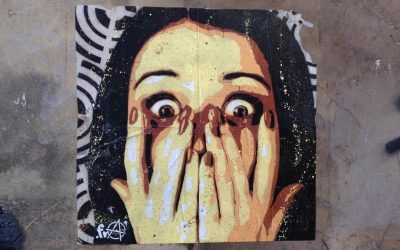 Applicants who know their worth won't invest their time or energy jumping through hoops. And why should they? They have the power.
read more
Love what you're reading?
Subscribe today and get insights straight to your inbox