Organisational Values: Definition, Importance, and Examples
Do your employees feel welcomed, appreciated, and motivated at work? If yes, kudos to you. Unfortunately if you feel that there's something missing and you are in dire need to fix the issue to make it an employee-centric organisation, the missing piece in your game may be organisational values.
Setting the essence of your organisation is a huge task, but how well do you set the organisational values that make your employees feel valued?
This article is going to talk about organisational values, its importance, and a few examples to help you understand. 
What Are Organisational Values?
Like every human on the planet is identified with their values, your organisation requires certain values for itself. The organisational values are what will help retain your current employee while also attracting new potential candidates even with your clients and stakeholders.
The core values your organisation presents will let a candidate figure out if they fit the organisation or not. Likewise, as an organisation, you can attract the candidates who align with your core values. This procedure works even with your clients. Your client needs to feel that they are comfortable working with you and vice versa. 
You just read the gist of what organisational values are. Let's dive deep into the importance of organisational values.
Importance of Organisational Values
A human resources person can just post a job advert and hire people for the position. Why invest time in creating organisational values? What positive impact can one receive by implementing the core values?
The answer is simple, setting up organisational values can help maintain a healthy environment for the current ones and the future candidates. The following are a few factors you can find beneficial with organisational values:

Decision Making is Easier
The hiring process is super easy with your organisational values set. The skillsets of a candidate are mandatory, but if the candidate cannot fit in with the current ones, it takes a hit on your employee engagement. Core values set a baseline to portray what kind of employee your organisation expects.
Conflict-Free
Conflict-free means there is no or negligible amount of argument in the work environment. Hence this factor needs to be considered to maintain a healthy environment for your employees. Healthy environment eventually increases your organisation's productivity.
Communication is Easier
Communication is the key even in organisation's. The core values you set can help your employees, clients, stakeholders, and business partners understand the organisation's core values. This way the communication is made easier and everyone gets a chance to speak out when something's bothering them.
Hiring Process is Efficient 
An Organisation's values play a vital role in attracting the right candidates. If you think about it, every application you receive for open positions from multiple candidates, comes after research about your company and benefits they can reap. Every candidate may also think that they can work in a company only where their core values align.
If you hire people only because of talent and not the skills then your organisation's turnover rate may increase. In simple terms, if finding a cultural fit employee is your goal, then organisational value is your key.
Company Values Speak for Your Brand
Be it your employees, future candidates, or to your clients, the organisational culture values you hold speaks for itself. This helps them understand what they can expect from the organisation.
An employee and client relationship with your company tends to strengthen when core values and principles align.
Statistics of Organisational Values
Speaking of what organisational value is and the importance is good. The following statistics will give you a heads-up about organisational values:
A survey conducted by

Forbes

magazine proves that more than 50% of the top management (CEOs and CFOs) firmly believe that corporate culture influences company growth values, creativity, productivity, and profitability. 

According to a survey conducted by

TINYpulse

, employees 24% of the time prefer quitting the job when their values don't align with the company's. 

Jobvite's

survey has revealed that 15% of job seekers turn down the offer because of the company's culture. 
Examples of Organisational Values
The values in an organisation differ from one to another. The following are a few organisational values you can try to inculcate in your organisation (based on what works best for you.)
Honesty.

Trustworthiness.

Integrity.

Passion.

Fun.

Work-life balance.

Customer centric.

Employee centric. 

Humility.

Ownership.

Courage.

Self-respect.

Self- discipline.

Collaboration.

Hard work.

Diversity.

Leadership.

Accountability.

Learning.

Upskilling. 

Result oriented. 

Teamwork.

Transparency. 

Professionalism. 

Ethics.
With the organisational values mentioned, just having them in your organisation isn't enough. It also matters how you present it to the world. Here are a few companies' organisational values:
Facebook – Move fast. Be bold. Be yourself.
IKEA – You see things a little differently. So do we. 
Unilever – We want to work with suppliers, agents, distributors, and other business partners who have values similar to ours and uphold the same standards as we do.
Tips to Set Your Organisational Values
Now that you have an idea of what organisational values are, its importance, and examples of them. Here's a brief explanation of how to bring organisational values to life. 
Hire Based on Values
Skills matter, so does an employee who can fit with your core values. Make sure every candidate you screen for any position in your company also undergoes a set of questions to check if they align with your core values. 
Put the Organisational Values Forefront
Every employee in the organisation is held up with your own works and keeping a track of organisational values is not possible. Issue them as core values of your company that need to be followed. Keeping it upfront with your employees helps maintain the values. 
Work by Your Values
Rewarding the employees who work so hard in maintaining your core values brings trust and encourages them to follow it. 
Reward Your Employees
Mentioning and keeping your values at the forefront is your first step toward setting organisational values, while sticking to it is your next. Working by your values is what enhances the chances of making all your employees follow it. For example, if 5 days a week is your working schedule, and due to an emergency if your employees work on the weekend, you can offer a compensatory off. This kind of step benefits the employees and your organisation. 
Conclusion
With all the information out there about organisational values, integrating them into processes is where your company's success lies. This is a strong foundation that will help your organisation with employee retention, hiring, and onboarding new employees. 
LogicMelon
Award-winning recruitment software that will find, attract, hire and analyse the way you want to work. At LogicMelon, we have experienced software recruitment marketing specialists to help you build effective recruitment solutions supported by the best customer service you'll find anywhere!
Email: sales@logicmelon.com or call LogicMelon (UK) +44 (0) 203 553 3667 (USA) +1 860 269 3089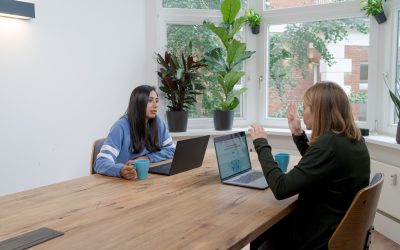 Cloud talent assessments are organised to evaluate the cloud computing skills, knowledge, and capabilities of individuals or teams.
read more
Love what you're reading?
Subscribe today and get insights straight to your inbox