The rise in temp recruitment post-COVID – how to prepare your agency
There's not been much positivity in the world of recruitment news during the COVID-19 outbreak, but some of the disruptions are creating opportunities for those who know where to look.
With the 'new normal' starting to take shape for the months ahead, radically changed market conditions disguise chances for smart perm recruiters to ride a mounting surge in temporary staffing needs.
On first analysis, things look bleak for many permanent recruitment professionals.
With over 700,000 job losses so far due to COVID-19 (expected to top 1 million by the end of 2020), a larger number direct applicants than ever compete for a seriously reduced number of jobs – surely not the right time for employers to be paying a premium to talent-hunting partners?
There are record numbers of candidates available, and still more set to join the market as government-backed furlough programs wind down. Even the most kind-hearted employers are unlikely to be able to re-hire all team members if customer demand or social distancing restrictions continue to throttle their finances.
In a perm recruiter's ideal market, conditions are reversed – employer growth is spiking, and a 'war for talent' breaks out where only well-connected recruiters can help ambitious companies fill their skills gaps. These are the environments were perm agencies thrive, using their networks and technology resources to deliver results to their clients that would be impossible without their specialist service.
But, despite the grey clouds that may seem to be gathering in the current market, there are rays of sunshine for perm-focused agencies and recruiters who see past the initially discouraging forecast – especially those who are able to pivot their business models and take advantage of the rising demands in the temp sector.
More candidates = more talent
Ask any recruiter who remains optimistic in the grip of the economic slowdown what the cause for their buoyancy is, and the answer seldom varies – a rush of applicants available on the market hasn't changed the core skill base of the working populace.
It's hard to fathom at first, but the rationale is simple – the pandemic has increased applications for jobs, but not the pool of quality candidates with niche skills and qualifications in each sector.
This is especially true in the temp recruitment market, where assignments move fast and companies need to on-board well-matched candidates quickly and efficiently.
Temporary workers still need to fit requirements for skills, experience, reliability, rates, compliance and shift availability.
They need to be consistent, dependable, appropriately vetted and have a trusted work record that allows short-term employers to add them confidently to their teams to meet rapidly changing business needs.
In short, the explosion of new CVs hitting job boards has created more 'noise' in the recruitment space, but not necessarily more quality.
The challenge of finding the 'right' candidate among a sea of applications hasn't decreased in importance – it's increased, massively.
Increased in-house pressure
Along with swelling candidate numbers, perm recruiters also face a new obstacle – HR managers and internal talent acquisition teams have been busier than ever managing record levels of applications, which has fast-tracked learning curves and market exposure in many corners.
A unique understanding of commercial backgrounds, company relationships and other key intelligence points which were once the 'secret sauce' of perm recruiters in niche markets is being opened up to internal teams through their increased view onto the candidate market via direct applications.
On the temp side, however, the challenge is different.
In-house HR teams previously able to handle the filtering requirements of regular applicant submissions are being bombarded with vastly higher volumes, making the vetting process to find the right candidates fast hugely more challenging.
In an uncertain economic climate, many of these applications are from apprehensive jobseekers who are willing to apply to temporary role as a back-up option will they search for long-term salaried roles, creating even more screening and vetting work for internal recruiters.
Where recruiters may legitimately be advised by clients that there's little demand for their perm services, effective temp recruiters with the data and systems to zero in on well-matched interim resources quickly are worth their weight in gold to over-stretched customers.
Adding temp to the mix
For any perm agency striving to keep the lights on and – with luck – continue to grow through the months ahead, adding temp recruitment to their service offering could be the key.
While not generating the lump-sum cash injections of perm fees, a thriving temp desk or division can stabilise income and add much-needed predictability to cash flow forecasts, as well as strengthening client relationships and demonstrating a true 'one-stop' hiring solution to key customers.
Not every agency will be able to make the pivot – some will lack the technology to incorporate temp workflows into their systems, or struggle with fast-moving compliance and availability issues in monitoring candidate books.
But, in times of constantly-changing economic forecasts, those that have the tools to manage relationships, compliance and availability planning are well positioned to make the most of the temp staffing opportunities COVD brings.
About Voyager
Voyager Infinity and Voyager Mid-Office are software solutions that make Recruiter's lives easier. Voyager Infinity is a CRM used be thousands of Recruiters globally to source, nurture and maintain the relationships of tomorrow placements, and Mid-Office manages the entire Pay and Bill process.
Guest blogger, Paul Thompson. Voyager Sales and Marketing Director for IkiruPeople.com mobile: +44 (0)7976 696474 email: Paul.Thompson@ikirupeople.com
LogicMelon
Award-winning recruitment software that will find, attract, hire and analyse the way you want to work. 
At LogicMelon, we have experienced software recruitment marketing specialists to help you build effective recruitment solutions supported by the best customer service you'll find anywhere!
Email: sales@logicmelon.com or call LogicMelon (UK) +44 (0) 203 553 3667 (USA) +1 860 269 3089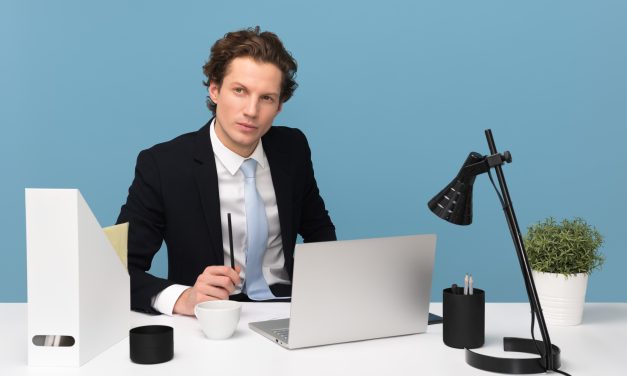 Recruitment crisis management requires adaptability, strategic thinking, and a proactive approach to address talent shortages and avoid disruptions.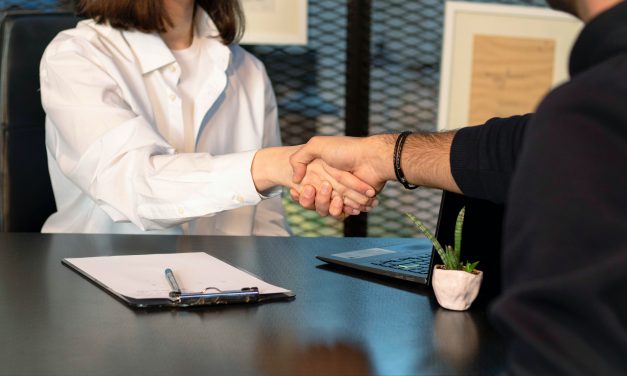 To successfully implement an ATS, it is important to consider certain factors. Learn more by reading this blog.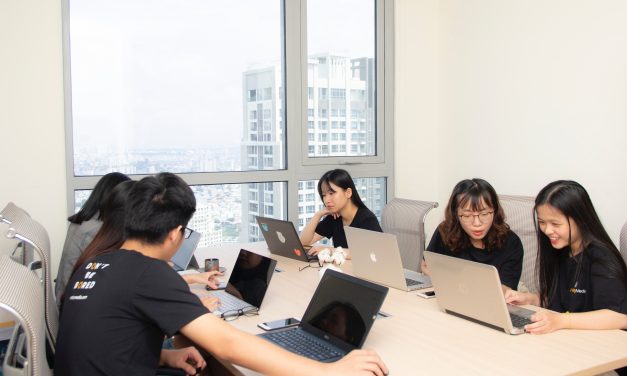 To successfully implement an ATS, it is important to consider certain factors. Learn more by reading this blog.

Love what you're reading?
Subscribe today and get insights straight to your inbox