Recruitment Consultant Definition
Most of the time, it is hard for people to find a company that needs their skillset, and it is also hard for a company to find people with the required skills to work for their organisation. How does either of them overcome such a situation? The answer is simple; hire a recruitment consultant. 
A recruitment consultant acts as a link between the client who requires candidates to join their team and the candidates who want to get into a job that suits the skills they possess. 
But the role of a recruitment consultant goes much deeper than that. They are responsible for identifying problems with the organisation regarding recruitment and offering solutions. They also provide specialised candidates based on the skills required by the company.
On the candidate side, the recruitment consultant is responsible for finding reasonable job offers that make it easier for candidates to find jobs.
The Roles of a Recruitment Consultant
A recruitment consultant's key role is being the intermediary between the candidate and the client. They are responsible for bringing in a workforce specialist for the client, using their networks and various sourcing channels. The roles of the recruitment consultant are as follows:
Recruitment consultants use their links and connections to build an attractive job advert that pulls in candidates for their client's job vacancies. 
They assess the situation with the company and offer their expert knowledge on the subject, helping them with their recruitment solutions by attracting suitable candidates.
They evaluate the potential candidates and filter them to match the vacancies within their client's network.
Take charge of events and set up a selection process to screen and evaluate candidates.
Make use of the various social media platforms to build their client's brand and attract more candidates.
Search for suitable candidates who could be a perfect fit for their client, even if they are already a part of a different organisation.
Do the majority of the candidate selection process to reduce the workload of their clients.
Communicate with the candidate about their interview results after the end of every stage.
Inform the candidate about their roles and responsibilities, as well as their salary, and other company policies that they should be aware of.
They are also responsible for handling contracts between their client and the candidates.
They also help the candidate prepare for the interviews and provide them with training to be as skilled as possible.
Assisting the candidate and the client by giving ideas for career growth, salary, and training.
Required Skills of a Recruitment Consultant
A particular set of skills is mandatory for a recruitment consultant to make sure that they carry out their responsibilities efficiently. The following are such qualifications:
A recruitment consultant should attract candidates and make a convincing pitch for the candidate to consider the job so they can get into the recruitment process. Bearing that in mind, a recruitment consultant should possess good sales skills.
They act as the intermediary between the client and the candidate, which means they have to handle them both, so it is a win for both sides. Good negotiation skills are required to achieve this.
The recruitment consultant's work involves scouting many candidates to check for their client's requirements. This requires them to be organised and have a methodological approach to their work.
The job of a recruitment consultant depends on building relationships. They need to develop relationships with the candidate, as well as the client to establish themselves as a trustworthy point of contact. This requires them to have strong people skills, including relationship-building skills.
Any job that requires good sales skills, negotiation skills, and building relationships requires them to be a good communicator. Communication plays a huge role in the day-to-day activities of a recruitment consultant.
The ability to multitask is also something a recruitment consultant should possess. It comes in handy when they are between multiple projects and recruiting candidates with varying skills for their clients.
The recruitment consultant should have good teamwork skills that help them efficiently work with the various team members to handle different projects.
Frequently Asked Questions
Where does a recruitment consultant work?
An organisation can employ a recruitment consultant in a regional or a national recruitment agency and specialised agencies that look for specific workers to join their organisation.
What is the salary of a recruitment consultant?
A recruitment consultant earns around £28,000 to £35,000 annually.
What is the difference between a recruitment consultant and a recruitment agency?
A recruitment consultant and a recruitment agency do the same work except that a recruitment consultant's job is to analyse the challenges faced by the company and come up with a plan to overcome them while considering all the necessary factors.
Conclusion
A recruitment consultant does much more than act as a middleman. They can analyse the organisation's requirements and develop a plan to execute the proper recruitment solutions. This makes them a necessary hire for any company that requires specialised candidates to join their team. Understanding the roles and responsibilities of a recruitment consultant can help you make the right decisions that work well with your hiring plans.
LogicMelon
Award-winning recruitment software that will find, attract, hire and analyse the way you want to work. At LogicMelon, we have experienced software recruitment marketing specialists to help you build effective recruitment solutions supported by the best customer service you'll find anywhere!
Email: sales@logicmelon.com or call LogicMelon (UK) +44 (0) 203 553 3667 (USA) +1 860 269 3089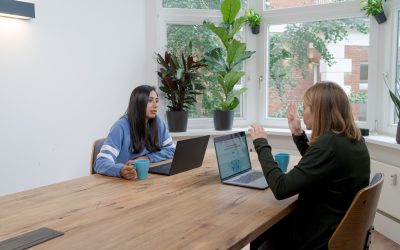 Cloud talent assessments are organised to evaluate the cloud computing skills, knowledge, and capabilities of individuals or teams.
read more
Love what you're reading?
Subscribe today and get insights straight to your inbox