What is a Recruitment Database and How to Use It
A recruitment database is a searchable database used by a recruitment agency, or the human resources department to manage and organize all their recruitment activities. It is also a repository of jobs, candidate data, applications, contacts, communications, and notes. User-friendly online recruiting database software is used to create candidate data.
A searchable recruitment database is crucial for a recruiter, just as patents are important for a research business, and connections are important for sales professionals. Regardless of how frequently your company hires, it is a good idea to start growing your recruitment database with each hire.
Types of Recruitment Databases
The following are a few different types of recruitment databases:
1. Applicant Tracking System (ATS)
Applicant tracking system (ATS) is a software used during the hiring process, where recruiters can maintain and keep track of candidates' profiles. Every resume that a candidate submits may be readily filtered, analyzed, and managed using the features included in the ATS software. Every business benefits from bringing the top talent, but for that to happen, recruiters must overcome numerous obstacles, from hiring to the onboarding processes.
Finding, employing, and keeping the best prospects is made simple for hiring managers using an ATS. Hiring managers can keep track of all applicant information, then select the best ones for the position using an ATS.
2. Recruitment Management System (RMS)
An instrument that assists people in managing the hiring and onboarding procedures of a business is the recruitment management system (RMS). These tools could aid recruiting managers and recruiters in streamlining their hiring procedures, automating tedious operations, and efficiently managing data.
Employers can increase the effectiveness of their recruitment process by using recruitment management solutions. Combining customer relationship management elements and data analysis tools in a recruitment management system can result in a more effective hiring process.
How Do You Choose the Right Recruitment Database for Your Company?
Here are a few things you can focus on to choose the right recruitment database for your company:
1. Easily Accessible
The most important thing to consider when choosing a recruitment database is accessibility. Nowadays, looking for a cloud-based recruitment database software to access from anywhere would be better.
2. Job Distribution
Although earlier recruitment database software laced the ability to distribute and advertise jobs, most contemporary systems do. You can post your jobs on various job boards, social networking sites, and your career page using the job distribution option. As a result, you will receive several applications for your open positions. Distribution of jobs is a fantastic strategy to grow your database.
3. Filtering and Tagging
You should classify your recruiting database appropriately, so it can later be easily accessed in order to arrange it, and create a viable recruiting database. An excellent method to subsequently filter your recruiting database is by tagging it with a context. In order to make your data more valuable, you should also be to filter the labelled data rapidly.
Once you've identified a system with the necessary components for a recruiting database, read online user reviews to understand how customers feel about it. You can get the appropriate viewpoint on the program, service, and business by reading reviews.
Ways To Handle a Recruitment Database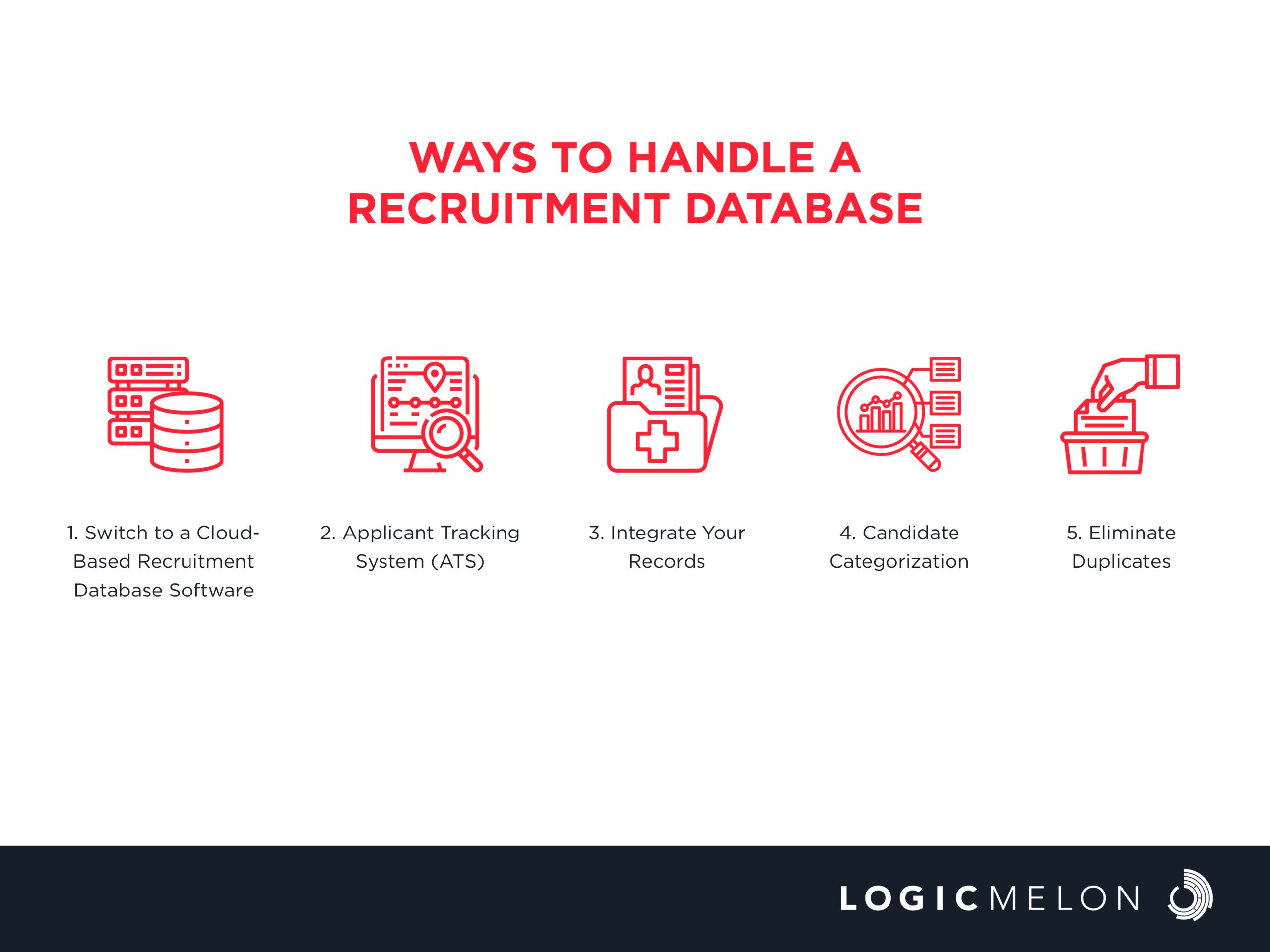 1. Switch to a Cloud-Based Recruitment Database Software
Companies are converting to cloud-based recruitment database software, which is one of the major trends now seen in recruiting databases. This is due to the fact that organizations now have access to client data, and cloud-based software everywhere they have a reliable internet connection. Having this flexibility is more crucial than ever as remote working continues to rise, making applicant records accessible anywhere rather than being dependent on technology that will stay in the office.
2. Applicant Tracking System (ATS)
An effective technique to manage your applicant database is by using an ATS. They enable you to record all candidate information in a single place, and have access to it when you need it. ATS is incredibly helpful in attaining the aim of placing more prospects. You'll spend less time sorting through complicated records, and more time cultivating wonderful relationships with prospects and clients if all of your information is contained in a single place.
3. Integrate Your Records
Ensuring your records are integrated with your website is another approach to streamlining your database. You, your candidates, and your clients can easily access information that has been updated in real-time using web-enabled databases. You may easily and rapidly post client openings by integrating your website with your database. Because this interface is simple to understand, your business will be free to create its own website without needing to hire expensive outside web developers.
4. Candidate Categorization
With the help of strong recruitment database software, you may subdivide your applicant pool into relevant groups that are simple to search. When you're trying to locate candidates for particular role categories, adding more information to client records makes them simple to find. The more data you can collect and keep about a candidate's preferences, talents, and career goals, the easier it is to match people and jobs.
5. Eliminate Duplicates
A simple technique to ensure that your recruitment database doesn't spiral out of control is to schedule cleanups to eliminate duplicates on a regular basis. By regularly removing duplicate records, you can avoid confusion about which applicants have been placed with which clients.
It's simple to understand why more and more businesses are using cloud-based recruitment tools. It simplifies record keeping to improve relationships with your clients and customers.
The Benefits of a Recruitment Database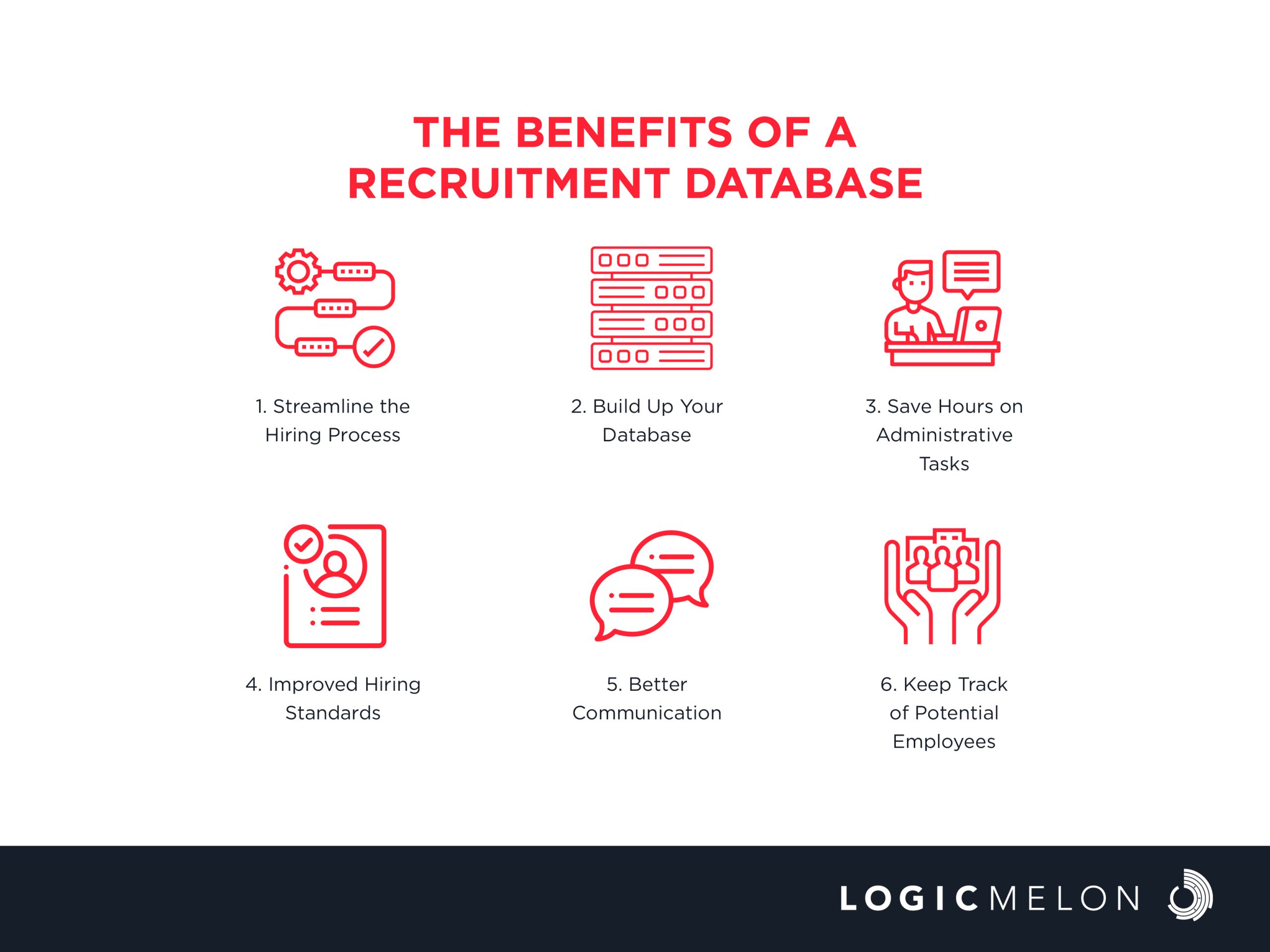 1. Streamline the Hiring Process
You may reach employers and candidates at any time of day, from anywhere, and have access to all the information you need. You are also always kept informed as all changes are made to the system automatically. You can shorten the time it takes to find and hire the best candidates.
2. Build Up Your Database
With the ability to save all of the resumes and job applications in one location, there is no longer a need to go through mountains of paperwork. Additionally, you can allow applicants to register and upload their own resumes, giving you a wider audience.
3. Save Hours on Administrative Tasks
Once you automate posting jobs across many job-board websites, you can save work hours. Imagine being able to publish a job with only one click on many job boards! Utilizing a shared calendar is another feature of recruitment software that makes scheduling interviews easier.
4. Improved Hiring Standards
By categorizing the received CVs into different categories and filtering them while looking for people with particular abilities, having all the resumes in one location helps you identify better candidates faster. By doing so, you can guarantee that you match potential hires with opportunities that suit them.
5. Better Communication
Recruiters can monitor every task their team is working on by using a single system. Additionally, they can maintain all of your notes while updating any information collected on an applicant during the whole recruitment process. You can treat each candidate fairly if you move candidates through the process digitally.
6. Keep Track of Potential Employees
The system immediately updates any action made on a candidate's status. With all of your notes, you can make sure you take into account each application when filling open job vacancies. You can be sure that no applications are lost by moving prospects through the hiring process online.
Frequently Asked Questions
1. How do you maintain a recruitment database?
Make a careful plan ahead before you begin the employment process. Don't make the procedure more difficult by piling more candidate data at the same time. Instead, it is advantageous to update the data immediately. Get an ATS that will prevent duplicate entries at the same time to eliminate pointless applications.
2. How do you use data in the recruitment process?
The information provided by your hiring process assists you in the following:
Recognizing your hiring budget.

Preventing poor hires.

Estimating the next step in your hiring process.

Making changes to your hiring procedure.

Providing greater objectivity in hiring.
Closing Thoughts
Prior to the development of accessible online recruitment database software, spreadsheets, hard drives, and emails were commonly used to manage recruitment data. However, you can set up and begin growing your recruitment database in just a few minutes with easily accessible online recruitment database solutions.
LogicMelon
Award-winning recruitment software that will find, attract, hire and analyse the way you want to work. At LogicMelon, we have experienced software recruitment marketing specialists to help you build effective recruitment solutions supported by the best customer service you'll find anywhere!
Email: sales@logicmelon.com or call LogicMelon (UK) +44 (0) 203 553 3667 (USA) +1 860 269 3089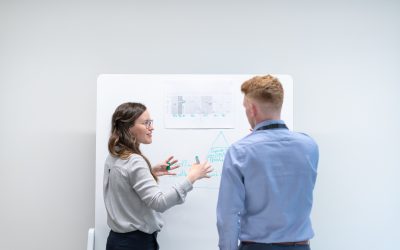 Establishing HR KPIs is key to unlocking the full potential of your company's human capital. Read the blog to know more.
read more
Love what you're reading?
Subscribe today and get insights straight to your inbox