How to Build a Recruitment Plan in 2023
The clear path to building a recruitment plan this year is to learn what did not work with the last recruitment strategies. A recruitment plan is a predetermined process for recruiting, and recruitment teams implement the recruitment process.
An ideal recruitment plan helps to save time, effectively manage the budget system, make better decisions, and focus on building a proper talent pipeline to ensure that recruitment objectives are aligned with the company's objectives.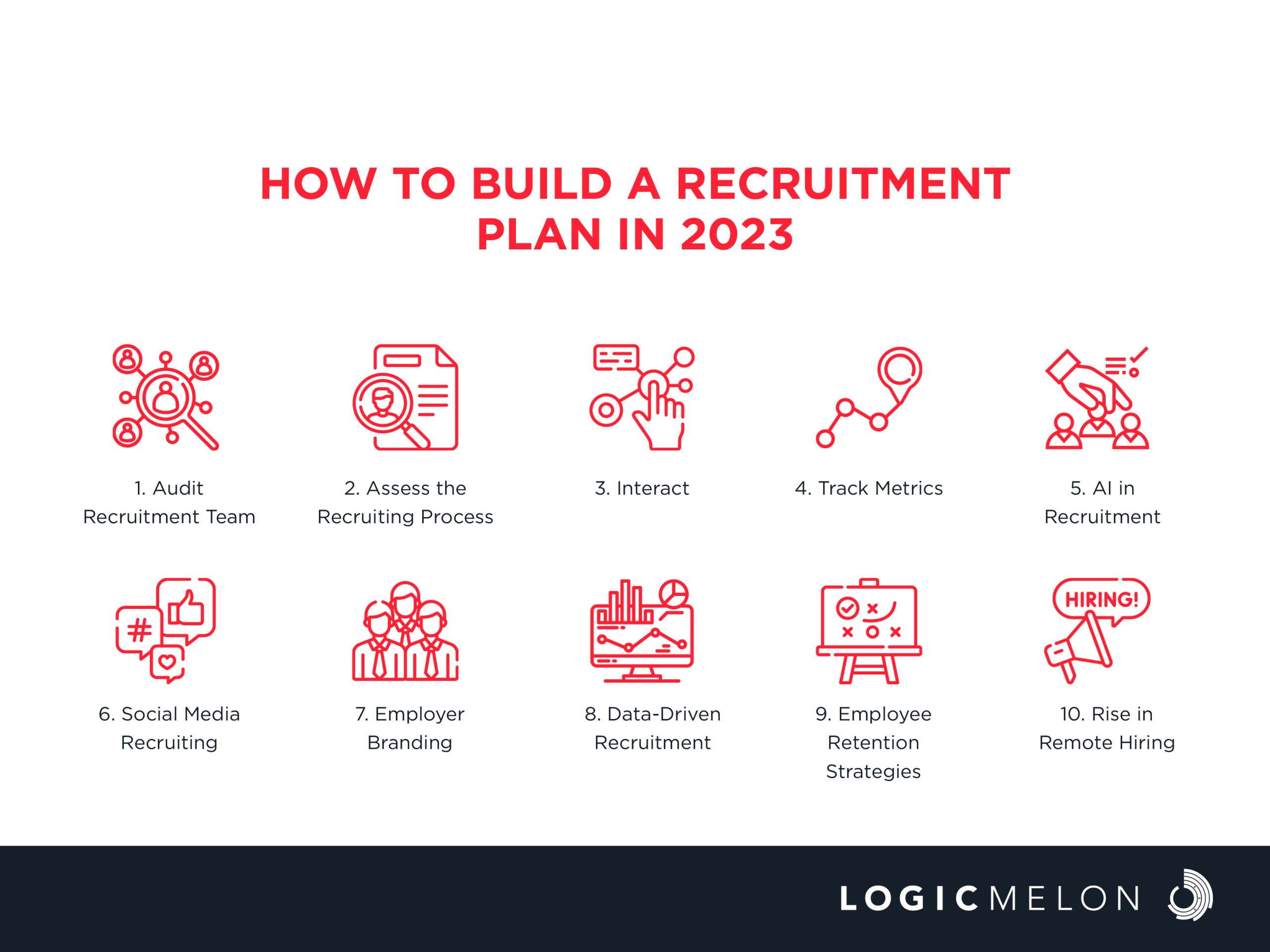 1. Audit Recruitment Team
Organisations can find candidates who do not previously have the right candidates but might have the right experience. The recruitment teams must stay updated to recruit qualified candidates for the role. Optimise the career page, since this is the first place a potential candidate interacts with the organisation. This is a crucial process because the candidates can find it easily, and is easy to use.
2. Assess the Recruiting Process
Assessing the recruitment process helps new hires to drive down the cost per hire and ensures the headcount growth to meet the organisation's standards. The assessment tools for the recruitment plan are to select the right fit who matches the selection process. In this way, interviewers and recruitment teams can manage their time and attention on prospective hires.
An assessment is a portion of the recruitment plan to test recruitment practices, personality traits, and observational abilities.
3. Interact
The organisation must have frequent reporting and consistent communication from HR, C-suite, and hiring managers. This process helps to secure sufficient data and information. Dedicated one-on-one sessions can help organisations to find areas of improvement.
4. Track Metrics
The organisation's recruitment metrics are quantifiable measures used to track processes to evaluate the performance of recruited employees. These are crucial to evaluate performance and efficiency.
Recruitment metrics are a set of measurements used to manage the process of hiring candidates in an organisation.
5. AI in Recruitment
Artificial intelligence is a trend that is rapidly increasing for organisations that use AI to increase the productivity and efficiency of employees. These tools are used to manage the recruitment process from the job descriptions to onboarding, and improve employer branding, by analysing the recruitment process of the organisation to manage workloads effectively and efficiently.
An applicant tracking system is a tool to manage and track the entire recruitment process. This helps recruiters to schedule interviews, and send automated notifications to keep recruiters and hiring managers notified about the hiring process. AI recruitment enhances skill-based recruitment due to the accuracy of identification.
6. Social Media Recruiting
Social media has become important for organisations. Organisations use social media to communicate with customers, advertise, and find new talent. Social media helps organisations to assess potential skills, interests, and ambitions.
The social media platforms, such as Linkedin are a great way to find new candidates. These help the organisation to learn about potential employees, including skillsets, interests, and ambitions. These platforms help to reach out to many prospects through easy accessibility. Connectivity and the ability to interact with one another is the most significant benefit of social media.
7. Employer Branding
Hiring potential employees for an organisation can help them to attract top talent and retains current employees. This can help organisations to stand out from the competition.
Employer branding includes marketing and branding with the best practices for hiring processes and policies.
8. Data-Driven Recruitment
The data-driven recruitment is expected to grow in the years to come. These help organisations find new potential candidates for the organisation. These can include data from social media platforms, job boards, and other recruitment tools.
A data-driven recruitment plan helps organisations to filter data and find the right candidates during the hiring process.
9. Employee Retention Strategies
Investing in developing employees in the organisation can help to retain the top talent. There are serval ways in which organisations could implement this. These include maintaining the employer brand, implementing a quality onboarding process, and employee development. Organisations can keep their best employees engaged, and improve morale across the company.
10. Rise in Remote Hiring
Organisations recognise the benefits of hiring remotely, earning themselves lower costs and increased productivity. Remote hiring changes the recruiting landscape. During the hiring process, employers need to know what skills and experience candidates need to possess to do the job remotely.
Frequently Asked Questions
1. How does employer branding have an impact on recruitment?
Employer branding helps to attract quality candidates with the necessary skill set to be a part of the organisation. This can help organisations to stand out from the competition.
2. What impact do applicant tracking systems bring to recruitment plans?
An applicant tracking system is a software application that enables the handling of recruitment and hiring needs. This software can be implemented to reduce the obstacles that hiring managers face when hiring for multiple positions or teams. This process allows them to find and identify accurately qualified candidates with the necessary skill sets for open positions in the organisation.
3. What is the use of social media marketing plans?
Social media marketing plans are the use of social media platforms on which users build social networks, and share information to raise the company's brand, increase sales, and drive website traffic.
Closing Thoughts
Recruitment is a major function in an organisation and can be considered directly proportional to the performance of the organisation. This process usually involves identifying, attracting, screening, shortlisting, interviewing, hiring, and onboarding candidates. These processes must have a structured recruitment plan where the recruitment plan is analyzed and described.
There are trends in how recruitment processes are conducted in organisations. In this dynamic world, it is important to stay up to date with the latest industry practices. The employees are the backbone of any organisation. It is important to find and employ quality candidates best suited for the role to handle tasks. Employer branding helps to attract top talent, and retain the best employees. By understanding these practices, they can be sure that hire the best talent for the organisation.  
LogicMelon
Award-winning recruitment software that will find, attract, hire and analyse the way you want to work. At LogicMelon, we have experienced software recruitment marketing specialists to help you build effective recruitment solutions supported by the best customer service you'll find anywhere!
Email: sales@logicmelon.com or call LogicMelon (UK) +44 (0) 203 553 3667 (USA) +1 860 269 3089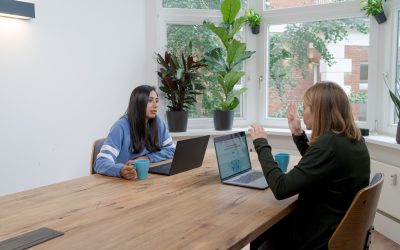 Cloud talent assessments are organised to evaluate the cloud computing skills, knowledge, and capabilities of individuals or teams.
read more
Love what you're reading?
Subscribe today and get insights straight to your inbox