10 Recruitment Tips For a Successful Hiring Process
Recruitment is one of the primary functions of the human resource department. The recruitment team could be large or small, depending on the size of an organisation.
10 Recruitment Tips for a Successful Hiring Process
These recruitment tips help for a successful hiring process. Recruitment involves all the steps that you get from the job description to the offer letter, including initial application, screening, face-to-face interviews, assessments, background checks, and all the other elements crucial to making the right candidate experience.
Every organisation has a different recruitment strategy according to its industry, geographical location, recruitment teams, and culture. Here is a list of tips for the recruiting process in your organisation.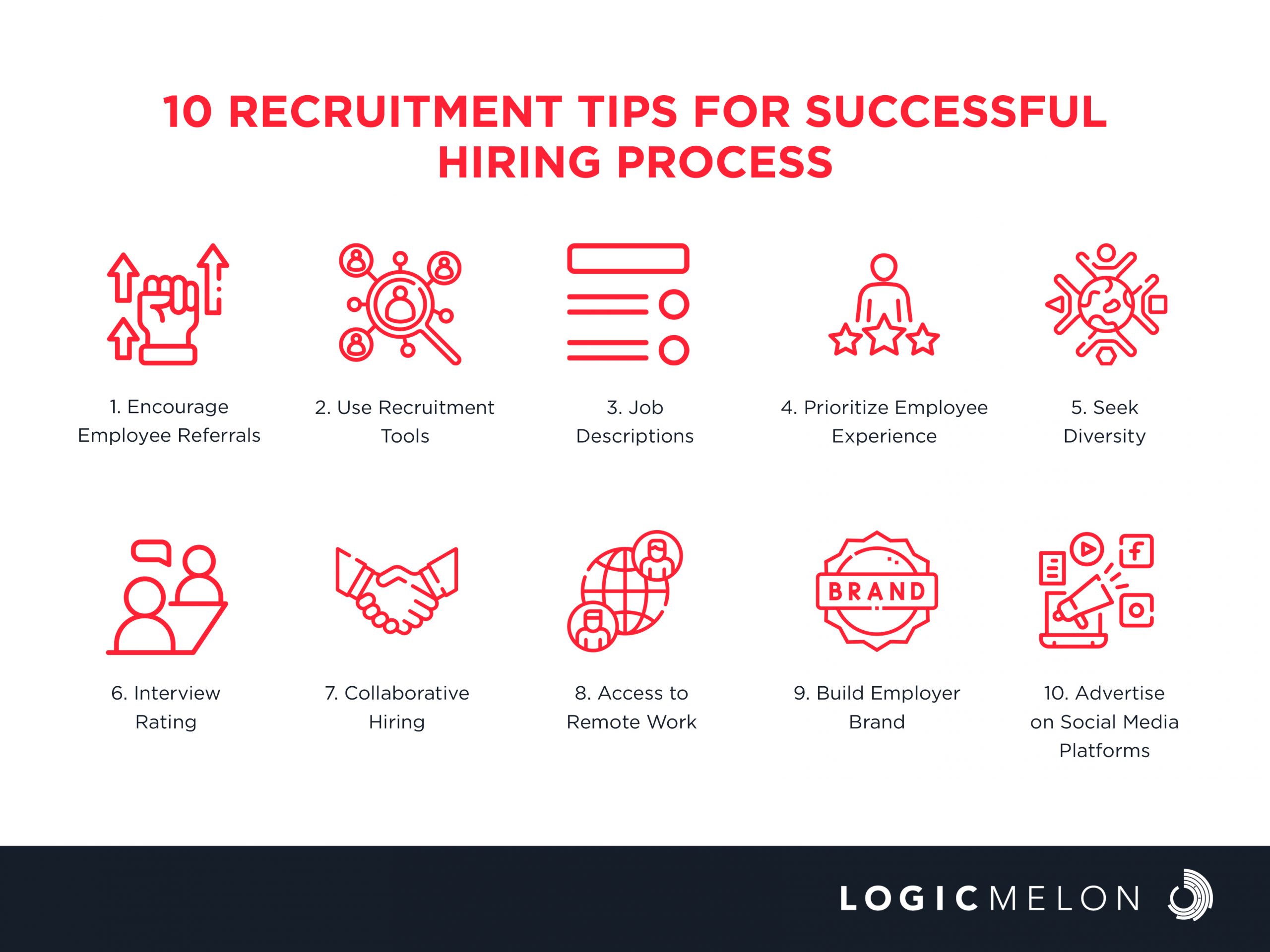 1. Encourage Employee Referrals
An employee referral program is a recruitment strategy in which employers encourage current employees through rewards for referring qualified candidates for jobs in the organisation.
Employee referral is a recruitment method that is designed to allow employees to be involved in the company's recruitment process. The employees who share their companies' job vacancies in their own networks, and provide recommendations for candidates who apply might get referral bonuses.
2. Use Recruitment Tools
Invest in recruitment tools that are effective and efficient in terms of money, effort, and time. These tools can be Applicant Tracking Systems (ATS) or video interviewing platforms, which automate and streamline mechanical tasks so that the team can work on a real-time basis. Many organisations use recruitment software to make their recruitment process more effective and efficient.
These techniques help to analyse a candidate and search for any flaws in the hiring process so they can filter the candidates according to their needs to make it easier for recruiters and hiring managers to view an applicant's performance.
3. Job Descriptions
The job description helps when job posting. This is one of the first interactions a job applicant has with the organisation. Make sure that the job descriptions reflect your brand and the role you're hiring for.
A well-written job description clearly states the essential job requirements, job duties, job responsibilities, and skills required to perform a specific type of work.
4. Prioritize Employee Experience
Every organisation invests in customer experience, and as organisations increasingly recognize people as their greatest assets, they will invest in the employee experience as well. A positive employee experience in the workplace demonstrates a sense of belonging, purpose, and understanding of why their work is important.
5. Seek Diversity
Diversity is about uniqueness and includes backgrounds, personality and life experiences, beliefs, and all of the things that make us who we are. Seeking diversity helps teams see the same thing in different ways, which makes it more likely to get a wider range of perspectives.
6. Interview Rating
An interview rubric is a scorecard that sets a standard for desired skills and qualifications for a given role. This helps score all candidates' interview responses against the same job-based criteria.
7. Collaborative Hiring
Collaborative Interviewing starts by developing strong employee relationships and the staff feels more invested in a candidate's success. The collaborative team-based hiring method structures the recruitment process to get colleagues from other parts of the business more involved.
8. Access to Remote Work
For employees who are comfortable working away from the office, access to remote work should be given to those employees. People who work from home are usually called remote workers.
Remote access simply works by linking the remote user to the host computer over the internet. This also helps in the recruitment process, by giving access to the people who work remotely.
9. Build Employer Brand
Employers must build and promote their brand everywhere with well-designed social media content, interviews, and quotes. If a brand is not at the top of the list, one must promote a progressive and vibrant organisation in the field and must care for its employees.
10. Advertise on Social Media Platforms
This help build networks, and the company can bring in fresh talent, and keep networking with potential candidates on social media as chances are, they will likely trust your job advertisement because it is familiar.
Social media platforms help to save tons of money, time, and energy. It also improves retention, speeds up the hiring process, and reduces the cost of the hiring process. These steps are needed to be followed, 
Analyze – Take a look at the business needs for the goals and objectives to be achieved.
Identify – Know the long-term plans for expansion or reduction in staff and other critical roles in the business.
Determine – Find out the best recruitment methods for your business.
Secure – Provide a competitive salary and opportunities for personal growth to your employees.
Establish – Choose and implement a method to measure results and test whether your strategy is working. Establish a training budget for developing and enhancing employees' skills and knowledge.
Frequently Asked Questions
1. How do employers source potential employees for an organisation?
Sourcing is a proactive way of searching for qualified job candidates for current or planned open positions. Employers use various tools, such as ATS, referrals, checking resumes, and social media platforms to reach out to potential employees for their organisation.
2. Why is it important for an organisation to prioritise managing employee experience?
A positive employee experience helps to build a strong company culture and drives business objectives.
3. How does ATS help with recruitment?
An ATS helps the hiring manager to list job descriptions, manage applications, choose interview candidates, and move forward with the hiring process. The right ATS can help you save money within the hiring budget, and improve the net hiring score.
4. What causes poor candidate experience?
A lack of challenges in interviews and improper communication causes poor candidate experience and this impacts employee performance, customer relationships, and returns on investments.
Closing Thoughts
The business world is dynamic, and the organisation recruitment process needs to keep up with these changes. Employees are the backbone of any successful business organisation, and hiring new talents is becoming more challenging as candidates hold power in choosing an organisation.
The recruitment tips that an employer should take into consideration while recruiting are by encouraging employee referrals, using recruitment tools, and job descriptions, prioritising employee experience, seeking diversity, interview rating, collaborative hiring, giving access to remote work, building employer brand, and advertising on social media platforms. 
LogicMelon
Award-winning recruitment software that will find, attract, hire and analyse the way you want to work. At LogicMelon, we have experienced software recruitment marketing specialists to help you build effective recruitment solutions supported by the best customer service you'll find anywhere!
Email: sales@logicmelon.com or call LogicMelon (UK) +44 (0) 203 553 3667 (USA) +1 860 269 3089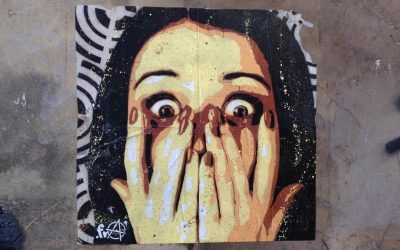 Applicants who know their worth won't invest their time or energy jumping through hoops. And why should they? They have the power.
read more
Love what you're reading?
Subscribe today and get insights straight to your inbox