How to Write a Rejection Letter After an Interview?
Communicating with a candidate about the status of their recruitment journey is necessary to provide a positive candidate experience. If the candidate is rejected during this process, the employer must provide them with a rejection email/letter.
A good rejection email that provides constructive feedback can help you improve your reputation, and even whether the rejected candidate is bound to try again.
A bad rejection email can damage your reputation, like if you don't send an email to a rejected candidate at all. This is why it is essential to choose your words carefully and inform the candidate about their rejection.
What Is a Job Rejection Email?
A job rejection email is a response to the candidate from the employer about their unsuccessful attempt at a job opening.
After an interview, depending on the number of vacancies, not every candidate will get the job.
It is necessary to let a unsuccessful candidates know about their application as quickly as you can. 
When the employer does not send a rejection email, it makes them seem unprofessional, which can tarnish their reputation.
Why Is It Important to Notify the Candidate about the Job Rejection?
A candidate spends considerable time preparing for a job interview and gives their best. They should not have to wait a long time to know the status of their interview process. 
Making a candidate wait for a response  makes the company seem like it does not care about the candidate's time. This can cause them to form a negative opinion about your company.
On the other hand, when you send the candidate timely communication about the rejection, it shows them that you recognise their efforts and acknowledge them.
This can motivate the candidate to apply again for a different one at your company.
When you consider the candidate, their efforts, and the time they spend on your recruitment process, you are more likely to contribute to the positive candidate experience.
This can make them spread positive words about your recruitment process and your company, which can encourage  them to apply for a future job opening and also refer to a friend or a relative about your company.
Tips to Write a Better Job Rejection Email
A rejection email helps notify the candidate about an unsuccessful job application. The following are some tips that can help you in crafting a proper email response for the candidates: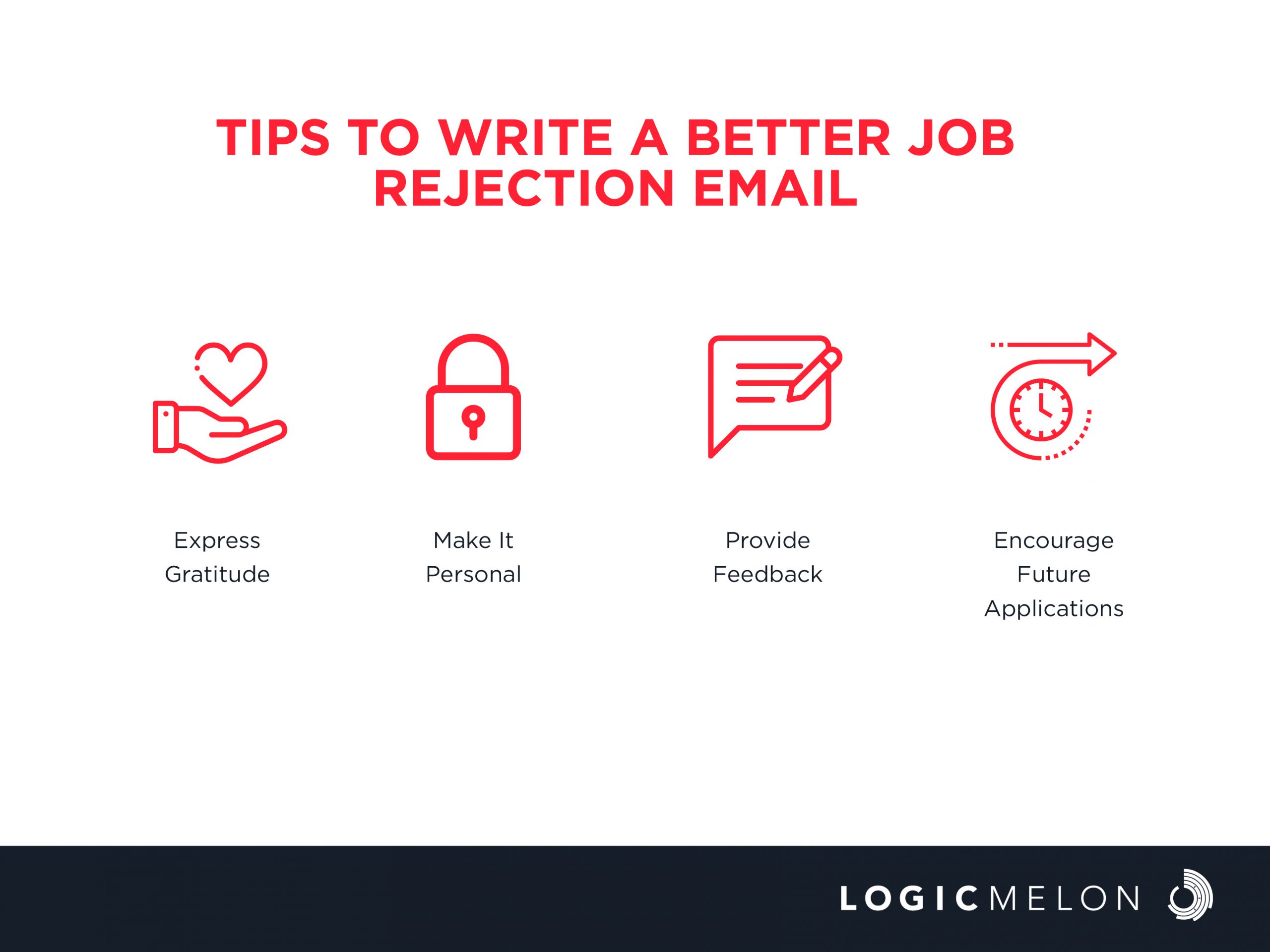 Express Gratitude
It is always good to acknowledge the candidate for their time and efforts. Just like hiring takes time for an employer, the candidate also spends considerable time engaged in the recruitment process with your company.
Thank them for considering your company and for the time they took. This will show that you as an organisation value the candidate's time.
Make It Personal
When you look for the right candidate for your job, you are bound to receive many candidates, and sending timely messages to them can be troublesome. 
Most of the messages are automated. This is not essentially bad, but to avoid being robotic, you should send them a personalised message whenever possible.
Try including a specific part of the interview that impressed you or include a conversation you shared in your interview.
Provide Feedback
The candidate might find it helpful to know where they went wrong in the interview. This can help them improve their skills and try again after some time.
Ensure that the feedback does not simply point out their mistakes. The feedback should be constructive and add value to the candidate. 
Rather than just rejecting the candidate without a reason, providing them with an explanation and explaining why they didn't get the job can make the rejection more satisfying.
Encourage Future Applications
Just because a candidate is rejected for a job application does not mean that the candidate is not fit for other roles or future applications.
The candidate might possess a skill set that makes them suitable for a different role in the same organisation.
Include words in the email encouraging them to apply for future job openings to make the rejection email sound more positive.
Job Rejection Email Template
The following is a template for a job rejection for a candidate after an interview.
Email Subject: Your Job Application to [Job Role]
Dear [Candidate Name]
Thank you for your application for [Job Role] at [Company Name]. We thank you for taking the time and interest you took to apply for [Job Role]. 
We wanted to let you know that we have decided to move forward with a different candidate for this position.
[Include something that specifically drew your attention in the interview]
[Include Feedback for the Candidates]
We really appreciate your application and welcome you to apply again in the future.
We wish you all the very best in your job search.
 Kind Regards,
[Your Name]
Final Thoughts
A positive candidate experience helps you attract more candidates to your company. To ensure that you have the best candidate for your company, you need to be considerate with your candidate and respect their time. Sending them a proper rejection email can show them that you care for their time, which can help build a reputation for your organisation.
LogicMelon
Award-winning recruitment software that will find, attract, hire and analyse the way you want to work. At LogicMelon, we have experienced software recruitment marketing specialists to help you build effective recruitment solutions supported by the best customer service you'll find anywhere!
Email: sales@logicmelon.com or call LogicMelon (UK) +44 (0) 203 553 3667 (USA) +1 860 269 3089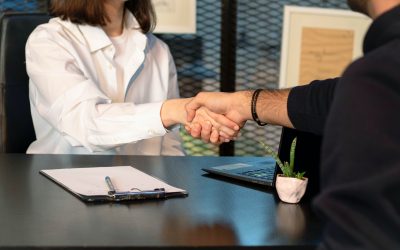 To successfully implement an ATS, it is important to consider certain factors. Learn more by reading this blog.
read more
Love what you're reading?
Subscribe today and get insights straight to your inbox