Understanding the Responsibilities of a Technical Recruiter
A technical recruiter is responsible for all aspects of sourcing and hiring the right IT professionals to fill the technical positions at an organisation. A technical recruiter works to identify and fill job openings, interview candidates, and keep track of applications.
Technical Recruiters are a unique type of recruiter. In addition to all of the skills and traits of a regular recruiter, a technical recruiter has to have an in-depth knowledge of their industry.
The Role of Technical Recruiter
A technical recruiter is in charge of sourcing, screening, scheduling interviews, and extending offers to candidates that are suited for technical roles, which include software engineering, data analysis, technical writing, and many more.
These professionals usually work in the human resources department, or in recruitment agencies to fill the open positions in IT, or other tech companies. They search for candidates who possess the right expertise to fill specialised positions in information technology, data science, cloud computing, or network engineering.
The Skills Required of a Technical Recruiter
Strong interpersonal skills, networking, and communication skills.

Negotiation skills.

Technical knowledge of the role in which they are recruiting.

Proven work experience to handle technical interviews.

The ability to stay up to date on the latest technology-related industry standards, issues, and risks.
The Responsibilities of a Technical Recruiter
Collaborates with hiring managers to understand the needs and roles to be filled, reviewing the job description for vacancies.

Assists with the development and revision of specifications, and job descriptions for selected positions.

Identifies the most effective methods for recruiting and attracting candidates.

Selecting one or more placement agencies to assist with the recruitment process.

Connecting qualified candidates with hiring managers.

Maintains contact with candidates to keep them apprised of the status of their applications.

Vets' potential employee credentials.

Providing advice to hiring managers regarding salary negotiation with final candidates.

Facilitates contacts by creating and maintaining a presence in the technical or industry community and marketplace.

Attending job fairs and industry conferences and performing other related duties as assigned.
Challenges in Technical Recruiting
The demand for recruiting technical professionals increases as the world relies more on technology. Now, with companies from large corporations open to hiring remote developers, companies from large cooperations to garage startups can hire developers from different parts of the world with all the required skills.
The organisation has to provide the right details in the job descriptions to find potential candidates because high salaries or fancy benefits, such as gym passes, and coffee bars do not attract potential technical candidates. Job descriptions help them evaluate whether they want to apply for the job or not.
Questions by Technical Recruiters in Interviews
A candidate's technical ability and understanding of the business will determine their ability to perform the job.
Do you have any technical certifications?

How many programming languages do you know?

How many development tools have you used?

What are the technical websites you follow?

Example of how you apply your technical knowledge in a practical way?

Which technical skills do you wish to possess?

What do you like most about the IT industry? What do you enjoy the least about it?

What is the importance of being up to date? How do you learn new technologies?

How do you ensure the quality of your deliverables?

What was the recent technical project you worked on? What were your key responsibilities?
Tips for Technical Recruiter Without Experience
1. Look for Transferable Skills
Whether you're in sales, customer service, or in software development, you are likely to have transferrable skills. Even if all you have to tap into is a part-time job you might have time in college, to take the job and highlight the skills learned, so you can bring them along as a technical recruiter.
2. Network
Networking is the best way to get a job in recruitment, or any other industry. Network with both agency and corporate recruiters, as well as sources who will be able to share a wealth of knowledge.
3. Stay Updated
Once you get into technical recruitment, do not settle for being average, but always stay updated on the technology in your related field to cope with your workload.
Frequently Asked Questions
1. What skills does a technical recruiter need?
Strong interpersonal skills, networking and communication skills, negotiation skills, technical knowledge for the role in which they are recruiting, proven work experience to handle technical issues, and the ability to stay up to date on the latest technology-related industry standards, issues, and risks.
2. What types of challenges does a technical recruiter face during their role?
The challenges faced by technical recruiters are finding qualified candidates, standing out from competitors, and wanting to have all-in-one professionals who can manage all the technical areas.
3. How is technical recruiter jobs different from non-technical recruiter jobs?
Technical recruiter jobs require certain skills, and you must be able to source talented candidates for IT and technology-based roles, whereas the non-technical recruiter does not require them to hire technology-related candidates, but has to cover non-technical areas.
4. What does a technical recruiter ask in an interview?
A technical recruiter might be keen to ask about what you know about the job and would focus on your technical skills. If you are not able to answer their question, you might not be able to score the points that would get you to the next stage in the interview process.
Closing Thoughts
A technical recruiter is responsible for all aspects of sourcing and hiring IT professionals to fill technical positions, and is in charge of screening, scheduling, and extending offers to candidates that are suited for technology-related roles.
They are experts who can evaluate essential soft skills, like risk-taking, critical thinking, and creativity. Technical recruiters know what type of skillsets to look for when hiring for a junior or senior position in a startup or a large conglomerate, for a freelancer online, or for an in-house specialist.
A technical recruiter's responsibilities include finding job candidates, screening potential job applications, interviewing job candidates, attending job fairs and hiring events, creating new recruiting strategies, and meeting business clients. 
LogicMelon
Award-winning recruitment software that will find, attract, hire and analyse the way you want to work. At LogicMelon, we have experienced software recruitment marketing specialists to help you build effective recruitment solutions supported by the best customer service you'll find anywhere!
Email: sales@logicmelon.com or call LogicMelon (UK) +44 (0) 203 553 3667 (USA) +1 860 269 3089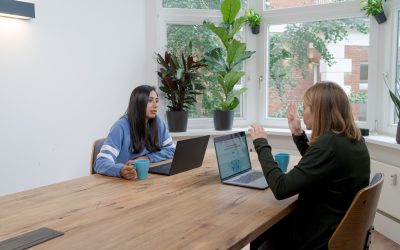 Cloud talent assessments are organised to evaluate the cloud computing skills, knowledge, and capabilities of individuals or teams.
read more
Love what you're reading?
Subscribe today and get insights straight to your inbox