What is Situational Judgemental Test?
Situational judgemental tests are tests conducted by companies to assess their employees' decision-making qualities and judgement. These tests give employers an idea of the skills a candidate possesses when it comes to decision-making. 
Situational Judgemental Test Definition
Situational judgmental tests are used to test a candidate's decision-making skills, and get an idea of how good their judgement is. Candidates are given a series of multiple-choice questions from which they choose the best option they think is correct. There are no right answers in this test. The primary goal of this test is to see how an employee can handle a work-life situation and to check how they make decisions. The questions given are based on day-to-day work-life situations. The candidates must then choose the option they think is correct. 
Why Are Situational Judgemental Tests Important?
The main reason why many companies conduct situational judgemental tests is to find potential candidates who show strong performance and decision-making skills. These tests can help you understand the level of skill sets each candidate possesses. 
For example, in the test, you can ask the candidates questions about what they would do as managers when given control of a team, how they would respond to emails, and make important decisions. The answers candidates give can give you an idea about the type of person they are. These tests help employers find out more about the potential candidates to see how they fare with the job in reality. 
A situational judgemental test is usually kept during the initial time in a recruiting process, like training or internship. Based on the tests during the early part of the recruitment process, employers can then decide who has the potential to be promoted to a senior position in the organisation. These tests can be beneficial especially when you have a high volume of candidates applying for the same position. 
Benefits of a Situational Judgemental Test
Situational judgemental tests give long-term benefits to your organisation. These are the benefits of a situational judgemental test:
A situational judgemental test can help you screen potential applicants from a high volume of candidates. This test is helpful when determining the skill sets of the applicants early in the recruitment process.

A situational judgemental test can help you predict the performance of the applicants. This helps you to select the best candidates for your organisation. 

It helps employers assess the range of skill sets, qualities, and values of the applicants and recognise any personality traits.

They are easy to conduct on online platforms, especially when there is a large talent pool involved.

They are fair and simple assessments that don't require any specific eligibility to take part.
Best Practices for Creating a Good Situational Judgemental Test 
These are some things to keep in mind when preparing for a situational judgemental test.
Familiarise yourself with the test.

Understand what type of industry you will be working for.

Understand the values of the company you are applying for.

Read the instructions carefully.

Take practice tests.
Like any other test, you must familiarise yourself with the situational judgemental test. By knowing what to expect and what kind of questions you will be asked, you can be more prepared for it. You can read more about the assessment and understand the way they ask questions.

When taking the test, you must keep in mind the industry you are applying for. There is no one-size-fits-all when it comes to situational judgemental tests. Knowing what industry you are applying for and the requirements for that specific industry must be acknowledged when answering questions. Each role has certain requirements that companies are looking for. Companies expect many of their candidates to be team players and work together. Therefore, knowing what role requirements your new role needs is a factor you must consider when taking a situational judgmental test. 

Read the instructions carefully. You may miss out on specific instructions when taking this test. Some questions may require you to pick the least effective or most effective options. So, it is important to look for these instructions carefully. There is no set time limit for a situational judgemental test, but it is important to read all the instructions carefully to avoid any misreadings. 

An important factor to note is that you must only choose the option given before you. If your answer is not in the option, choose the next best one. These tests are made to see what your answer is among the given options. Therefore, choose one only from the given options.

Take practice tests so you are better prepared for the actual test. Preparing well in advance is a good habit to perform skillfully in any test. 
Key Things to Note about Situational Judgemental Tests
Situational judgemental tests have been around for many years, and have been proven to be effective by many organisations. It is also important to note some of the disadvantages of situational judgemental tests.
The applicants may not give their own responses. Since the questions asked in a situational judgmental test are hypothetical, it should be noted that applicants may give hypothetical answers.

Some applicants may have done coaching in order to find their way around these tests as they would do with other tests. Coaching can help them score better, but their responses to the questions asked may not be their own since their aim would be to "pass" the test. 

When conducting a situational judgemental test, you must keep in mind that these responses may not translate to real-life situations. No one can predict the future measure of an employee based on just these tests. Therefore, it is better to not have high expectations, and instead work with what you have. Situational judgemental tests are not a valid measure of future behaviour in a job.
Frequently Asked Questions
1. Can you fail a situational judgemental test?
Yes and no. There are no wrong answers when it comes to a situational judgemental test, but organisations have ideal answers they expect from applicants. If too many of your responses don't match the ideal answers, there is a possibility that you can "fail" the test.  Make sure to understand the company values and culture beforehand to avoid failing the test.
2. What does a situational judgemental test measure?
A situational judgemental test measures the following aspects of an applicant:
Leadership skills.

Organisation skills.

Communication.

Decision-making skills.

Resilience.
3. How long is a situational judgemental test?
Although there is no set time limit for a situational judgemental test, applicants are expected to complete the test within 2 hours and 30 minutes. 
4. What are the benefits of a situational judgemental test?
Predicts job performance.

Assesses the skill sets of candidates.

Helps to manage the candidate pool.

Doesn't require any special criteria.

It is fair and easy to conduct.
Final Thoughts
A situational judgemental test is an efficient and easy way to assess applicants early in the recruitment process. Being able to recognise and understand which applicants have the most ideal qualities that match the company's values can help smoothen and improve the overall recruitment process. 
LogicMelon
Award-winning recruitment software that will find, attract, hire and analyse the way you want to work. At LogicMelon, we have experienced software recruitment marketing specialists to help you build effective recruitment solutions supported by the best customer service you'll find anywhere!
Email: sales@logicmelon.com or call LogicMelon (UK) +44 (0) 203 553 3667 (USA) +1 860 269 3089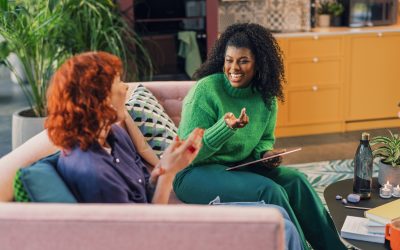 Deskless workers are employees who do not have a designated workspace. They are becoming a permanent fixture in the workforce.
read more
Love what you're reading?
Subscribe today and get insights straight to your inbox