Talent Analytics: How It Works and What It Affects
​Talent analytics, also known as HR analytics, workforce analytics, or people analytics, is a data analytics approach that analyses employee data and provides insights into employee engagement, performance, retention, and attrition. Talent analytics is particularly helpful for talent management, hiring, and employee retention strategies. In this blog post, we'll delve into the benefits of talent analytics, how it works, and what aspects of HR are affected by talent analytics.
Benefits of Talent Analytics
Making more informed decisions about talent management is one of the most common objectives of talent analytics initiatives. Talent analytics projects may face various difficulties, but they can offer new insights into the organization, discover long-standing incorrect assumptions, reveal unexplored possibilities, monitor and examine hiring metrics, collect continuous feedback, and save time.
How Does Talent Analytics Work?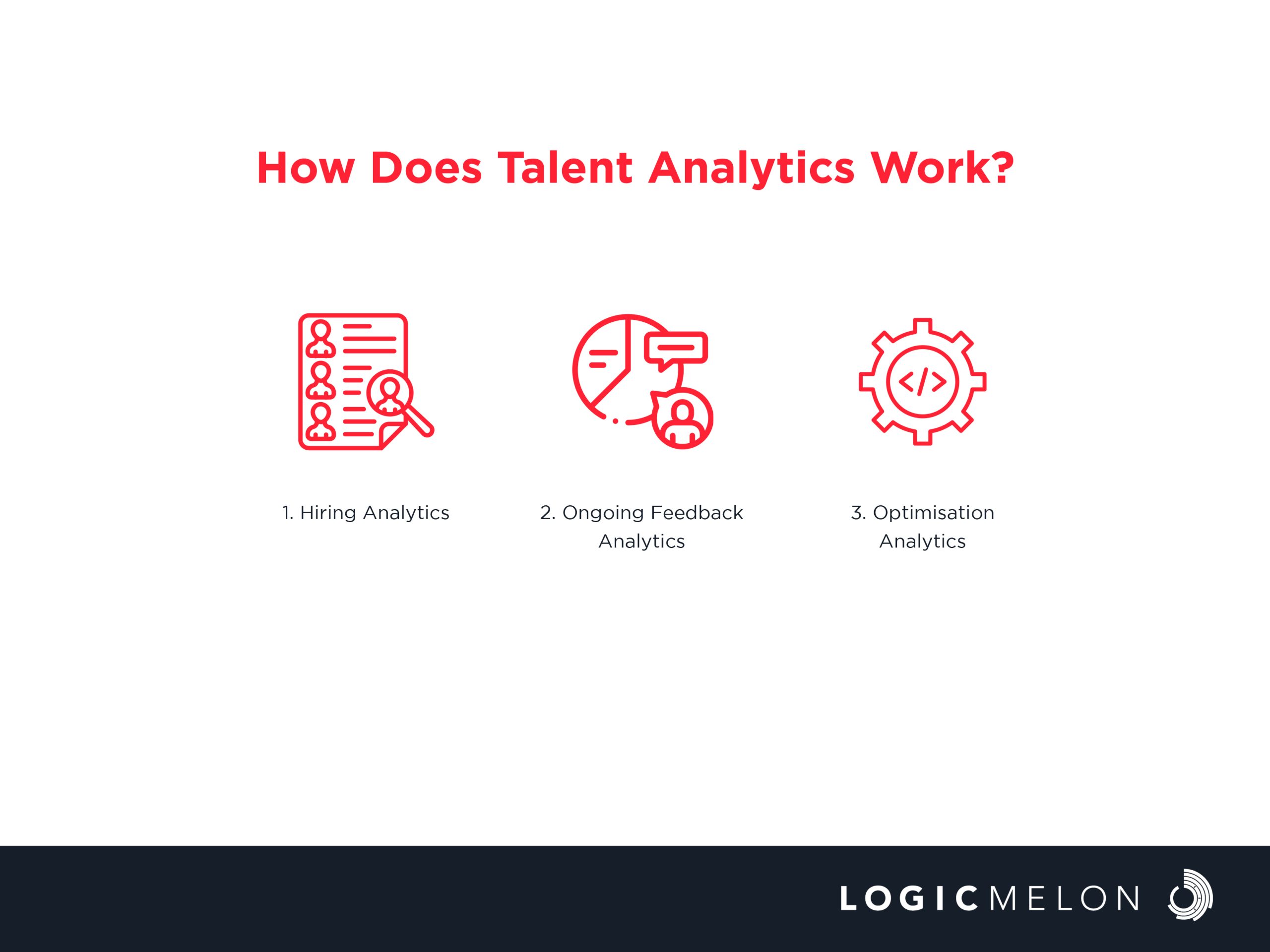 1. Hiring Analytics
Hiring analytics evaluates the data provided by candidates and job applicants during the recruiting process. To create a shortlist of the most qualified individuals without bias, necessary requirements and talents mentioned on applications, CVs, and during the interview process are highlighted. Measuring talent analytics is a continuous activity, and HR metrics gathered from various job openings over time will produce predictive hiring statistics.
2. Ongoing Feedback Analytics
Ongoing feedback analytics focuses on the current workforce to see if the organization has the best abilities for every role, evaluate team performance, and pinpoint skill shortages. Using analytics for continual feedback, you can find employees who can improve one's skills, possess the potential to lead, or would do better in other roles. This is also a crucial tool in planning for growth and succession.
3. Optimisation Analytics
Optimisation analytics combines data from continuous feedback analytics with hiring analytics to create predictive data that allows for developing reports. Management can assess their current situation, identify areas that need improvement or adjustment, and take immediate action. With the help of talent analytics, you may make objective decisions on the top candidates without bias. It is also helpful in identifying potential and weak points in your current workforce that need to be fixed.
What Aspects of HR Are Affected by Talent Analytics?
1. Employee Experience
The employee experience is everything an employee senses and experiences while at work, from the physical environment to interactions with coworkers. Talent analytics software can assist HR teams in locating opportunities to enhance the employee experience by streamlining administrative procedures, increasing learning and development opportunities, and improving pay and benefits.
2. Diversity, Equity, and Inclusion (DEI)
Personnel analytics can assist HR professionals in focusing their DEI initiatives to have the most impact. HR teams can be more strategic in their approach to enhancing diversity, equity, and inclusion through talent analytics. Data on color, gender, age, sexual orientation, and other factors are first gathered, and then opportunities to create a more diverse workforce are identified using that data.
3. Internal Talent Marketplace (ITM)
An internal talent marketplace (ITM) employs artificial intelligence to match current employees with cooperative projects, chances for learning and development, and even new full-time employment within your company. The concept is that if you can find fresh ways to include current workers as they advance and change within your company, you can make the most of their abilities while boosting engagement levels and decreasing unwanted attrition.
Frequently Asked Questions
1. What Are the Examples of Talent Analytics?
The following are four examples of improved hiring practices that also boost corporate branding, employee engagement, and profitability.
Automated application screening.

Measuring employees' sentiments and feelings.

Employer brand awareness.

Increase in profitability.
2. What Are the Types of Data Used to Manage a Workforce?
Human Capital Facts – The important human capital facts, including headcount, turnover rate, and employee satisfaction.
Analytical HR – Segmented information on the groups, divisions, and people who require the most attention.
Human-Capital Investment Analysis – Monitors the actions that have the biggest effects on the company, like how employee satisfaction affects sales, expenses, and retention.
Workforce Forecasts – Determines and forecasts the ideal periods to increase or decrease the workforce.
Talent Value Model – Explains the reasons why workers decide to quit a company or why they wish to stay.
3. What is the Role of Talent Analytics?
An organisation's use of talent analytics may involve:
Providing advice on recruiting.

Estimating employee churn.

Knowledge of your employees.

Strategic workforce planning made possible.

Internal process improvement.
Closing Thoughts
Although business leaders have recognised the benefits of talent analytics in recent years, only a few organisations have fully adopted the idea. Volume hiring requires talent analytics, but collecting data alone won't help you streamline your operations. If you want to conduct a speedy, efficient, and impartial hiring process, you must consider not only the data you should be gathering but also how talent analytics will be visualised to help key stakeholders make decisions more quickly.
LogicMelon
Award-winning recruitment software that will find, attract, hire and analyse the way you want to work. At LogicMelon, we have experienced software recruitment marketing specialists to help you build effective recruitment solutions supported by the best customer service you'll find anywhere!
Email: sales@logicmelon.com or call LogicMelon (UK) +44 (0) 203 553 3667 (USA) +1 860 269 3089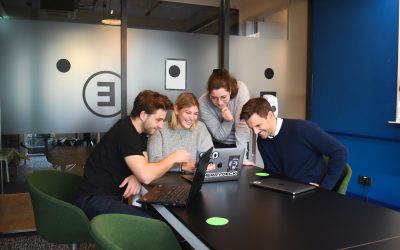 Self-managing teams can foster creativity, strengthen organisational relationships, and accelerate goal achievement.
read more
Love what you're reading?
Subscribe today and get insights straight to your inbox