7 Steps to Build a Targeted Recruitment Strategy
Targeted recruitment reduces the cost per hire by focusing only on the candidates who are interested and thereby saving time in the hiring process. This also reduces the cost of finding quality candidates that are a good fit for the organisation.
What Is Targeted Recruitment?
Targeted recruitment is a recruitment plan to advertise job openings on specific platforms and the ways that attract candidates with the required skills and experiences.
The main purpose of targeted recruitment is:
Reduces the cost per hire.

Ensures that the organization can choose from various segments of society.

Increases the number of quality applicants, and gives the ability to fill difficult-to-fill positions.
How Is Targeted Recruitment Different from Open Recruitment?
Targeted recruitment is efficient and effective, and allows you to focus on spending time and money on candidates who are interested in your role, rather than on a huge pool of underqualified or uninterested candidates. It is also a process in which an organisation is more strict about whom its open positions are marketed to.
Open recruitment involves recruiting candidates without giving importance to specific skills, backgrounds, or demographics. This recruitment includes recruiting people with a history of a criminal conviction, or a lack of work experience.
Open recruitment offers an opportunity to reach a wide range of audiences that do not require a specific skill set.
When targeted recruitment is compared with open recruitment which helps you to fill easy positions, targeted recruitment helps to find challenging positions for an organisation.
Advantages of Targeted Recruitment
Targeted recruitment, also known as selective recruitment, involves using proactive recruitment strategies, which help you to find applicants that have certain skills and characteristics and who live in a particular location.
1. Enhances the Candidate Pool Quality
The main advantage of a targeted recruitment strategy is the increased candidate quality. The recruiter need not have to go through many unqualified candidates
2. Reduces Hiring Cost
A lower cost per hire is a crucial benefit of a target recruitment strategy. This process is also efficient by working only with qualified candidates and eliminating the need to work with uninterested candidate profiles.
3. Fills Challenging Roles
Some job roles are more complex to fill than others. Those candidates who are a suitable match for the position are more likely to apply.
4. Promotes Workplace Diversity
Companies promote workplace diversity by ensuring that underrepresented groups are represented in the candidate pool for an available post.
7 Steps to Build a Targeted Recruitment Strategy
1. Conduct Research
Collect data on certain characteristics, skills, and experiences the organisation looks for in a candidate. Target recruitment allows you to establish the employer brand for a specific group of individuals. Develops effective research for the difficult role that the organisation wants to fill. Take into account the amount of knowledge and skill level required for job openings and make decisions related to job recruitment activities.
2. Set Objectives
Set a specific target for achieving the objectives of the organisation. A recruiter should not sit through a big number of unqualified candidates, and better quality of applicants is one of the most prominent features of a targeted recruitment strategy.
3. Plan Target Candidates
Plan for candidate recruitment by having a specific intent and goal, using data to track ROIs. Targeted recruiting reduces the costs of recruitment, training, and turnover because they focus on the subset of high-quality candidate hires.
4. Trade journals
Trade journals and industry magazines are specific to a certain trade, industry, and career path. It contains information about current news, trends, and developments, as well as the best practices in the industry.
5. Specific Info on Job Descriptions
In a target recruitment strategy, search for qualified candidates, be specific about certain qualifications and be specific about the number of years of relevant work experience the candidates should have. The requirements and expectations that are set in place for the position should begin to produce an overall profile of the desired job candidate.
6. Use Job Boards
Post job descriptions on job boards to attract quality applicants. These job boards help to reach the targeted recruitment strategy by choosing skills, locations, and experience. For a successful targeted recruitment strategy, you must regularly post and promote current jobs, and get potential candidates involved in the process from the start.
7. Pay-for-Performance
The pay-for-performance will allow advertisers to improve their target reach for future employees. Rather than paying them on duration-based, organisations can pay for clicks or applications by ensuring that their advertising efforts are towards meaningful interaction with job seekers.
Pay for performance and targeted recruitment go hand in hand with knowing who you need to reach, and the results that need to be achieved for your advertising.
Targeted Recruitment Measures to Take After Candidates Sourcing
Candidate sourcing is the process of searching for, identifying, and contacting potential candidates. Essentially a targeted recruitment strategy involves efforts to attract a specific group of people with specific experience levels, skill sets, personality traits, and other qualities.
Candidate sourcing is a proactive search for qualified job candidates for current and planned open positions. This process is not a reactive function of reviewing resumes and applications sent to the company, it is a response to job ads,  and to pre-screening candidates.
Frequently Asked Questions
1. How does targeted a recruitment strategy help to fill difficult job openings?
Developing an efficient target recruitment strategy can help to fill difficult-to-fill positions. A target recruitment strategy helps find candidates with specific skill sets, experiences, and characteristics in a specific location that makes it suitable for recruiting candidates for difficult job openings.
2. How does targeted recruitment increase diversity?
Targeted recruitment enhances workplace diversity even though their strategy focuses on specific candidates. This targeted recruitment can specifically target well-qualified, underrepresented groups to ensure that they are represented and can increase diversity in the organisation.
3. What is an example of targeted recruitment?
Pay-for-performance is an example of targeted recruitment because businesses only pay for qualified candidates while submitting their job applications. A job recruiter can spend money based on performance and can build a targeted recruitment strategy around set goals.
Closing Thoughts
Targeted recruitment strategies work when implemented where the candidates live, work, and visit online. For saving money and time, many organisations use a recruitment agency or by using recruiting software that specialises in targeted marketing. Focusing on advertising efforts to create quality guarantees that the money is spent on the people who meet your requirements. Since making a better plan for your expenditure allows for better distribution of applications, targeted recruitment will allow you to manage your budget more effectively, and minimises the cost per hire.
A target recruitment approach helps to hire managers to improve the quality applicant pool, and more qualified candidates submit their applications for the position in their organisation. It also establishes the employer's brand image in front of high-quality candidates, eases the filling of difficult job positions, and improves diversity in the workplace. 
LogicMelon
Award-winning recruitment software that will find, attract, hire and analyse the way you want to work. At LogicMelon, we have experienced software recruitment marketing specialists to help you build effective recruitment solutions supported by the best customer service you'll find anywhere!
Email: sales@logicmelon.com or call LogicMelon (UK) +44 (0) 203 553 3667 (USA) +1 860 269 3089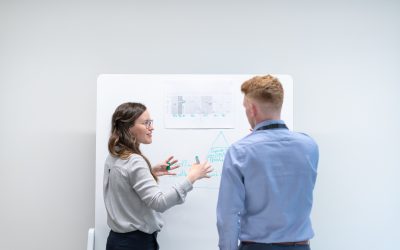 Establishing HR KPIs is key to unlocking the full potential of your company's human capital. Read the blog to know more.
read more
Love what you're reading?
Subscribe today and get insights straight to your inbox