The Benefits of Recruitment Automation for Your Hiring Process
Sourcing candidates and shortlisting them for your organisation is always a challenging process. Recruiters have a hard time choosing a candidate and, at the same time, engaging them enough with the organisation while working to select suitable candidates for their workforce.
It is easier to tackle the same recruitment process with the help of tools that make recruiters' tasks easier. Since a recruiter's task primarily consists of monotonous processes, such as going through multiple CVs, Communicating with candidates, and scheduling interviews with candidates.
Such monotonous processes need to be automated to make it easier for the organisation. This is where recruitment automation is required. Handling all time-consuming processes will boost the productivity of the recruitment team.
What Is Recruitment Automation?
Recruitment automation is the method of employing tools that helps a recruiter handle the recruitment processes. In recruitment automation, recruiters and hiring managers use AI-powered tools and machine learning mechanisms to sort and filter out the candidates for the recruitment process.
It is easy to handle even a vast volume of candidates with recruitment automation. Finding top talent for your organisation becomes simplified when there are tools to sort through the hundreds of applications you have.
The recruitment automation process will perform operations on the CVs based on the input from recruiters. This makes it easier to adapt the tools for various requirements.
The Benefits of Recruitment Automation
Recruitment automation has a significant impact on the hiring process. They enhance the process and make it easier for the organisation to get candidates to join their workforce. The following are the benefits of indulging in recruitment automation for your hiring process: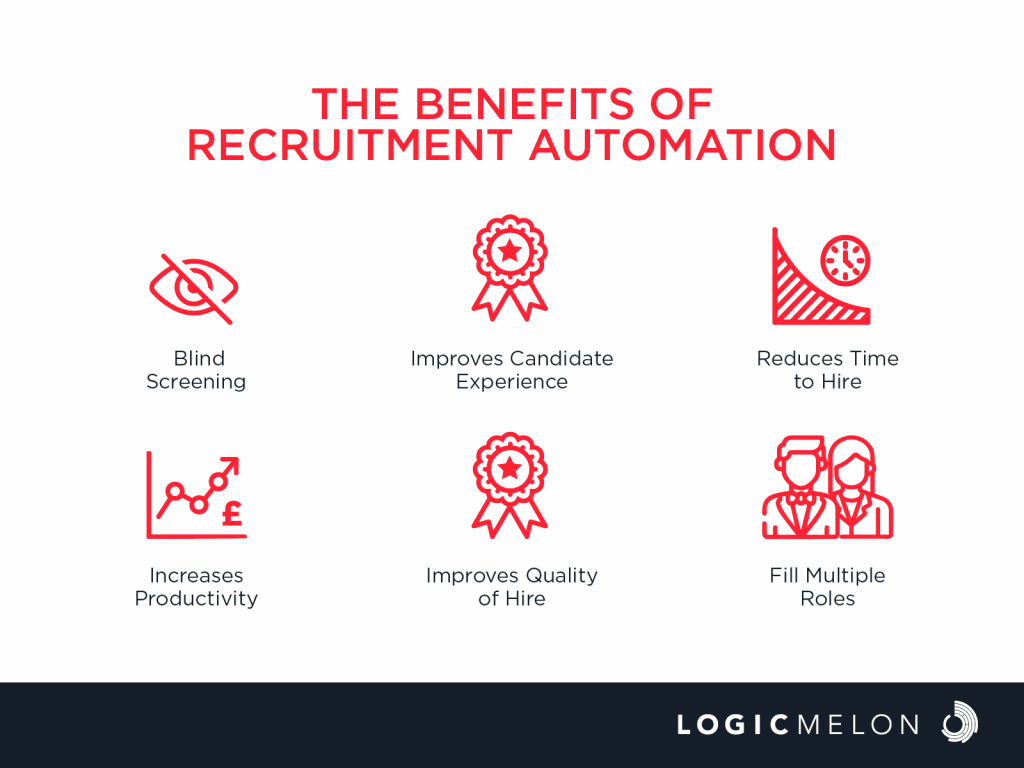 One of the most significant problems with the recruitment process involving a human recruiter is the unconscious bias that can creep in even when the organisation is cautious about it. This makes the recruiter form opinion about a candidate based on various aspects before meeting the candidate for an interview.
This can stagnate your company culture and hinder candidates from the protected class from getting hired into your organisation. To improve your organisation's reputation and have a healthy culture, having a diverse workforce is necessary.
In recruitment automation, with the AI algorithm, unconscious bias cannot occur. This will reduce your adverse impact and ensure that every candidate gets a fair chance, regardless of their background. 
Improves Candidate Experience
Imparting a positive candidate experience for everyone in the recruitment funnel is an important task. A positive candidate experience can cause your candidates to become advocates for your organisation, which can attract more candidates for your open roles.
This is something that you should not sleep on. Attracting more candidates due to positive candidate experience is essential. More than that, a positive candidate experience also improves your brand recognition.
Recruitment automation helps you stay ahead of the information and communicates with the candidates with customised messages. The recruiter need not worry about the monotonous process of keeping up with the details of the candidates or the messages to them. They can instead focus on forging relationships with the candidates.
Recruitment KPIs are necessary to measure the efforts that go into your recruitment process. It is also essential to pinpoint the areas where the organisation can course-correct its recruitment efforts. 
In that regard, time to hire is a recruitment KPI used to find out how long a recruitment process takes. Ensuring that the entire recruitment lifecycle takes as little time as possible is necessary. Prolonging the process costs the organisation valuable time.
Manually doing the process, such as assessments, pre-screenings, and sorting through resumes is time consuming. Recruitment automation reduces the burden on recruiters. This can reduce the time to hire and quickly bring candidates into the workforce.
Since recruiters have a lot of time-consuming tasks, it makes it difficult for them to decide on the right candidates to bring into the organisation. This recruitment process can be heavily automated. There are still places where human intervention is necessary.
The tasks that cannot be automated need the recruiter's efforts to be done efficiently. Once tasks such as following up with the candidates through emails and messages are automated, the recruiter can focus their time and energy on tasks, such as shortlisting the final candidates for the organisation.
As much as recruitment automation helps recruiters, a human touch is also required. This goes a long way concerning the candidate experience. A recruiter's productivity increases due to using automation for monotonous processes.
Similar to time to hire, quality of hire is another recruitment KPI used to measure the quality of the hired candidates for your organisation. A good quality candidate would mean that your recruitment process brings better employees who work efficiently for your organisation.
While the quality of hire depends on many aspects of the candidate, to measure it over a short period, the candidate must be skilled in their job and suitable for the role.
The recruitment automation process helps the organisation shortlist candidates based on their skills, education, years of experience, and other factors important for decision-making. This filters the candidates and ensures that only the most qualified ones are present for the interview stages.
The open roles in your organisation never stay consistent. Based on the size of your company, recruitment will be a constant operating process in your organisation. Bringing in new talent is a necessary and complicated process. Hiring for multiple roles concurrently will increase the complexity of the process.
Handling multiple candidates simultaneously for various roles across departments can be a daunting task. Handling the same process with a small recruitment team may become even more difficult.
Using recruitment automation, even with a small recruitment team, your organisation can handle multiple hiring processes concurrently. 
Automate the Hiring Process through LogicMelon
Choosing the right tool to automate your hiring process is essential instead of using multiple tools for various stages of your recruitment process. It is better to choose one platform that covers your every recruitment need. 
Automating communication with your candidates, parsing resumes from the application process, scheduling interviews, conducting the pre-screening process, and the candidates' assessment test can all be covered in one single platform.
LogicMelon is an applicant tracking system that offers solutions for various stages of recruitment. Keeping track of applicants for your job postings and engaging with the talent pool can also be achieved easily through this AI-powered ATS. 
Book a free demo today to learn more about the platform's features and how your organisation can seamlessly integrate it with your recruitment practices.
Closing Thoughts
Recruitment automation makes the hiring process simpler. Recruiters can focus on candidate engagement and communication with them. The organisation can also focus its resources on other areas of development. Including an automation process for your recruitment can ensure that your productivity increases. 
LogicMelon
Award-winning recruitment software that will find, attract, hire and analyse the way you want to work. At LogicMelon, we have experienced software recruitment marketing specialists to help you build effective recruitment solutions supported by the best customer service you'll find anywhere!
Email: sales@logicmelon.com or call LogicMelon (UK) +44 (0) 203 553 3667 (USA) +1 860 269 3089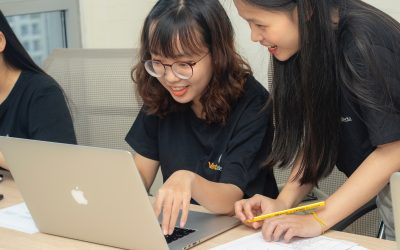 Recruiters can attract the best candidates by conducting a comprehensive job market analysis to ensure competitiveness.
read more
Love what you're reading?
Subscribe today and get insights straight to your inbox