Tips to Implement an Employee Reward and Recognition Program for Your Organisation
Reward and recognition are an essential part of an employee's life. When an employee feels appreciated for the work they do, they can feel more engaged in their work and, as a result, their productivity increases. As an organisation, you must develop ways to ensure the proper reward and recognition program for your employees.
An organisation's employee reward and recognition program can ensure that they feel motivated to achieve more for the organisation. Additionally, appreciating the employee for even a small achievement can let them know that they are an important part of the organisation and that you value them for their contribution.
Do Not Delay the Recognition
It is okay for an organisation to appreciate their employees and annually reward them for their contributions to the company. This might not suit every employee. It is good to recognise an employee right after they have achieved something noteworthy for the organisation.
This can ensure that employees do not feel unappreciated for their contributions. Recognising their achievements and instantly appreciating them can help them develop a positive attitude toward the workplace.
Set Clear Goals
The initial phase of a reward and recognition program for your employees is setting their criteria. It is vital to set clear goals and stick to them so the recognition holds value with the employees. Define how different achievements should be celebrated.
Also, define other factors like the frequency of the recognition and what sort of achievements employees can be appreciated for. The criteria are based on the organisation's behaviours you want to flourish. Employers should reward these behaviours, so employees will feel more motivated to work on such achievements.
Choice of Rewards
An employee might put in hard work and get a fruitful result. Now comes the question, how do you appreciate them? What kind of reward can you give the employee? These factors are necessary to make a proper decision regarding the rewards.
An employee who does not like the reward you present to them may feel let down and might not look forward to getting more rewards. This can become counterproductive. The best way to reward your employees is to give them a choice. If they could choose their reward, they may look forward to rewards and recognition for their work and strive for it.
Reward the Employees in Public
Rewards and recognition can also be done privately or within a group of a few selected employees. Appreciating the employee who performs well can motivate them to do more. When done in public, the same appreciation can help the other employees strive for recognition and help them get into a friendly competitive spirit.
Also, you could add these rewards and recognition programs to your social media posts. This will ensure that a broader range of people learn about the appreciation of your employees.
Appreciate the Employees' Values
Every organisation is built upon a substantial core value. These values are necessary to sustain the cultural aspect of your company. Since these values form your organisation's core, it is essential to appreciate the employees who exhibit your company values and behave according to them.
For rewards and recognition, also consider an employee who does their job well and possesses a strong personality that helps the company culture improve. This can ensure that the organisation looks over every employee aspect and appreciates them accordingly.
Encourage Peer to Peer Recognition
It is not always possible to ensure that the organisation can step in and appreciate an employee for their hard work. Implement a culture where employees appreciate each other for their performances. This can ensure that positive workplace ethics are developed.
Peer-to-peer rewards and recognition can go a long way. It can help them build a bond as a team and work towards a common goal. It also breaks the notion that managers should express appreciation and allows the team to sustain themself.
Keep the Program Going
The most important aspect of an employee reward and recognition program is to continue the program, although it takes a lot of effort to keep the program going. It is important to understand that a reward and recognition program reflects your company culture and values. Take care in implementing them and keep the program going.
As the organisation grows, you may need to tweak your program. Revisit your reward and recognition plan and alter them so that they serve their purpose no matter the size of the organisation. A good reward and recognition program stands to adapt and evolve with the changing times.
Closing Thoughts
The employee reward and recognition program can improve the organisation's morale and help you encourage them to work on the behaviours you wish to see all employees exhibit. An organisation must handle a reward and recognition program with care for such positive aspects. Seek feedback from your employees at regular intervals and implement them to get the most ou
LogicMelon
Award-winning recruitment software that will find, attract, hire and analyse the way you want to work. At LogicMelon, we have experienced software recruitment marketing specialists to help you build effective recruitment solutions supported by the best customer service you'll find anywhere!
Email: sales@logicmelon.com or call LogicMelon (UK) +44 (0) 203 553 3667 (USA) +1 860 269 3089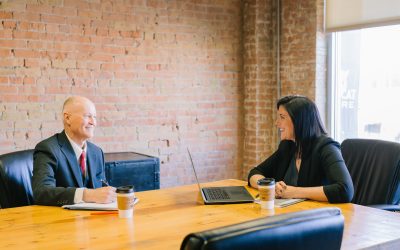 The capacity to influence stakeholders is the quality a business analyst should have, especially in the success of strategic initiatives.
read more
Love what you're reading?
Subscribe today and get insights straight to your inbox