Recruitment Coordinator: Responsibilities and Necessary Skills
A recruiter is someone responsible for sourcing new candidates and finding them. They work for the organisation's growth to find and screen the right candidate for their job openings. But, how do you plan your recruitment strategy to get the maximum out of your resources? This is where a recruitment coordinator comes in.
Since recruitment is a tedious task, there are a lot of roles that take care of different aspects of recruitment. This helps to have a streamlined process for recruitment. One such role is that of a recruitment coordinator. 
Who Is a Recruitment Coordinator?
A recruitment coordinator is someone who handles the candidates throughout the recruitment process. A recruitment coordinator handles everything from the moment a candidate responds to a job posting until the position is filled.
They work collaboratively with the recruiters, hiring managers, and sourcers to find the best candidate for the open roles. They work as a communicator between the company and the candidate.
Responsibilities for a Recruitment Coordinator
A recruitment Coordinator is responsible for handling the entire hiring process. The following are their responsibilities:
Develop recruitment goals and objectives and develop ways to track them throughout the hiring process.

Develop strategies to attract more candidates and provide them with a positive candidate experience through their recruitment funnel.

Create job descriptions, post job adverts on various channels, and attract more candidates to their job.

They are responsible for passive sourcing of candidates and approaching them, while trying to win them over.

Recruitment Coordinators actively search for candidates and add them to their database. They make use of various CV databases to do this.

Have good communication with the hiring managers and get their requirements for their ideal candidate. This will help them source the right candidate.

Have a well-built method to track their recruitment strategies and determine their effectiveness. For instance, choosing the proper recruitment KPIs in their strategy.

Analyse their recruitment style and find the areas that need improvement. 

Look for ways to constantly improve their recruitment strategies and stay up to date on current trends in recruitment. 

Develop ways to build and maintain a talent pool filled with qualified candidates. This makes it easier for them to fill any open positions.

Analyse all the resumes that come to them for any role and pick out the best ones that match the requirements of the hiring managers. Recruitment coordinators handle all the new candidates and guide them through the entire recruitment funnel process only after screening the right one.

Ensure that the candidate gets a positive experience throughout the recruitment process. This makes it easier to build employer branding in the company.

Adhere to the laws and regulations when it comes to handling the sensitive data of candidates.

Create a progress report for the hiring process and make sure that it is easily understandable for every company stakeholder.
The Necessary Skills for a Recruitment Coordinator
The recruitment coordinator must have specific skill sets to perform their duties to their best abilities. The following are the skills a recruitment coordinator should possess:
The role of a recruitment coordinator should go to someone who is a quick learner. Even when the open position is new, they must learn about the roles before finding candidates for said role.

They must possess excellent communications skills. The roles require them to communicate with the hiring managers, sourcers, recruiters, and candidates.

Since a recruitment coordinator handles the recruitment process for the entire recruitment funnel, they likely need to manage multiple candidates. They need to possess good time management skills to handle all this effectively.

Things don't usually go as planned when it comes to recruitment. Problem-solving skills can come in handy during these times. Since the recruitment coordinator communicates with the candidate. They need to look for ways to manage all the problems.

The recruitment coordinator needs to stay in contact with the passive candidates, as well as communicate with the candidates working their way through the recruitment funnel. They need to possess relationship-building skills to make it easier for them.

They should work together with employers to handle communications effectively. It is suitable for someone who is a team player. 

The hiring methods you use will significantly impact the reputation of your company. To build your employer brand, you need someone efficient in building it through their recruitment process.

To have a seamless recruitment process, you need to employ various tools that make it easier to handle and complete the tasks efficiently. A recruitment coordinator should be able to learn how to use tools, such as ATS and CRM.
Conclusion
Regarding recruitment, you need the right person to handle this role. It is the backbone of choosing candidates for your workforce. A recruitment coordinator's roles and responsibilities are wide. A proper understanding is essential before bringing someone into this role.
LogicMelon
Award-winning recruitment software that will find, attract, hire and analyse the way you want to work. At LogicMelon, we have experienced software recruitment marketing specialists to help you build effective recruitment solutions supported by the best customer service you'll find anywhere!
Email: sales@logicmelon.com or call LogicMelon (UK) +44 (0) 203 553 3667 (USA) +1 860 269 3089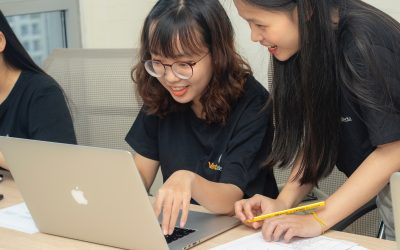 Recruiters can attract the best candidates by conducting a comprehensive job market analysis to ensure competitiveness.
read more
Love what you're reading?
Subscribe today and get insights straight to your inbox