Using Technology to Handle Your Recruitment Ad Budget
An ad budget is not only for small or big businesses; it is also meant for recruitments. It is a huge deal to manage the recruitment ad budget while focusing on hiring a new employee. You also have to constantly consider your cost per hire value. 
The bucks you spend in advertising job postings should help you get a better reach and bring in top talented candidates who may be a significant contribution to your organisation. You should get this part right because the trust in you will be immense, and you may have to live up to that. 
Since recruitment ad budget is the first crucial step that can help you attract potential candidates, this article will explain how to use technology to manage recruitment ad budget. This article supports the hiring team or managers effectively using their recruitment ad budget. 
How Technology Helps to Handle a Recruitment Ad Budget
You, as a hiring manager or a member of the recruitment team, may have spent an enormous amount on job boards to bring in top talents for the position. As much as you pay attention to assessing the skills of your candidates, it is mandatory to check the insights of every job board you spend your recruitment ad budget on. 
Analysing this will help you understand which job boards bring top talent and which don't. You can even gain insight with a track of applications based on your target audience. 
And how do you achieve such an effective way of analysing your recruitment ad budget? An Applicant Tracking System, ATS,  can help with that. The applicant tracking system is software that takes care of A to Z of your recruitment process. 
The Applicant Tracking System
If you haven't started posting ads on job boards or haven't used an ATS, it's time you start using it and reaping the benefits it showers. 
You can also try integrating your ATS with software, like LogicMelon, to better start your recruitment process. An ATS helps to provide you the exact details of which job board the top talents, or most applications, are coming in from, where to invest your next ad budget, and where not to. 
The ATS is a software that helps you make informed decisions while making the most of your recruitment ad budget. 
An ATS, along with providing the insights to help you make informed decisions, also helps you post ads across all job boards and handle them efficiently in a single place. This reduces your efforts to manage and keep track of all the job boards.
Here's a breakdown of LogicMelon's ATS software process
Step 1: Create a Job.
Step 2: Post Job on the company site and other job boards.
Step 3: Job seekers apply for job posts.
Step 4: Screen Applicants. 
Step 5: Conduct Interviews.
Step 6: Hire Applicants. 
An ATS does everything from Step 1 to Step 6, making it easy for you, but not just the one time during the hiring process. An ATS keeps a record to help you in your future recruitment processes. 
Benefits of Applicant Tracking System
In addition to an ATS helping you to manage your recruitment ad budget, here are other benefits you can experience with ATS:
Reduces time to fill the position.
Reduces cost per hire.
Improves the quality of hire.
Easy interview scheduling. 
Easy way of posting a job on multiple job boards.
Helps with attracting potential candidates.
Boosts the employer brand.
Maintains the recruiting metrics.
Keeps recruiting bias at bay.
Speeds up the hiring process.
Increases the candidate experience. 
Final Thoughts
An ATS is a useful technology that helps you handle the hiring process without hassle. You don't need to worry about breaking the bank in terms of your recruitment ad budget; LogicMelon's ATS software has come to your rescue. 
Frequently Asked Questions 
How do you reduce recruitment ad costs?
An Applicant Tracking System can help you keep track of your hiring records and yields top talents to your organisation. Knowing what works for your organisation and investing where you get the most benefits is the right way to reduce recruitment ad costs. 
How to post on multiple job boards?
You can use the Applicant Tracking System (ATS) to post on multiple job boards in just one click. 
Does an ATS only help in managing the recruitment ad budget? 
ATS is a more efficient way to handle your recruitment process from A to Z. It keeps track of the records that helps you in reducing the recruitment and budget.
LogicMelon
Award-winning recruitment software that will find, attract, hire and analyse the way you want to work. At LogicMelon, we have experienced software recruitment marketing specialists to help you build effective recruitment solutions supported by the best customer service you'll find anywhere!
Email: sales@logicmelon.com or call LogicMelon (UK) +44 (0) 203 553 3667 (USA) +1 860 269 3089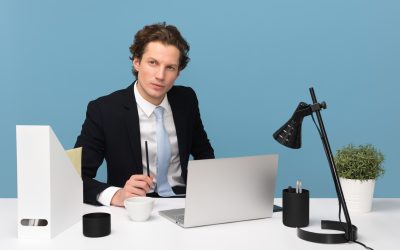 Recruitment crisis management requires adaptability, strategic thinking, and a proactive approach to address talent shortages and avoid disruptions.
read more
Love what you're reading?
Subscribe today and get insights straight to your inbox