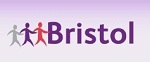 Company
BristolJobs.co.uk is an advertising medium aimed at helping companies based in the South West recruit new members of staff. We have a simple and straightforward philosophy: We help local businesses to recruit new members of staff – with minimal fuss, minimal hassle and minimal cost. Simple!
We understand that time is one of your most precious and most limited resources. Our company has developed all of our services and procedures over the past 5 years with this in mind. Our team provides outstanding customer service and account management to ensure you fill your vacancy promptly; with only the minimal amount of your time being utilised. If you're looking for a company or service that can save you time (and money!) then BristolJobs.co.uk is ideal for you.
We offer the opportunity of promoting your roles on a website that appears top of the list when searching for Jobs in Bristol or Bristol Jobs on search engines such as Google. We offer an application filtering system that can avoid receipt of clearly unsuitable candidates plus we offer full administration support, from loading roles onto our system, if required, to checking the adverts placed and addressing any issues on your behalf.
Via our extensive advertising and word of mouth thousands of jobseekers visit BristolJobs.co.uk each month. By advertising your vacancy(s) on BristolJobs.co.uk you can promote your vacant role to thousands of local Bristol candidates, ensuring you receive fantastic quality candidates quickly and cost effectively. Through continual innovation, superb customer service and a creative, easy to use website, we have built up a fantastic reputation and following. By attracting over 2,000 candidates PER DAY to our website we can help you attract the perfect candidate(s).
BristolJobs.co.uk advertises jobs in over 36 different sectors, throughout Bristol and the South West. We can help fill most types of vacancies within this geographic area. Whether you are a small employer looking to fill a single role or a larger employer looking for 100 new staff BristolJobs.co.uk can help.
To begin your advertising call us on 0117 3721 933 or email us at info@BristolJobs.co.uk
Contact name: Craig Jeffries
Contact phone: 02920 628808
Contact email: info@bristoljobs.co.uk
URL: https://www.bristoljobs.co.uk