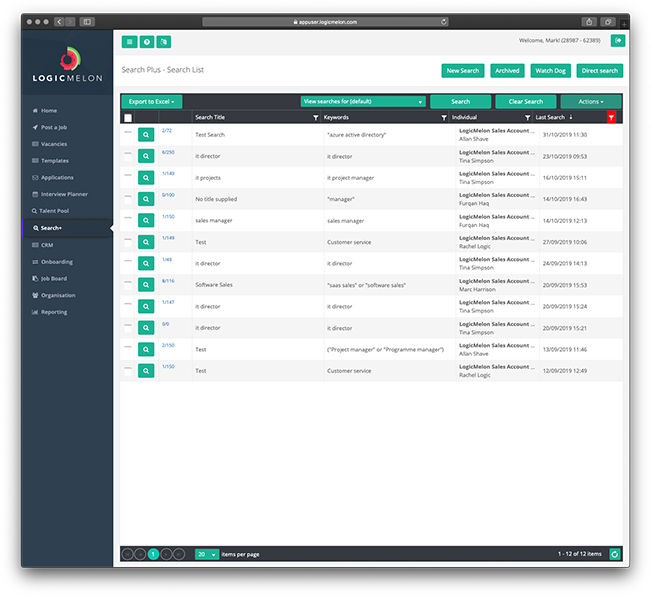 Find and engage with people, who are already interested in working with you
CV searching has never been quicker or easier – search multiple CV sources at the same time, matching the best applicants to your roles. Engage with talent who are proactively looking to work in a company like yours.
Discover how we can help you target, engage and hire the best candidates. Book your free demo today!
Request a Demo