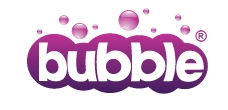 Company
Bubble Jobs is an award-winning specialist niche job board for the digital industry.
Voted Best Job Board/Career Board for two years running at the Recruiter Awards for Excellence 2014 and 2015, Best Specialist Jobs Board at the Global Recruiter Awards 2014 and a Highly Commended Finalist for multiple OnRec Awards in 2015, we advertise web, digital, eCommerce, marketing and online jobs from the UK's leading digital brands and recruiters.
Although job advertising is our core business, we've also got lots of innovative ways and methods that we can use to promote your brand and raise awareness of the digital vacancies that you've got up for grabs. Whether you're looking for social media promotion for your vacancies, bespoke articles writing to promote your organisation ore-shotsto target specific candidates, Bubble can help.
Think we could be the jobs board for you? Call us today on 03300 883270 to have a chat about how we could work together to help find you the best candidates for your digital vacancies.
Contact name: Sales
Contact phone: 03300 883270
Contact email: info@bubble-jobs.co.uk
URL: https://www.bubble-jobs.co.uk