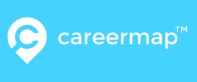 Company
www.careermap.co.uk is the leading website for 16-24 year olds looking for a pathway into Apprenticeships, University and Graduate opportunities. The Careermap team recognise the first steps in a young persons career can be confusing, so we keep it simple from the off! In the short time since it's launch the site is rapidly becoming the number one go to for young people seeking new opportunities in all career sectors.
Careermap is proud to support FE Colleges, Universities, Training Providers and Agencies across the UK. We have also powered successful recruitment advertising campaigns for clients such as BT, British Gas, Lloyds, HSBC, The British Army, Rolls-Royce, Sky, ITV, Royal Mail, Network Rail and The BBC.
Careermap has secured prime position exposure in the School Leaver market. The launch of our magazines – Careermag for School Leavers, Careermag for Parents and Careermag for Graduates has now given young people, influencers and parents a much needed, powerful insight into the world of early careers.
Contact email: info@careermap.co.uk