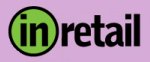 Company
We at InRetail offer the services to cater for all your recruitment needs.
As part of the Jobsite network we utilise 10 years experience of market leading online recruitment services. In 2004, Jobsite was acquired by the Associated New Media, a division of Associated Newspapers Ltd (DMGT).
By joining forces it gives us access to extensive new resources allowing us to succeed further in attracting the highest calibre of candidates to vacancies. Being a specialist site with a full range of positions across the UK, InRetail provides our jobhunters with a choice that enables us to attract the best in the industry.
Our dedicated team are here to make sure we continue to provide the best support and advice to you every time. Whether you're looking to advance your career or break into the industry, InRetail is the place to be.
Contact phone: +44 (0)208 347 7551
URL: https://www.inretail.co.uk